The new shape of MacBook Stands.
Popular MacBook stands like the Rain mStand and the TwelveSouth Curve support your MacBook from its rear edge. This means every touch of your keyboard and trackpad results in a wiggle. Not the Heckler MacBook Stand. Our patented laptop stand design supports your MacBook with extreme rigidity directly under the trackpad and keyboard.
Up To your level.
And your eye-line.
You need a MacBook stand more than ever before. Lifting your screen to an ergonomic height prevents neck strain throughout your work day and hides your double chin throughout your Zoom meetings.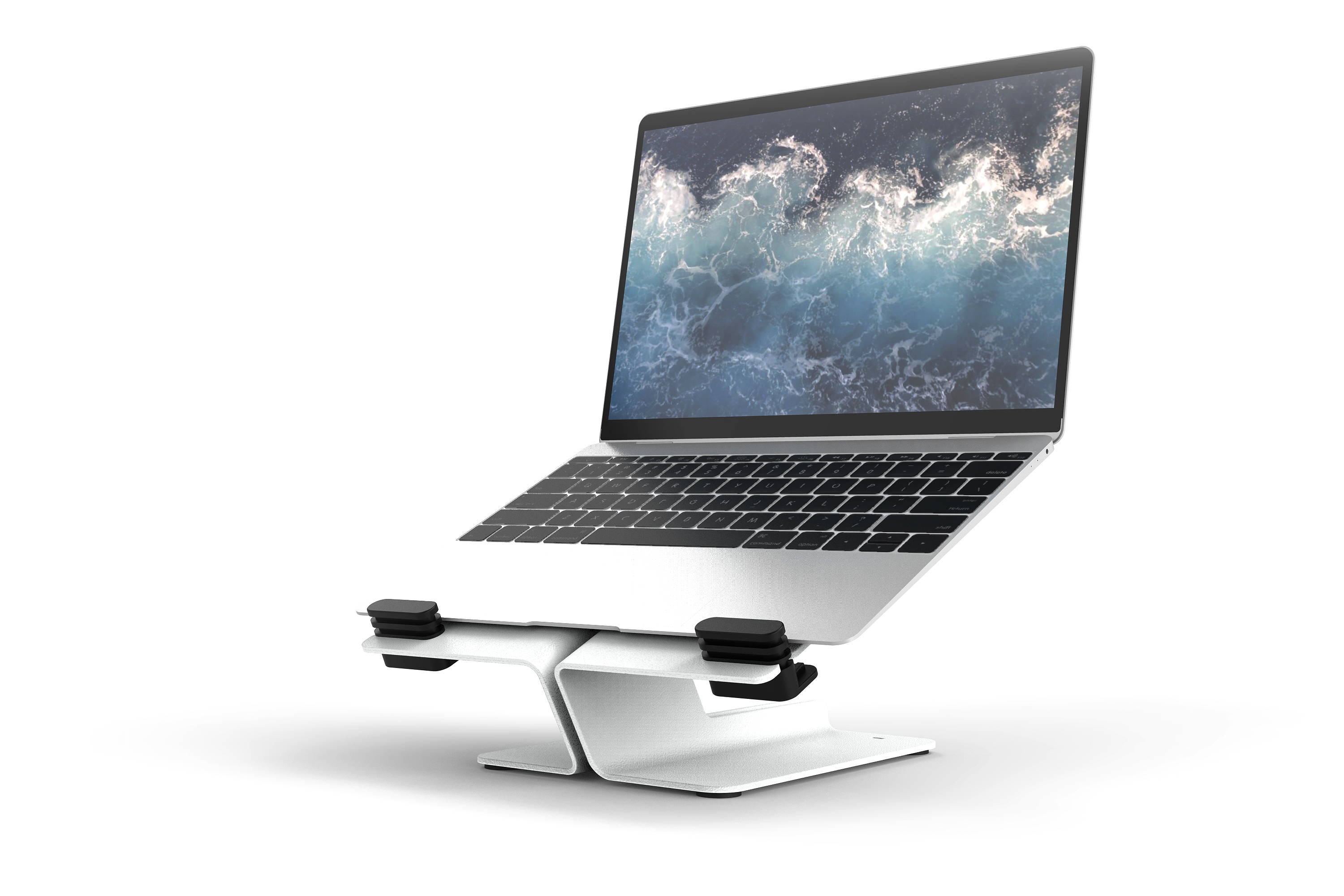 Two displays are a beautiful thing.
Use your Macbook, your iPad, and Heckler iPad Desk Stand to create an ergonomic dual-display workspace anywhere. With the Sidecar feature in MacOS Catalina you can extend your Mac workspace to your iPad with two clicks and zero cables.
Heckler Macbook Stand is ready for your current laptop computer and your next. It features adjustable, rubbery pegs you can adjust to your MacBook's lower deck.
Product Dimension
9 x 8.4 x 5.8 inches
230 x 213 x 148 mm
Product Weight
4.3 lbs / 2 kg
Shipping Dimension
10.3 x 9.3 x 6 inches
262 x 236 x 152 mm
Shipping Weight
4.8 lbs / 2.2 kg
Materials
Powdercoated Steel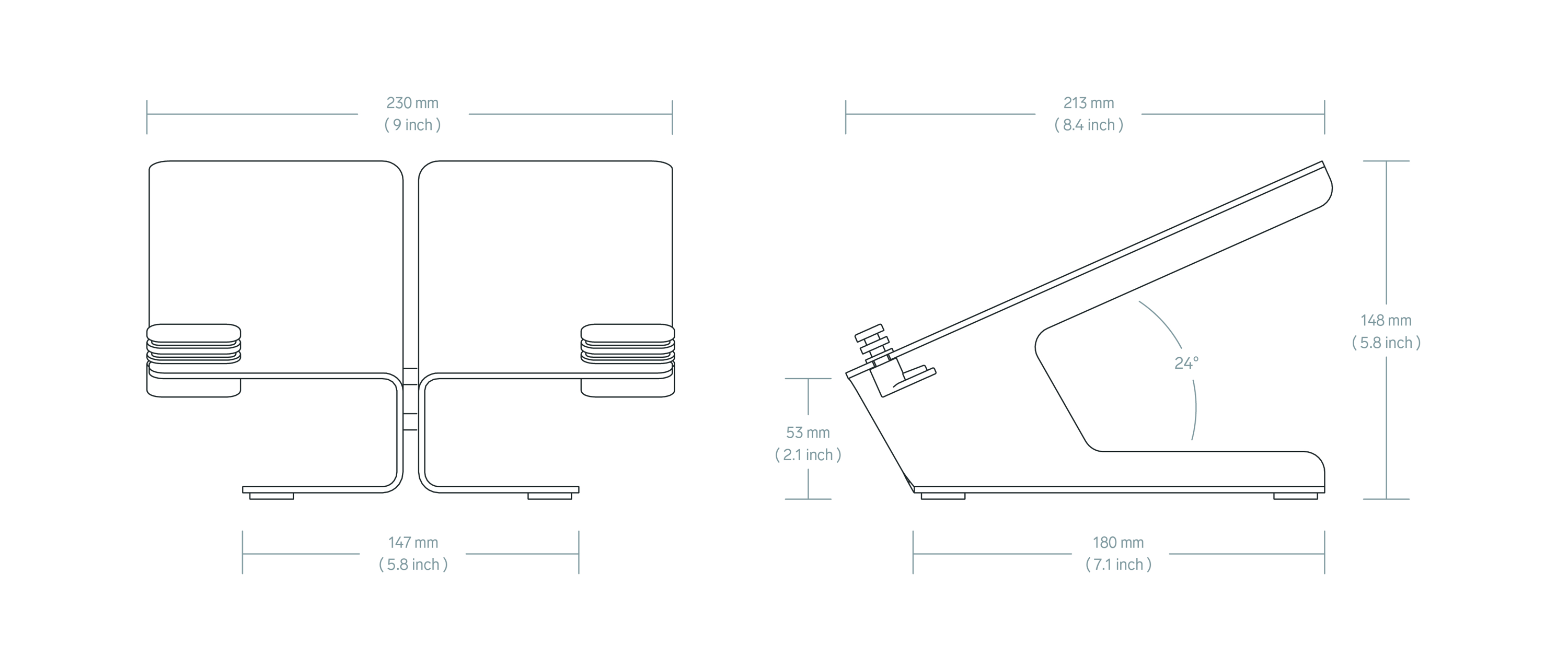 A really well built stand, great look and super sturdy. Fast order processing and delivery too. Highly recommend.
Got this for my 16" MBP. Works perfectly. The screws needed to be tightened with a torx bit when it arrived but other than that it was perfect.
great piece of office furniture
this is an awesome piece to add to your office heckler does a great job thanks
I was looking for a sturdy stand that would not move or shake every time I touched it or typed and let me tell you this is it. I would highly recommend it.