AV Credenza 4U
Elegant Furniture For Video Conference Meetings
H735-BG
Regular price

Sale price

$1,699.00
Great video meetings require gear - lots and lots of gear. Deploying state-of-the-art video conferencing systems is a challenge. Then there's the challenge of appeasing executives, facilities managers, ADA, electricians, architects, furniture specifiers, and interior designers. Heckler AV Credenza answers these challenges in style.
Ships week of 9/11/23.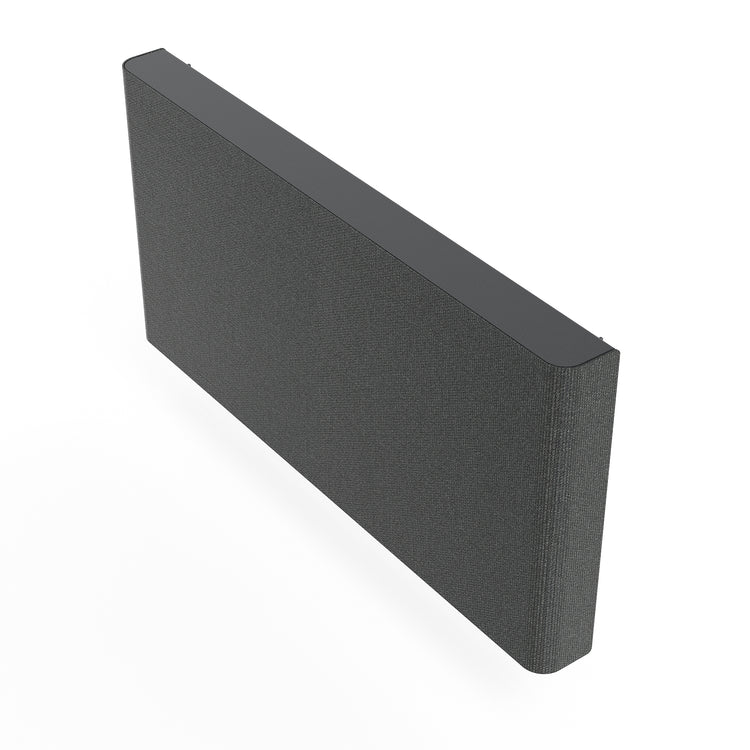 Designed and Made in Arizona
Beautifully executed video conferencing.
Heckler AV Credenza is created from the ground up to impress stakeholders and ease implementation. The result is an attractive platform for years of easy technology upgrades and painless office moves.
Why call an electrician?
Cut the electricians, drywall contractors, and painters from your project's budget. AV Credenza is designed to align with pre-existing power and data outlets. This creates the "integrated look" without all of the, well, integration.

With the included, optionally installed, cable chases you can even route HDMI and power cables to your display. All without routing a single cable within your walls.
Available in five colors.
With all eyes on your Heckler AV Credenza, it had better look amazing. Wrapped in beautiful Maharam fabric in a variety of colors, AV Credenza complements and enhances your carefully designed interiors.
Pre-configure off-site.
Why spend a day rigging a room? With Heckler AV Credenza you can load, configure, organize, and test your setups from the comfort of a table in your offce. Heckler AV Credenza features tooless small-component mounting, 4RU of 19-inch rack mounting (2RU per side), and easy cable managment. All of your deployments and system maintenance just got easier.
Perfectly-positioned camera.
Three camera-mounting heights allow you to select the lens position that works best for your camera and your room.
Built for cameras. Built for accessibility.
Creating a great eye-line experience for your video meetings while complying with accessibility requirements can be a challenge.

Heckler AV Credenza includes three different camera-mounting brackets to securely position today's best PTZ cameras, video conferencing cameras, and appliances like Logitech Rally Bar.

Heckler AV Credenza redefines the guide path in your meeting spaces, which means your camera can protrude from the wall nearly ten inches while still being ADA-compliant.
Easy installation.
With our included French cleat, your installations are shockingly easy and rock-solid. Simply lower your empty, or fully-configured, AV Credenza onto the French cleat, then tighten two wingnuts.
Optional exhaust fans.
Heckler AV Credenza disperses heat passively. With its body spaced away from your wall, and its open-grid rear surface, cool room air enters through the bottom and exits out the back. If your builds benefit from additional warm air exhausting, you can mount a pair of your favorite 80mm fans.
Lockable front panel.
End-users. Gotta love 'em. But their willingness to troubleshoot and improve your AV builds generally does more harm than good. So we've included a locking feature to keep your configurations exactly as you built them.
Easy shipping via small package carriers.
Heckler AV Credenza 4U can now be shipped via FedEx Ground, UPS, and DHL small package carrier services. This means your project budgets can be spent on great hardware, not expensive freight shipments.

Have a mass deployment? No worries. Up to seven empty or fully configured Heckler AV Credenzas can be freight-shipped per pallet.
In the box.
Heckler AV Credenza 4U
Two Cable Chases
Mounting Bracket for PTZ Camera
Mounting Bracket for Logitech Rally Bar and Rally Bar Mini
Mounting Bracket for Logitech MeetUp and All-in-one appliance
Assembly Hardware
Specifications
Heckler SKU

H735-BG Black Grey
H735-OW Off White
H735-BL Blue
H735-GN Green
H735-HY Honey


Warranty

2 years

Product Dimensions

47.5 x 23.25 x 5.1 inches
1207 x 590 x 129 mm


Product Weight

42 lbs / 19 kg


Shipping Dimensions

50.25 x 25.75 x 5.75 inches
1276 x 654 x 146 mm


Shipping Weight

49 lbs / 22.3 kg

Material

Powdercoated Aluminum
Maharam Polyester Fabric


Compaibility

Logitech MeetUp
Logitech Rally Bar
Logitech Rally Bar Mini
Logitech Rally Camera
Common PTZ cameras
Neat Bar and other popular all-in-one appliances