Whiteboard Mount for Logitech Scribe
H872-WT
Regular price

Sale price

$149.00
The Logitech Scribe simplifies the process of seamlessly sharing whiteboard content during video meetings. Given the prevalence of video meetings in various work environments, it's important for your whiteboard cameras to be just as portable as the whiteboards themselves. This is where the Heckler Whiteboard Mount for Logitech Scribe comes in, allowing your team to collaborate with ease no matter where they are.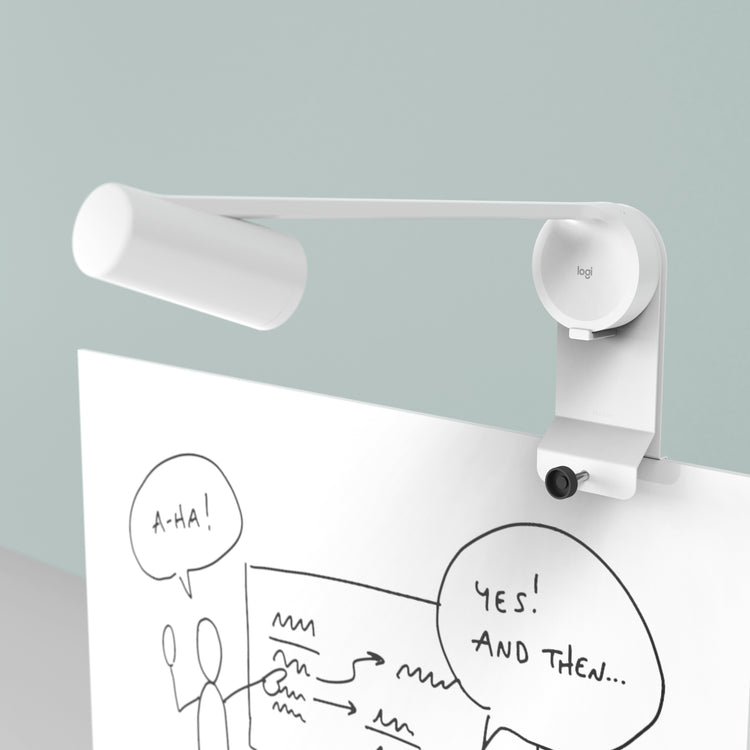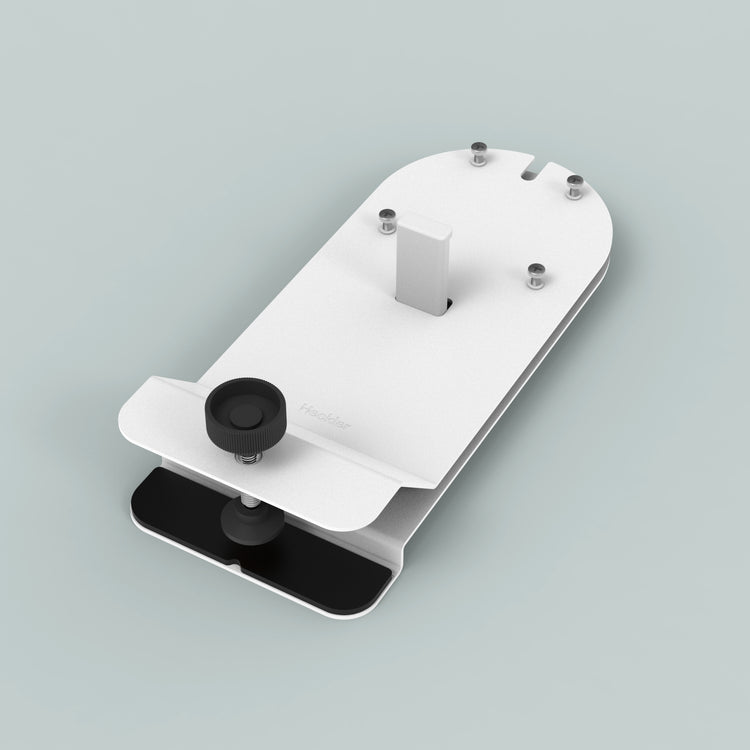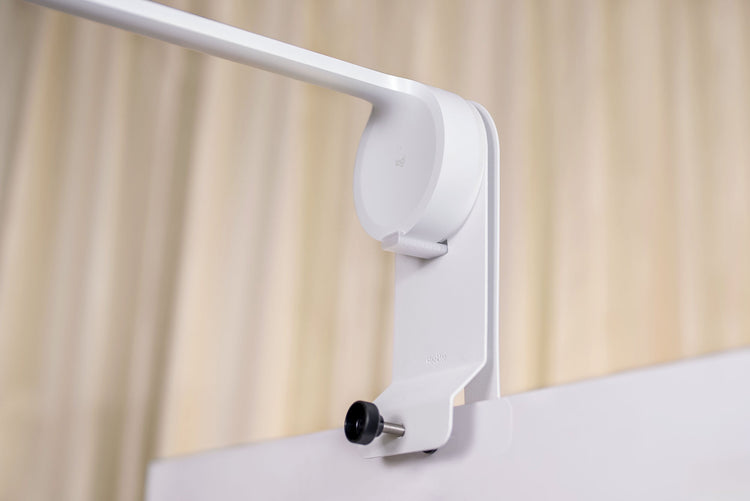 Designed and Made in Arizona
On the go or on the wall.
The Whiteboard Mount for Logitech Scribe can be installed in the location where your most innovative ideas are generated. Whether it's a wall-mounted or free-standing whiteboard, this mount can be affixed to either type. Additionally, if the top edge of your whiteboard is 72 inches above the floor, the Whiteboard Mount ensures that the Logitech Scribe is positioned at least 80 inches above the floor, providing enough headroom and adhering to ADA compliance regulations.
Through thick and thin.
No matter if your preferred whiteboard material is glass or wood, our mount is designed to accommodate your needs. It can be adjusted to fit boards with a thickness ranging from 5mm to 25mm. The adjustment screw with cork liner ensures that the clamping pressure is evenly distributed, enabling a secure grip on your whiteboard.
Easy installation.
Mount your Scribe to your favorite whiteboard in seconds with no tools required. The integrated thumbscrew adjusts to grip odd-shaped trim found on many popular whiteboards.
Ready for a bumpy ride.
Need to roll your whiteboards across sidewalks or parking lots? Whiteboard Mount's integrated locking tab firmly grips the base of Logitech Scribe to prevent it from bouncing off its mounting plate.
Hides the cable.
Whiteboard Mount neatly obscures the network cable from forward view, providing a clean and polished appearance.
In the box.
Whiteboard Mount for Logitech Scribe
Specifications
Heckler SKU
H872-WT

Warranty
Two years

Product Dimensions

10.65 x 4.47 x 2.87 inches
270 x 114 x 73 mm


Product Weight

2 lbs / 0.94 kg


Shipping Dimensions

11 x 5 x 3 inches
280 x 127 x 76 mm


Shipping Weight

2.6 lbs / 1.2 kg

Material

Powdercoated Steel


Compatibility

Logitech Scribe

Free-standing, rolling,
and wall-mounted whiteboards
from 5mm to 25mm thick.