Stand Prime for iPad
Secure iPad POS Stand, Enclosure & Holder
Heckler
The Stand Prime for iPad is built from the ground up to do its job and do it well. A deceptively simple design that offers the security you need in a countertop tablet stand, the Stand Prime will be the last and only stand your tablet needs.
With WindFall Stand Prime iPad holder, we've made our patented WindFall iPad Stand even better with enhanced security and broader card reader support. This is the perfect, modern iPad stand for your business or shop. PivotTable sold separately.

Designed & Made In Arizona




The Stand Prime family lets you keep your iPad safe and secure. With support for iPad 7th, 8th, and 9th Generation - as well as iPad mini 1st through 5th Generation - you'll find a Heckler Stand Prime that fits your needs.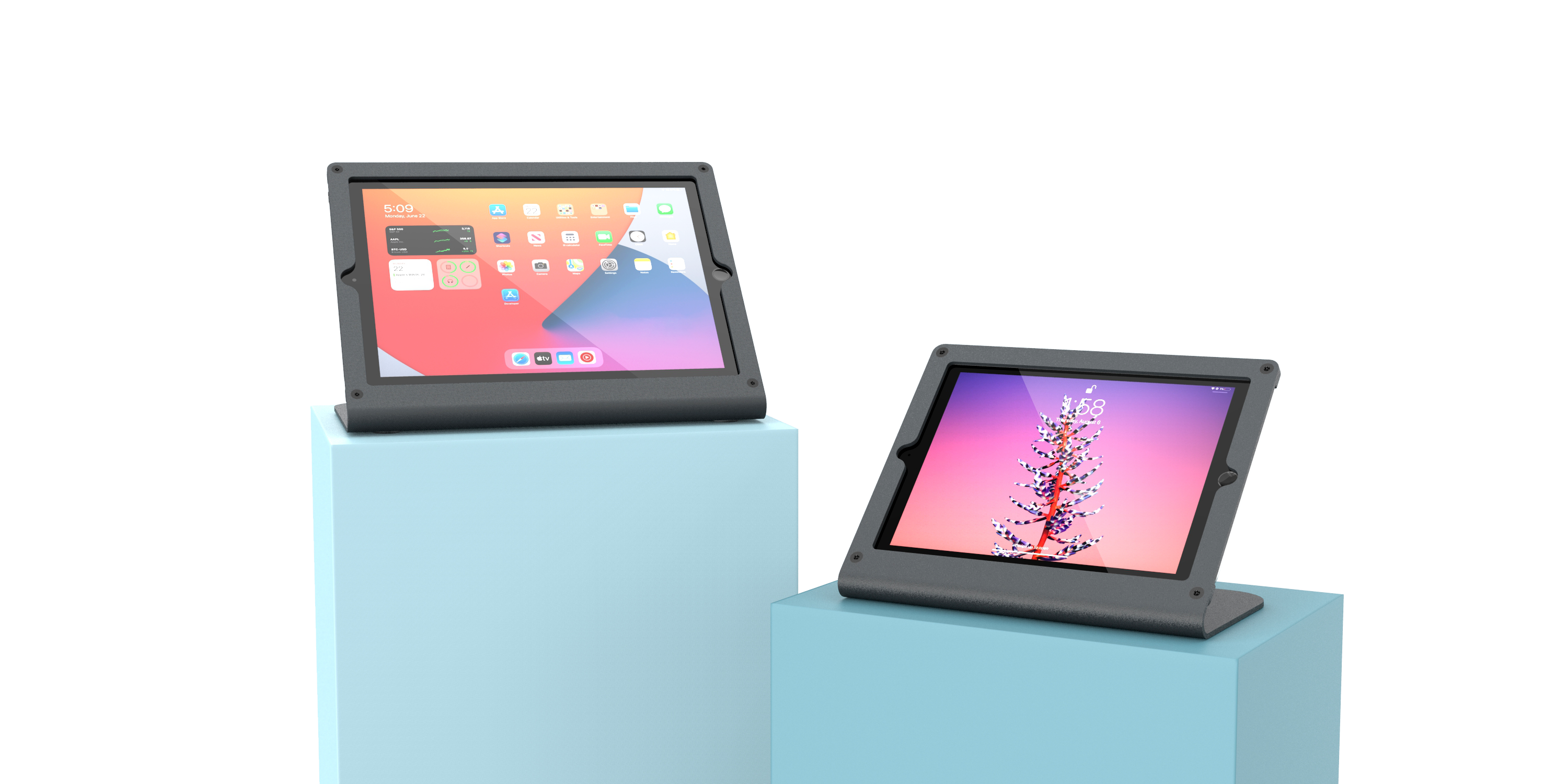 Your iPad isn't going anywhere. Our patented tablet brackets closely contour and capture your iPad's corners with heavy steel while securing your power and accessory cables. For the extra-security conscious, there's also an anchor slot for use with the Kensington Clicksafe Lock (sold separately).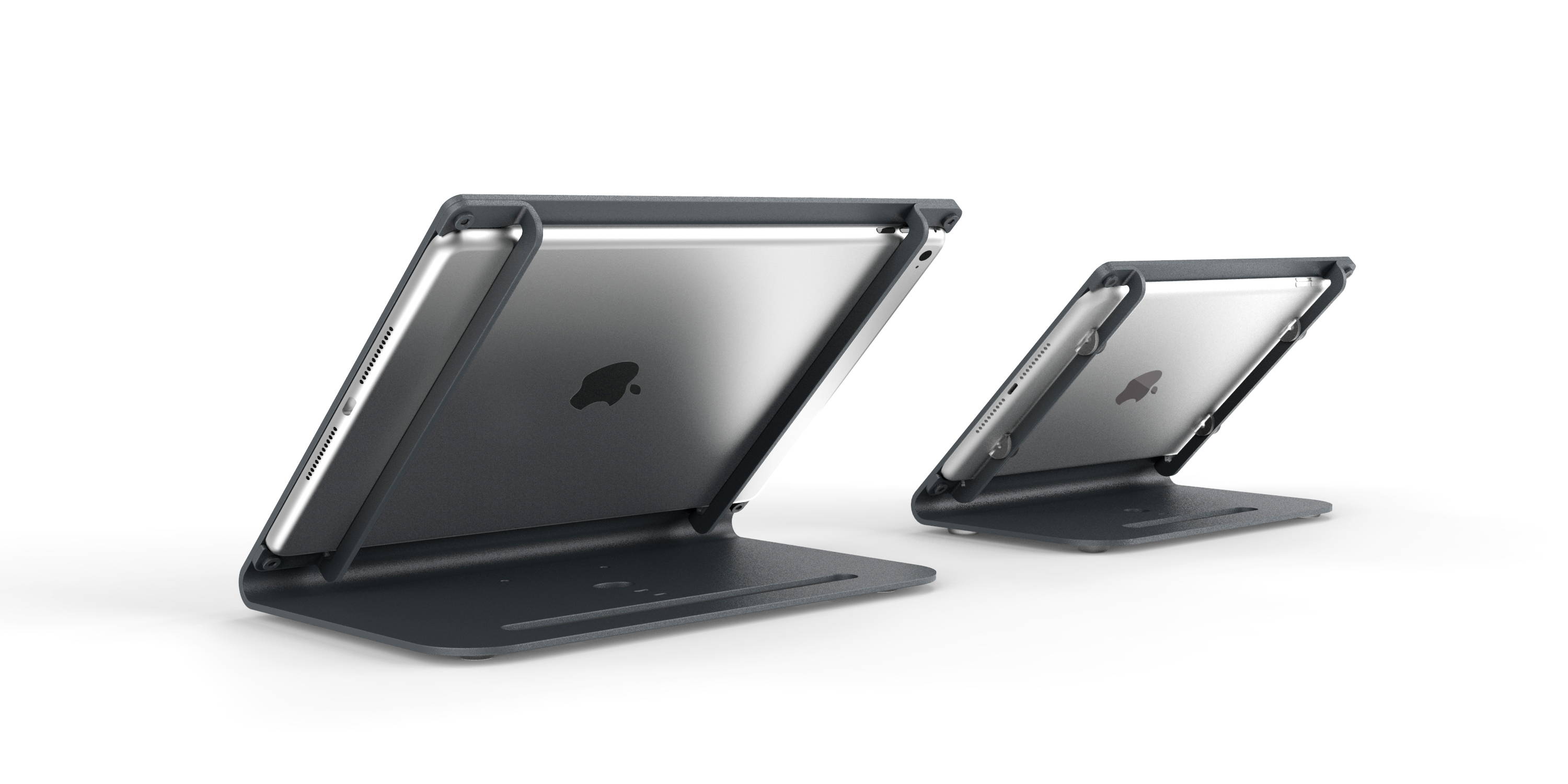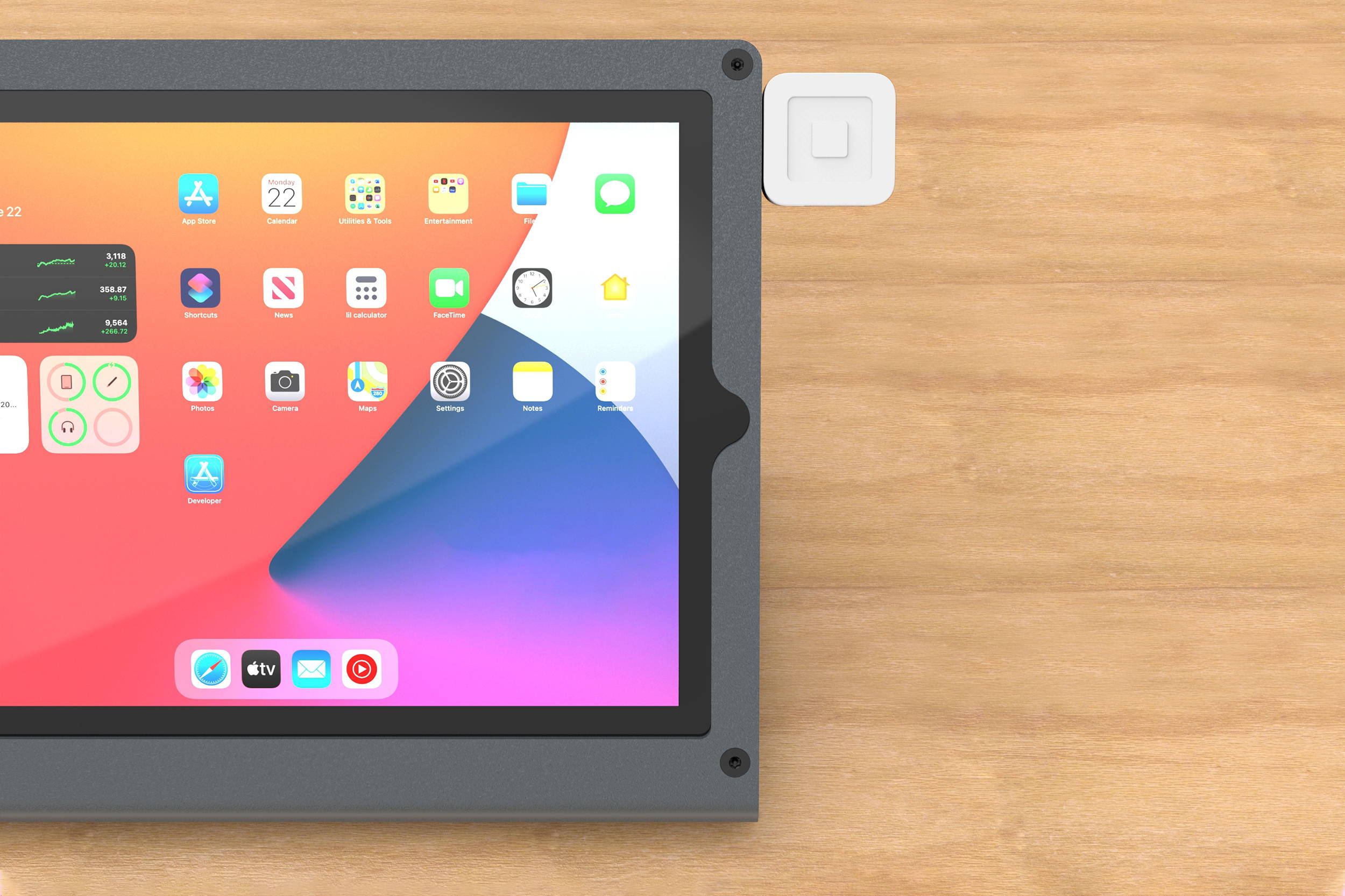 Fully Functional.
However, security need not equate to a lack of functionality. With the WindFall Stand Prime iPad enclosure, every camera, button, switch, speaker, and port remains functional and accessible.
Tamper-Resistant Assembly.
Practicality doesn't have to compromise good looks. WindFall Stand Prime's fingerprint-resistant and scratch-resistant powder coat finish is as durable as it is gorgeous. Stand Prime's tamper-resistant, stainless steel hardware gives you the peace of mind to be able to leave your tablet unattended.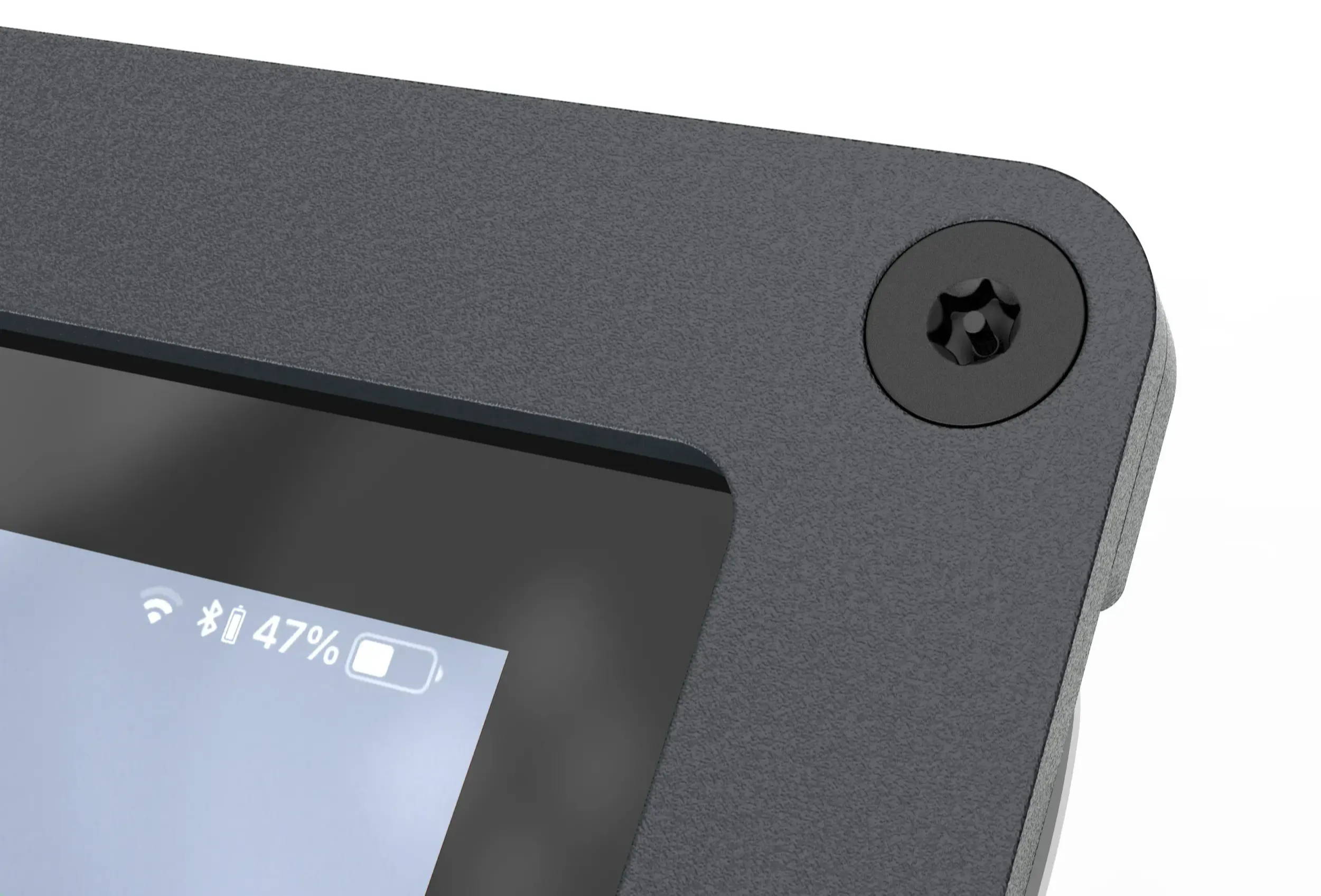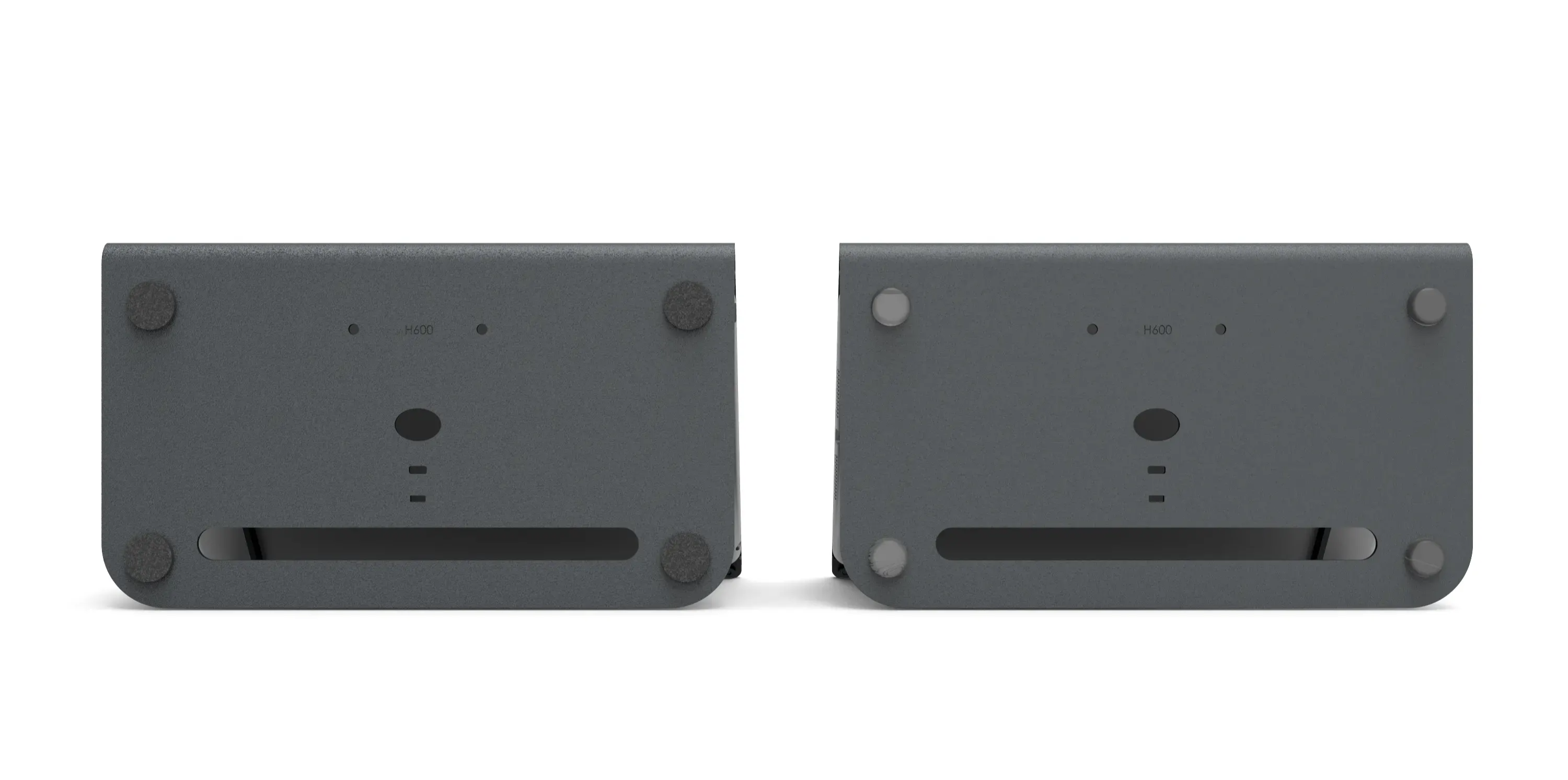 Slide. Or don't.
Each Stand includes two sets of adhesive feet. Felt feet for when you'd like your display to slide around, and rubber friction feet for when you'd like it to stay put.
Spin with Pivot hole.
Compatible with our PivotTable or PivotTack (sold separately) in the center hole for easy swiveling, letting your customer get access to the tablet during transactions.
Slide with Pivot slot.
Got a wider countertop? No problem. Install the PivotTable or PivotTack in the pivot-and-slide slot to allow your Stand to reach across to your customers instead of your customers reaching out to it.
Each Stand Prime iPad holder is compatible with PivotTack (sold separately). For a setup where you'd like the stand to be hard installed into the countertop, but still have the flexibility to swivel the stand and have nice, clean cable management.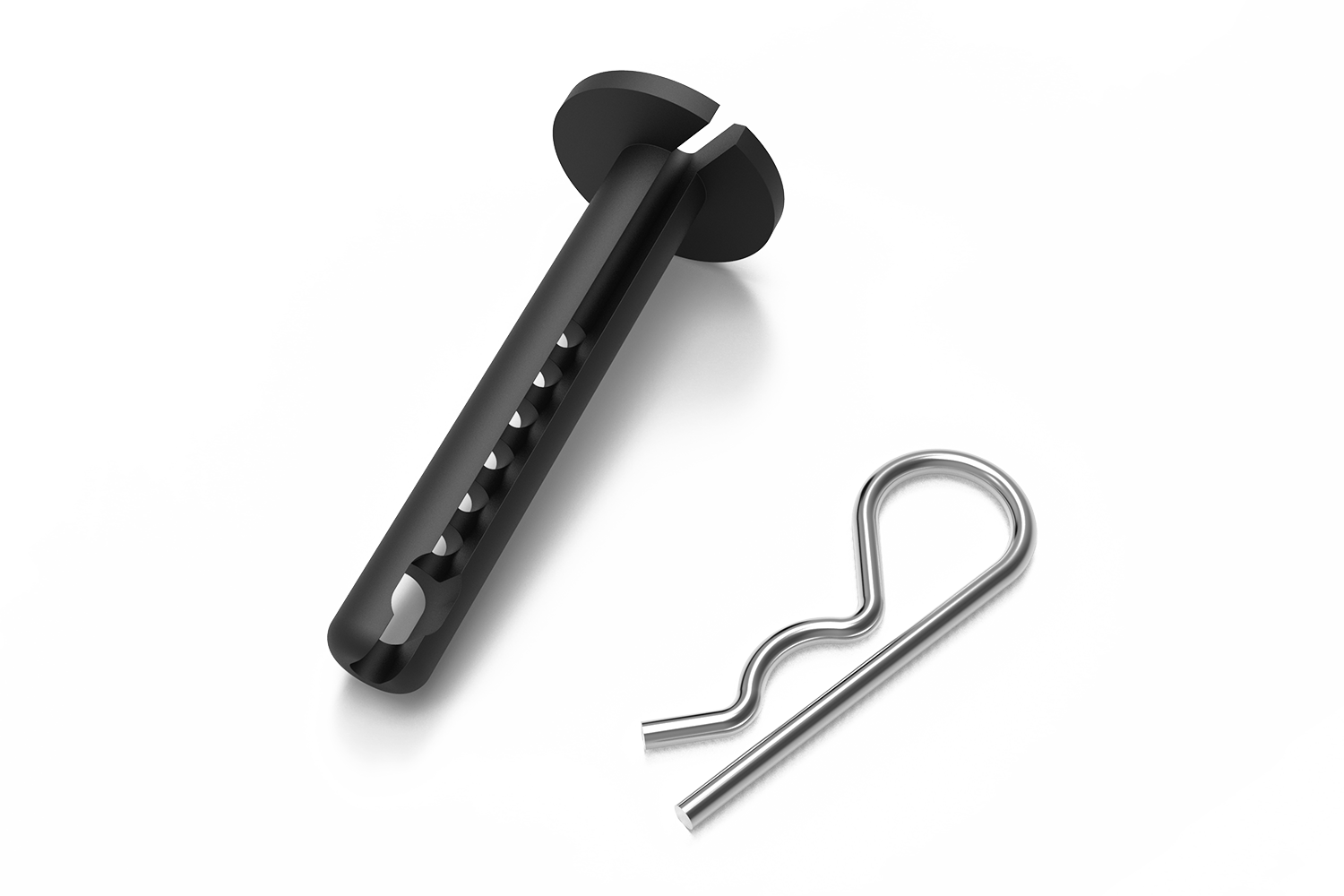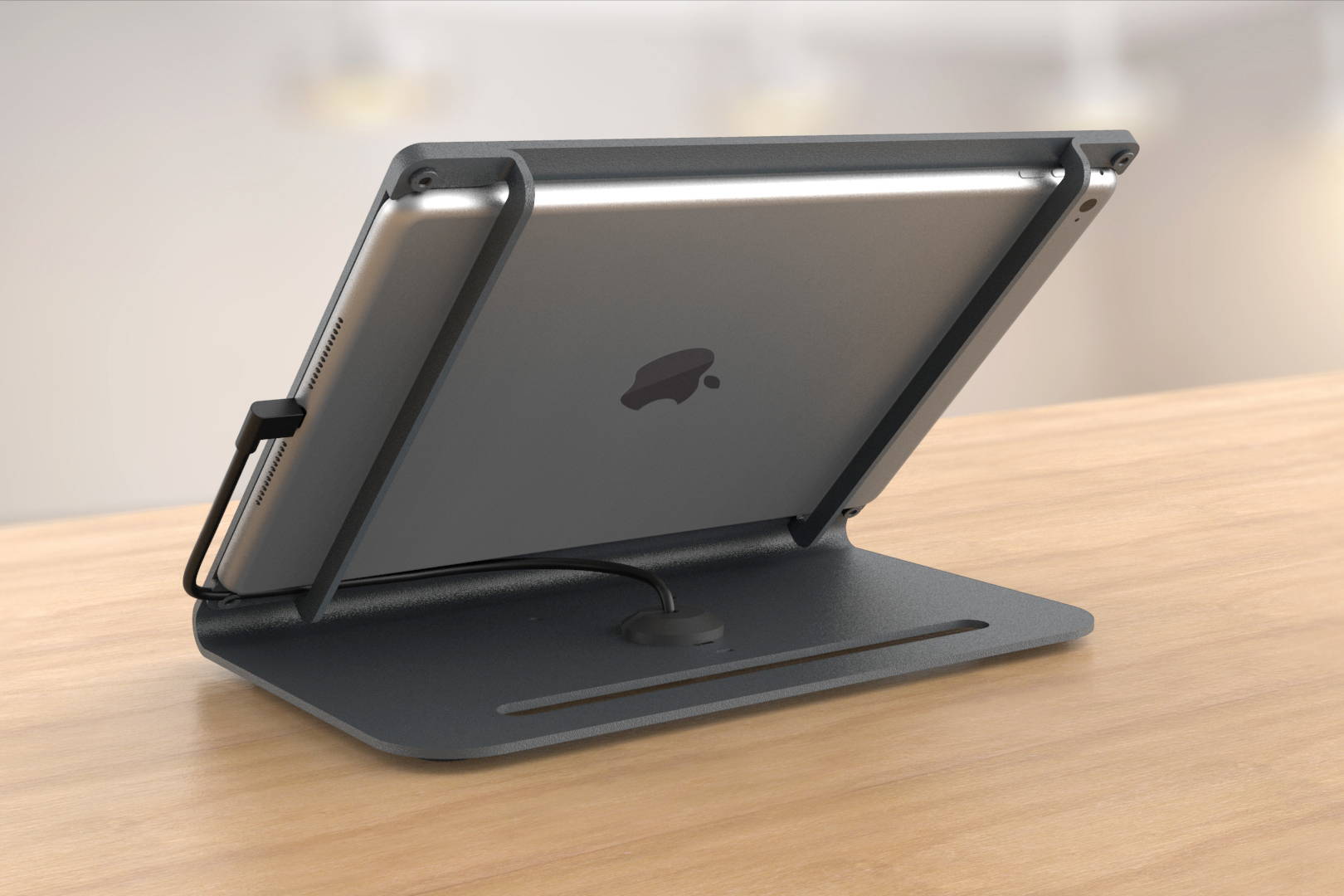 Each Stand Prime iPad holder is compatible with PivotTable (sold separately), the versatile mounting accessory for WindFall products. Use the included double-sided adhesive disc to secure it down to your countertop, or in the pivot-and-slide slot to allow your Stand to reach across to your customers.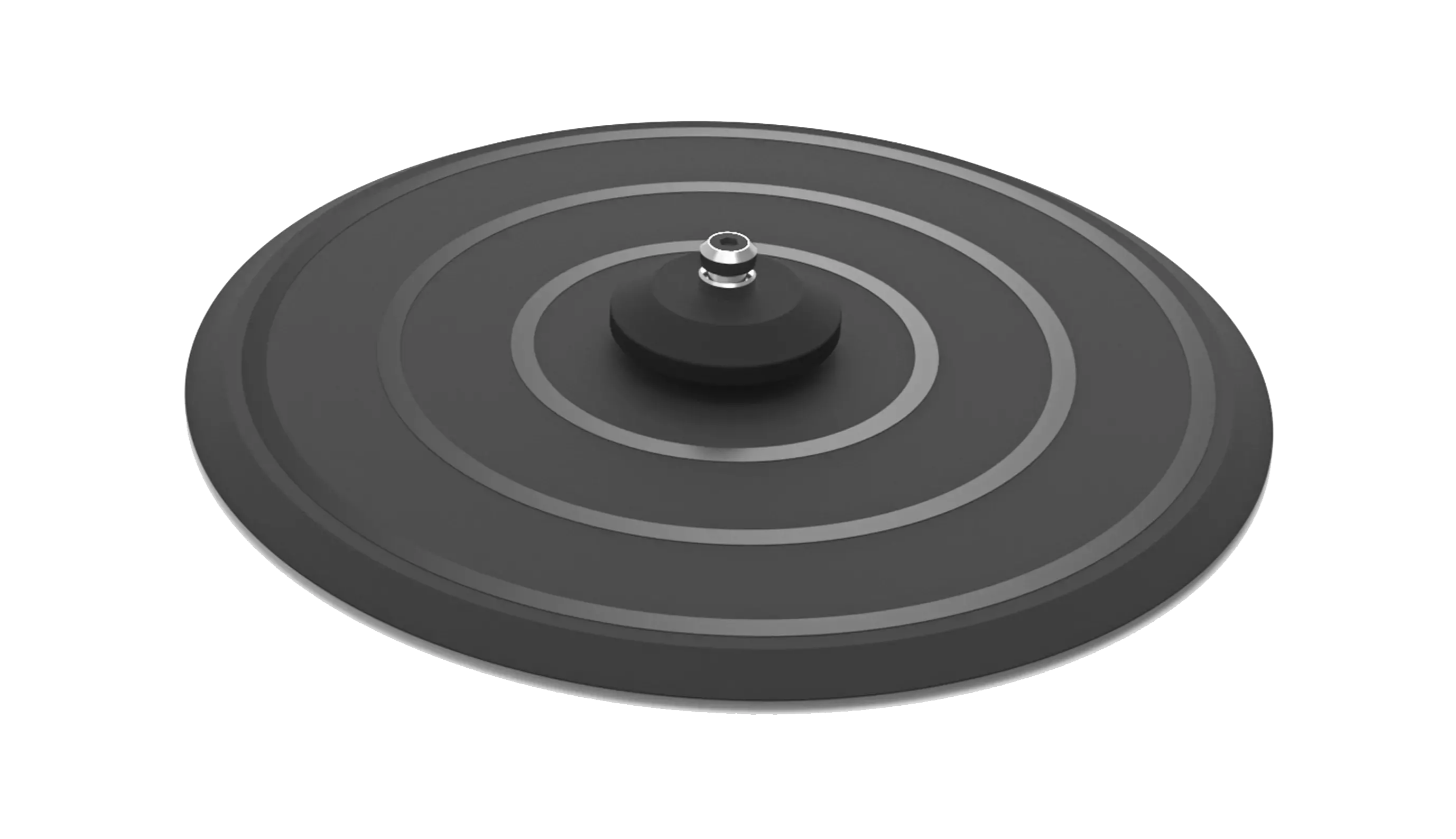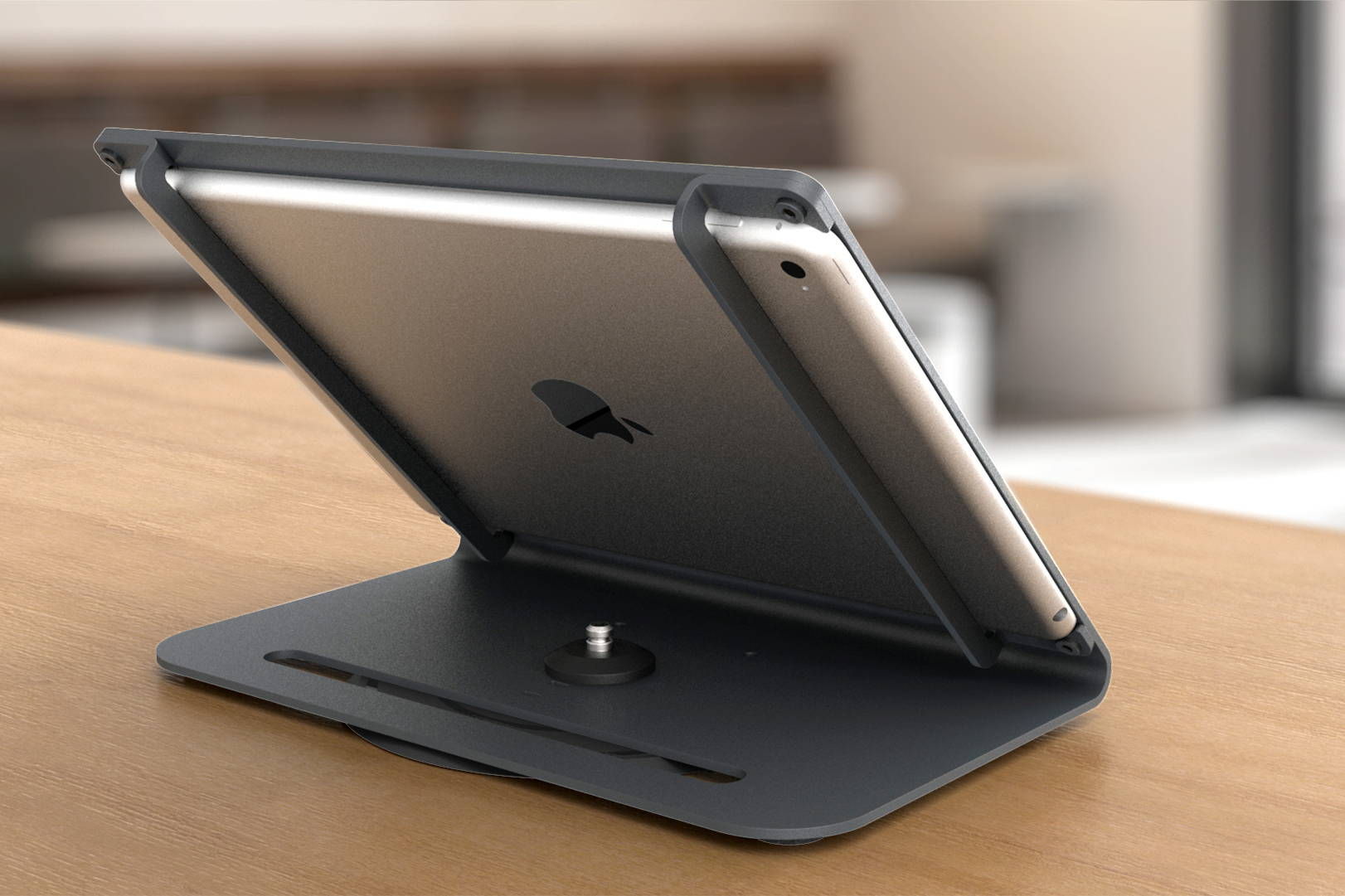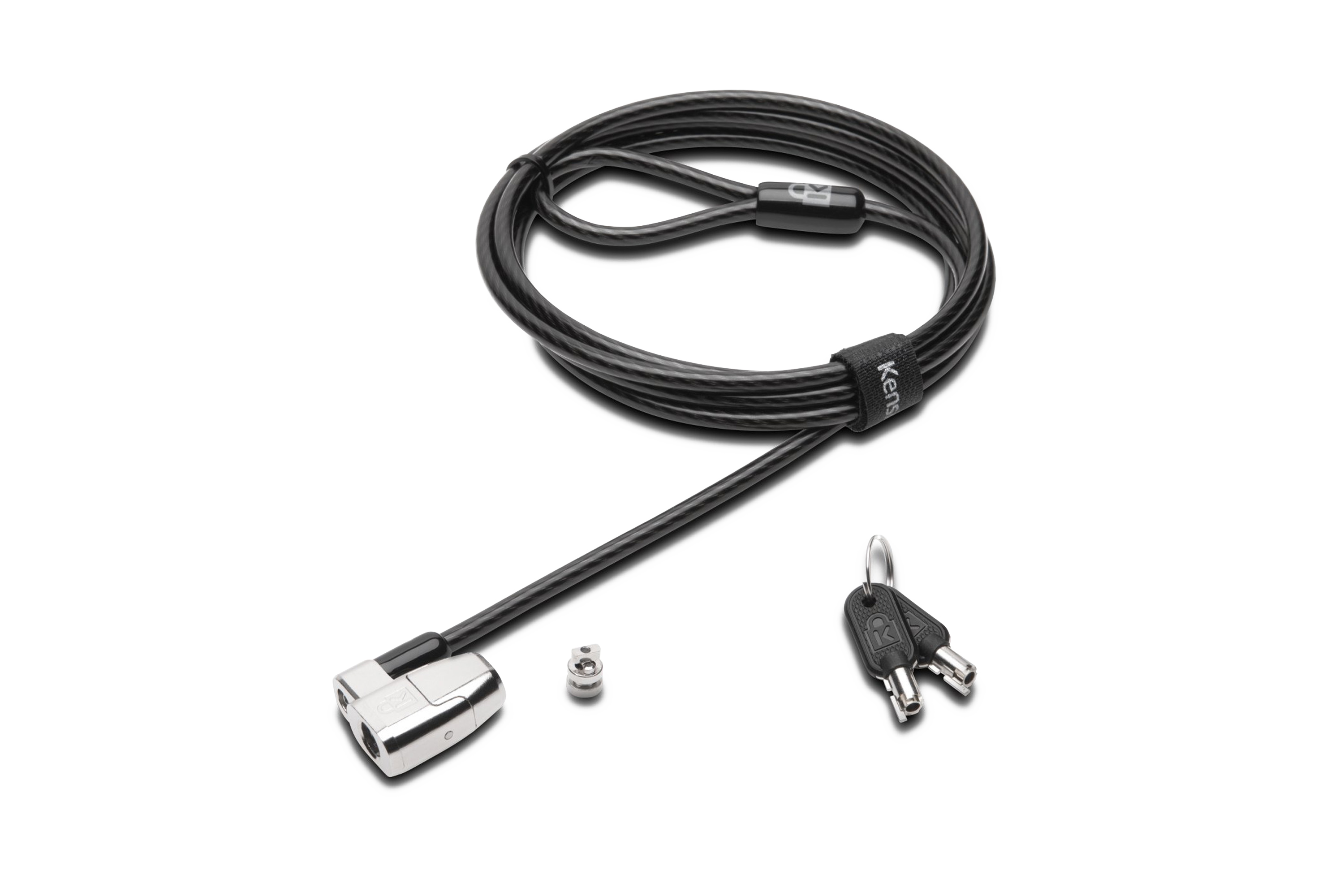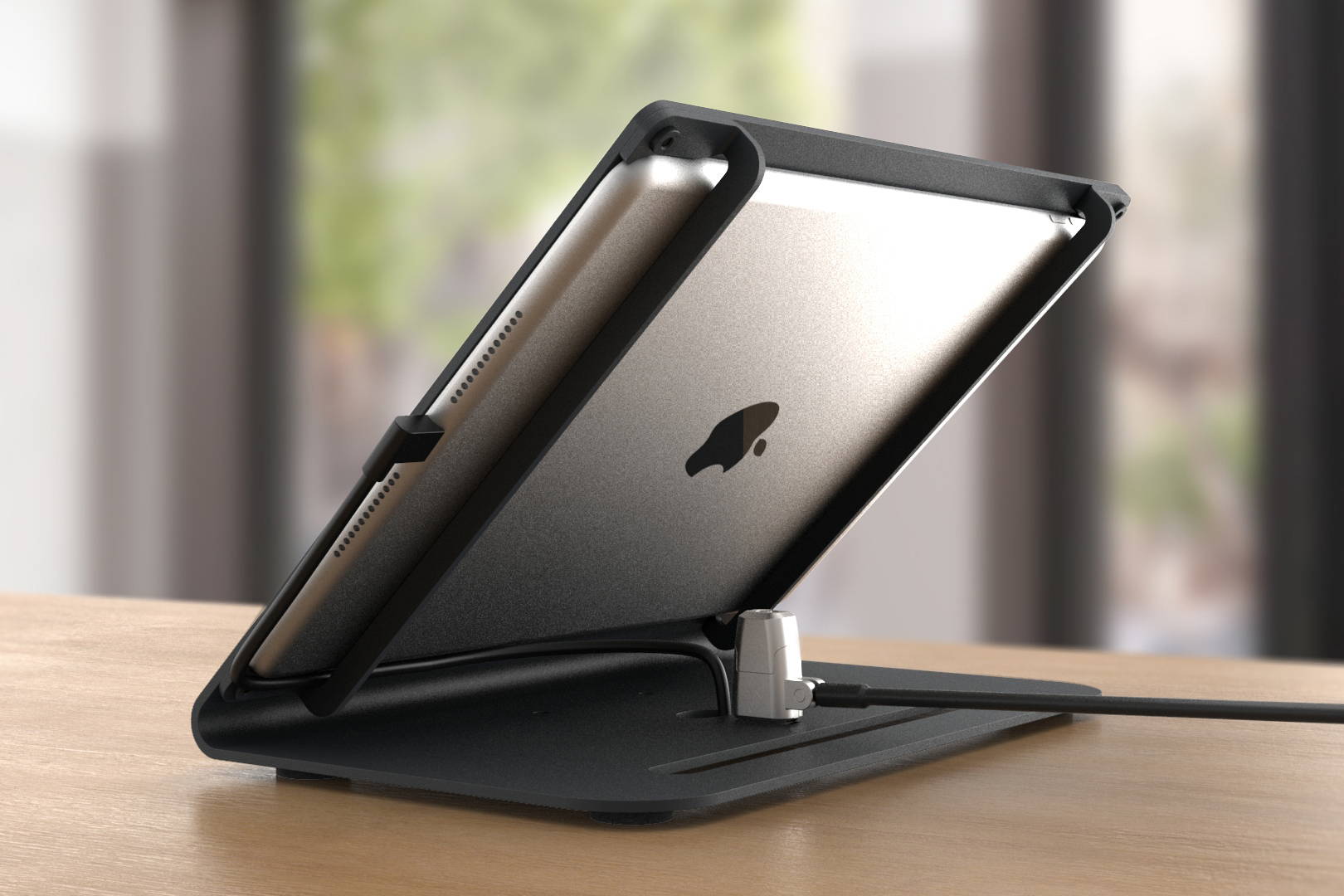 When versatility isn't needed for a more permanent implementation, the Stand Prime can also be screwed down onto a wooden surface to keep it firmly in one place.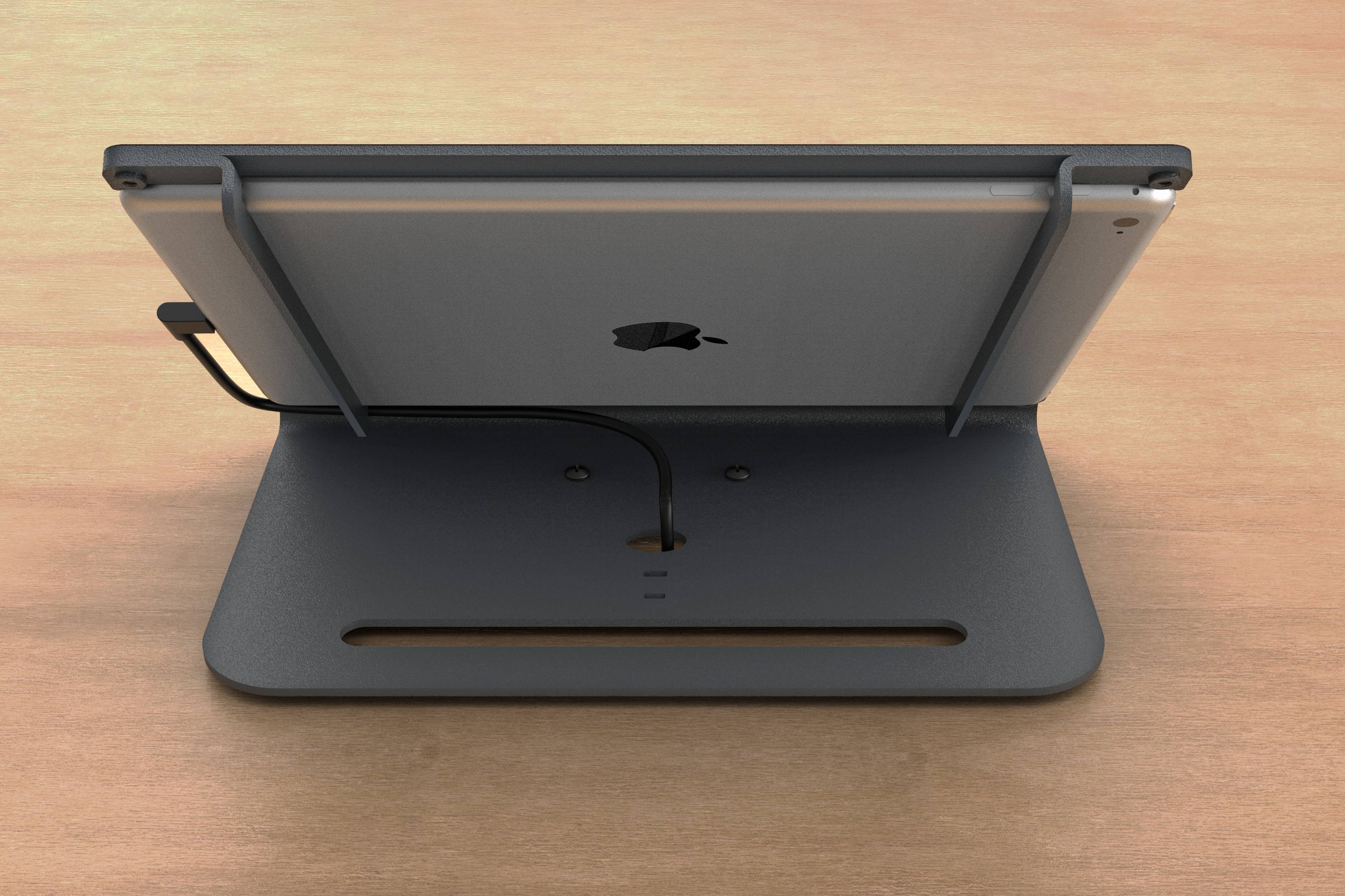 In the box
Stand Prime for iPad
Four Felt Feet
Four Rubber Feet
Tamper-resistant Key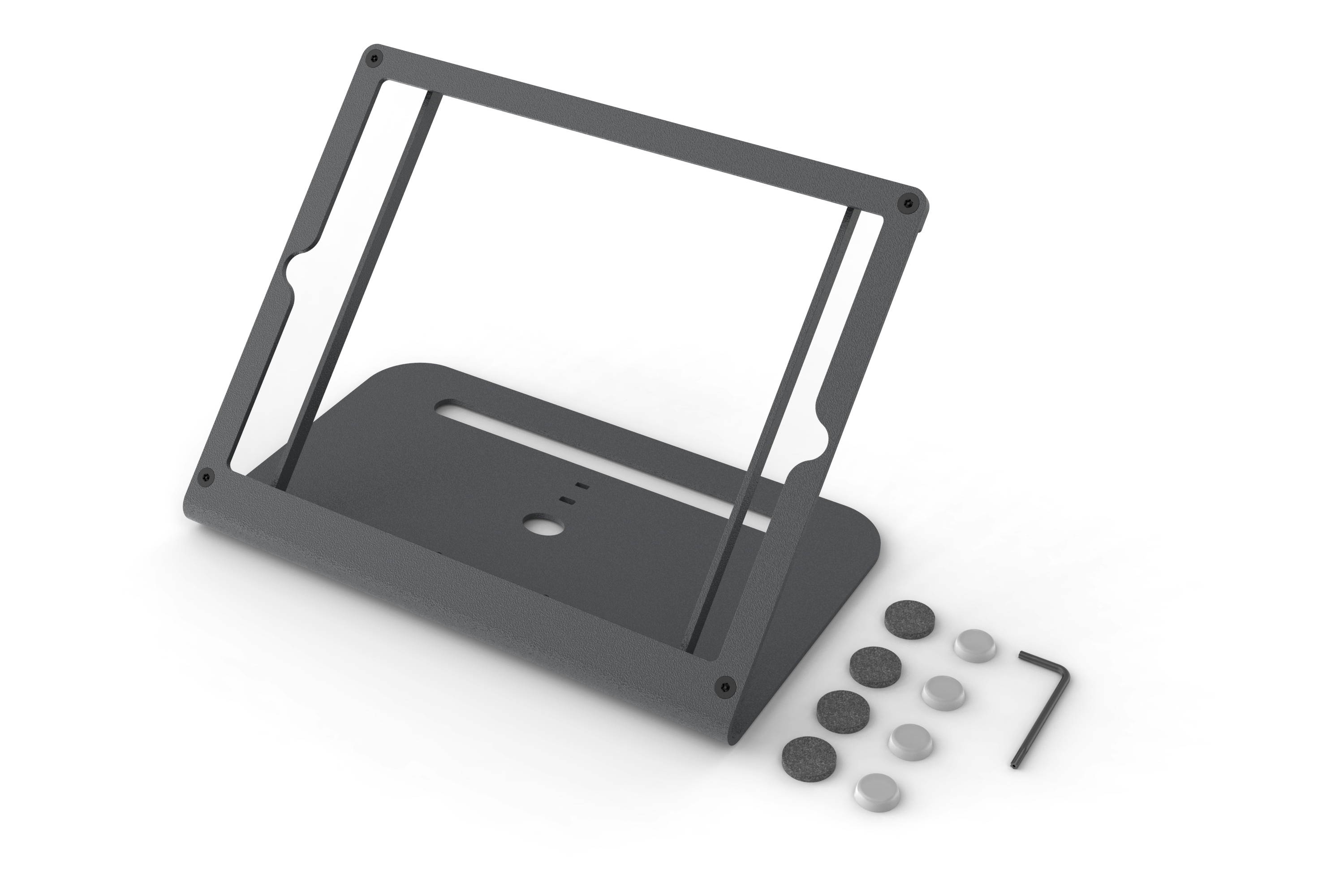 Heckler SKU
H600X-BG
H600X-GW
H600X-WT
Compatible Devices
iPad 7th Generation 10-2-inch
iPad 8th Generation 10-2-inch
iPad 9th Generation 10-2-inch
Material
Powdercoated Steel
Product Dimensions
9.9 x 6.1 x 6.0 inches
251 x 156 x 153 mm
Product Weight
2.5 lbs / 1.2 kg
In the box
WindFall Stand Prime
Assembly tool
Four friction feet
Four sliding feet
Shipping Dimensions
11 x 7x 7 inches
280 x 178 x 178 mm
Shipping Weight
3 lbs / 1.4 kg
Compatible Card Readers
Eventbrite, Groupon Payments, ID TECH Shuttle, ID TECH UniMag II, ID TECH UniMag Pro, ID TECH UniPay Card Reader, ID TECH iMag Pro II, ID TECH iMag Pro, ID TECH iSmart, Intuit GoPayment, MagTek Dynamag, MagTek iDynamo, MagTek uDynamo, PayAnywhere (Apple Pay, EMV), PayPal Here, ROAMPay, Rambler, Square Reader 2014, SumUp, Verifone SAIL, iDynamo 5
Compatible Devices
iPad mini 1
iPad mini 2
iPad mini 3
iPad mini 4
iPad mini (5th Gen)
Material
Powdercoated Steel
Product Dimensions
8.0 x 5.1 x 4.7 inches
203 x 129 x 118 mm
Product Weight
1.5 lbs / 0.7 kg
In the box
WindFall Stand Prime
Assembly tool
Four friction feet
Four sliding feet
Shipping Dimensions
8 x 5 x 6 inches
203 x 127 x 152 mm
Shipping Weight
2 lbs / 0.9 kg
Compatible Card Readers
Eventbrite, Groupon Payments, ID TECH Shuttle, ID TECH UniMag II, ID TECH UniMag Pro, ID TECH UniPay Card Reader, ID TECH iMag Pro II, ID TECH iMag Pro, ID TECH iSmart, Intuit GoPayment, MagTek Dynamag, MagTek iDynamo, MagTek uDynamo, PayAnywhere (Apple Pay, EMV), PayPal Here, ROAMPay, Rambler, Square Reader 2014, SumUp, Verifone SAIL, iDynamo 5