Room Scheduler Mount for iPad 10th Generation
H753-BG
Regular price

Sale price

$199.00
When mounted outside your meeting spaces, the iPad 10th generation creates an impressive and modern room scheduler with all the power and capabilities of iPadOS.
In stock!
Free ground shipping on orders of of $100 or more to the contiguous United States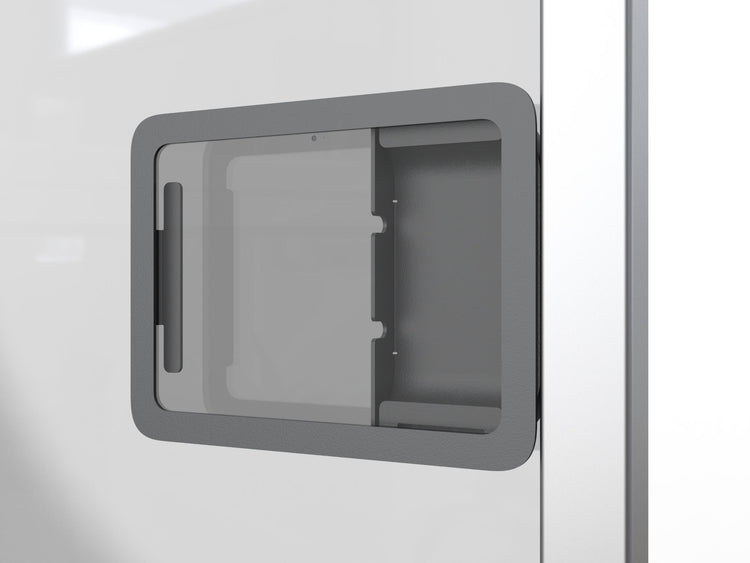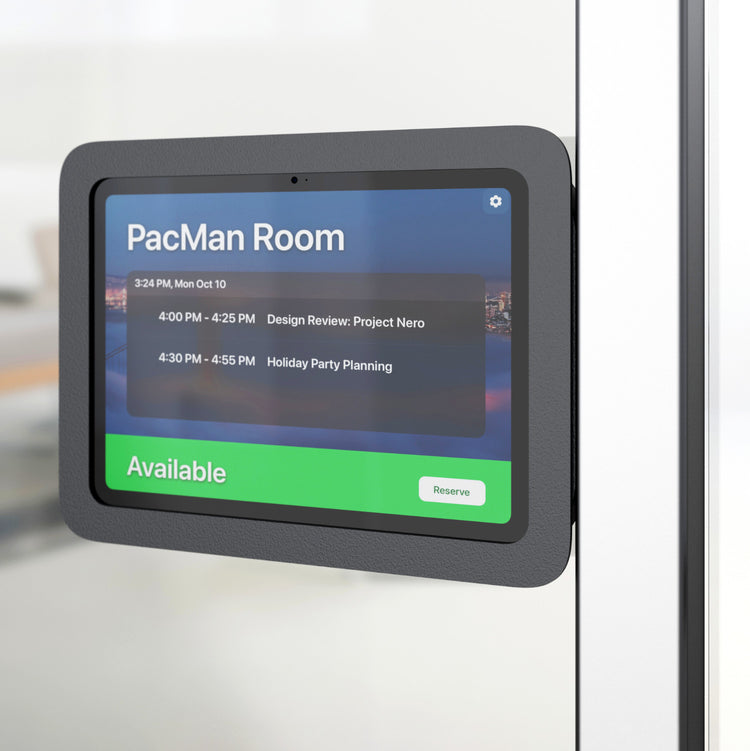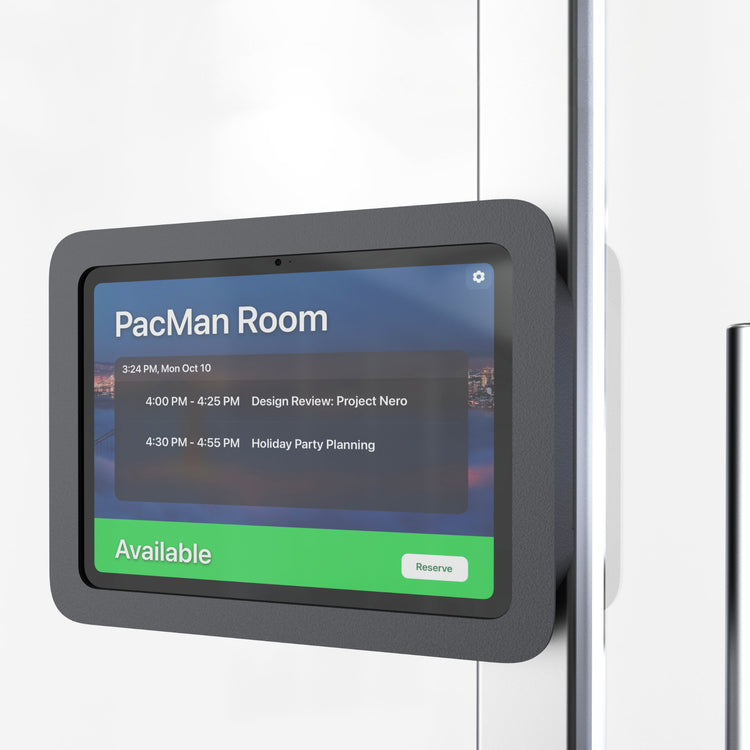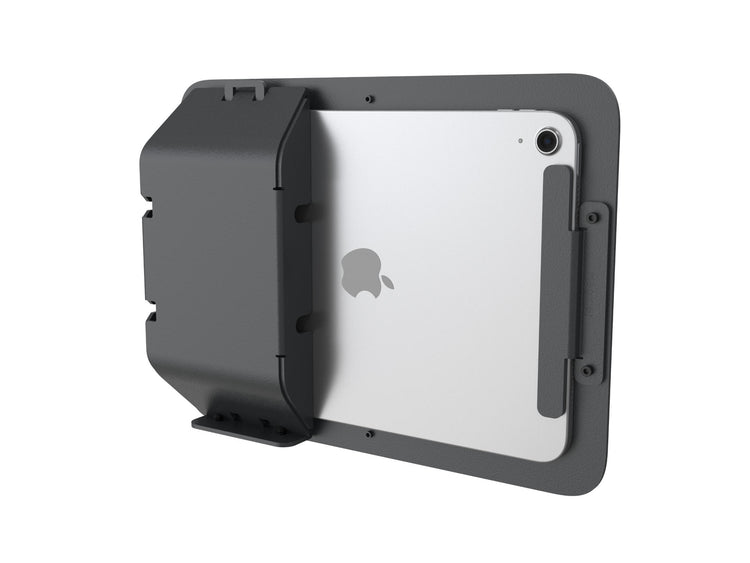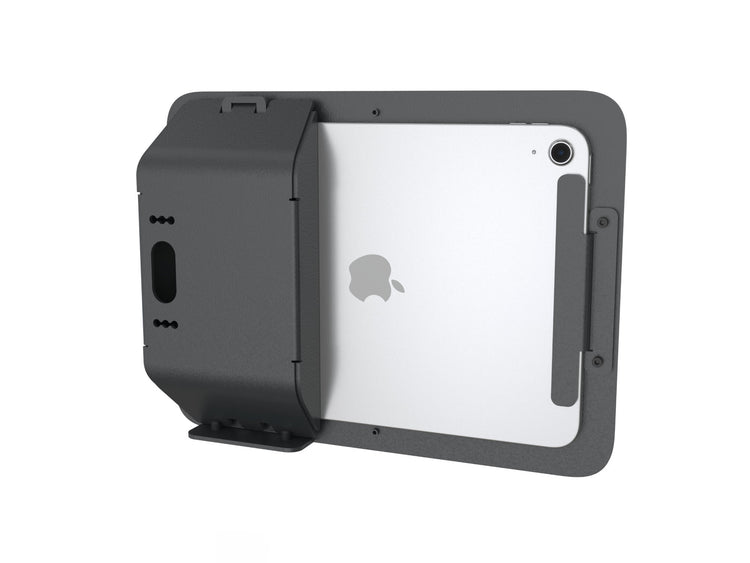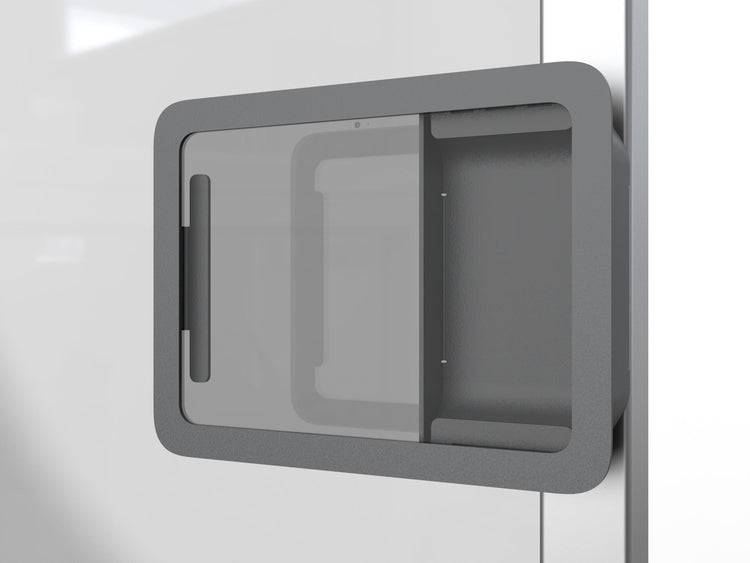 Designed and Made in Arizona
Side mount or front mount.
Heckler Scheduler Mount is available in both Front Mount and Side Mount variations. Side Mount is a great choice when your glass is set back from the front face of your mullion, while Front Mount is great when your glass is flush to your mullions.
Clean backside.
Scheduler Mounts for iPad are designed to look great from outside and inside your meeting rooms.
B.Y.O.P.O.E.
With its room secure compartment, you are free to select and install your favorite PoE adapter (sold seperately). Adapters up to 5 inches long, 3 inches wide, and 1 inch thick are compatible. The aluminum walls of the compartment will dissipate the heat created by your power adapter and iPad mini.
In the box.
Side Mount for iPad
Assembly Tool
Mounting Hardware
Specifications
Heckler SKU
H753-BG

Compatible Devices
iPad 10th Generation

Material
Powdercoated Steel

Product Dimensions
11.23 x 8.5 x 1.51 inch
285 x 215 x 64 mm

Product Weight
2.67 lbs / 1.2 kg

Shipping Dimensions
11.8 x 8.6 x 1.6 inches
300 x 218 x 41 mm

Shipping Weight
3.67 lbs / 1.7 kg

Warranty
2 years

Heckler SKU
H754-BG

Compatible Devices
iPad 10th Generation

Material
Powdercoated Steel

Product Dimensions
11.18 x 8.5 x 1.51 inch
284 x 215 x 64 mm

Product Weight
2.67 lbs / 1.2 kg

Shipping Dimensions
11.8 x 8.6 x 1.6 inches
300 x 218 x 41 mm

Shipping Weight
3.67 lbs / 1.7 kg

Warranty
2 years