PivotTack
Secure Installation & Cable Management
T223
Regular price

Sale price

$10.00
Meet PivotTack, the ultimate security accessory for your Windfall. Designed for more permanent installations in your home or business, this accessory requires a small hole to be drilled in your countertop or table. The result gives you a clean, secure, and functional mounting system. Let PivotTack's groove guide your device's charging cable through your countertop or table. Complete the accessory with a 1/4″ shank padlock beneath the surface, and your Windfall and power cable aren't going anywhere without you knowing.
In Stock!
Free ground shipping on orders of of $100 or more to the contiguous United States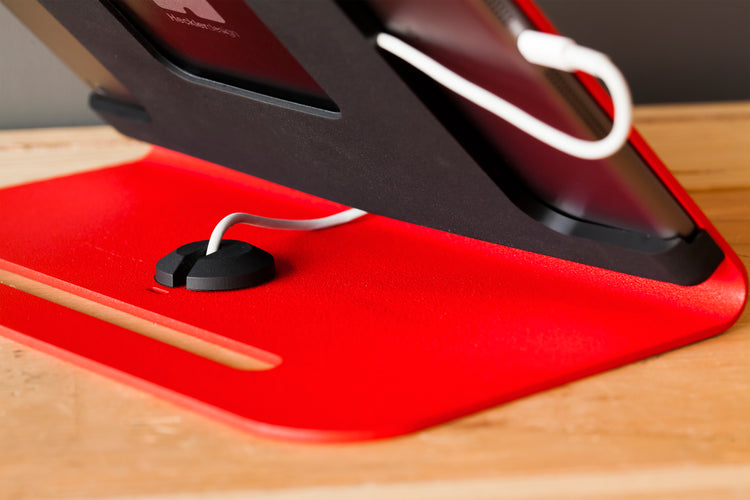 Designed and Made in Arizona
Compatible with iPad Point of Sale & Secure Stands .
Install WindFall Stand to your countertop and route its power cable out-of-sight with PivotTack (available add-on accessory). Drill a 1/2 inch diameter hole in your countertop to add security, cable management, and swiveling capabilities. Use the included cotter pin to keep your Stand from leaving your countertop, or add even more security with a hidden padlock.
Specifications
Heckler SKU

T223


Warranty

2 Years

Product Dimensions

1.25 x 1.25 x 3.27 inches
32 x 32 x 83 mm


Product Weight

0.3 lbs / 0.1 kg


Shipping Dimensions

2 x 2 x 4 inches
51 x 51 x 102 mm


Shipping Weight

0.5 lbs / 0.2 kg