Device Panel XL for Heckler AV Cart
H708-BG
Regular price

Sale price

$199.00
Configure Heckler AV Cart with even more new and exciting ways with Device Panel XL. This upgraded storage accessory for Heckler AV Cart grants more real estate to stash components, mount a power strip, and keep cables tidy. Configure components from the comfort of your own office before sending them to site.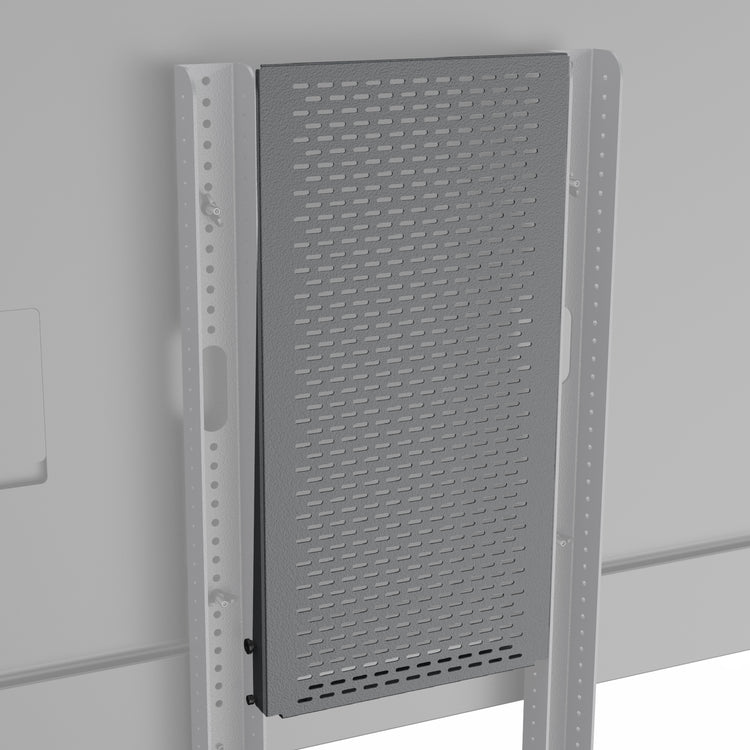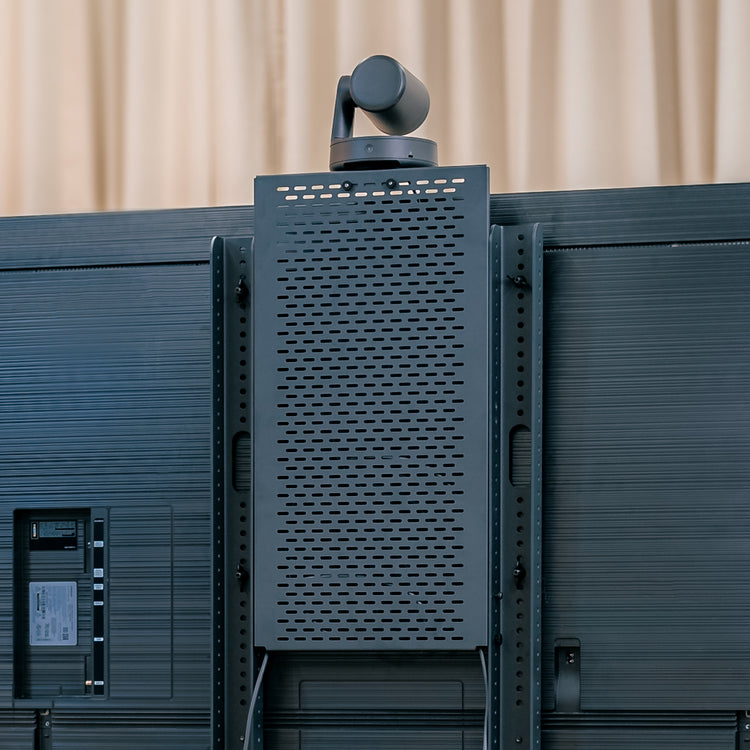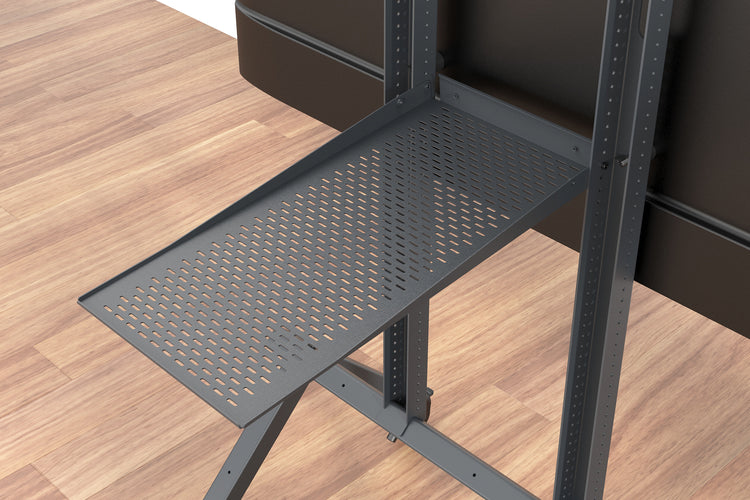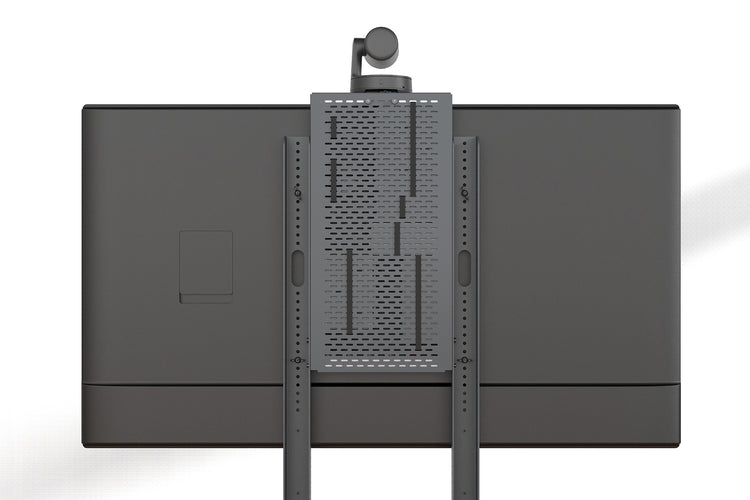 Designed and Made in Arizona
Carry the load, and look good doing it.
With it's functional and aesthetic pill shaped cutouts, your device storage and mounting solution never looked so good. With all the storage space available in the Device Panel XL, you'd have to make an effort to make things look messy. And of course, it comes in Black Grey and White to match the Heckler AV Cart you'll be pairing it with.
Configure before you deploy.
If the 'XL' didn't give it away, the Device Panel XL has a lot of room for integrators to play in. And speaking of integrators - laying the Device Panel XL out on your bench and preconfiguring your setup before deploying in the field is not only possible, it's kind of the idea.
Easy to maintain.
Using the Device Panel XL with the Heckler AV Cart allows for tool-less, flip-down entry to your component storage for access to the device buttons or if any adjustments need to be made. So if you need to restart your stored computer, your AV guy can just tell you to do it yourself.

Not just for the out-of-sight stuff.
Just in case you were worrying that there weren't enough mounting options, the included PTZ bracket allows you to safely mount most PTZ cameras for use with your display.
Anchor your devices, no matter the size.
Those pill shape cutouts aren't just to look cool (although they do). They also allow you to anchor a wide variety of devices with the included velcro straps. If you've got a NUC or random adaptor you need to store, Device Panel XL can do it.
VESA compatible, too.
And if your devices have a VESA compatible mounting bracket, you can mount directly onto the Device Panel. Nifty, eh?
Also, your cables.
Cable management artists rejoice. The Device Panel XL can be your greatest canvas.
In the box.
Device Panel XL for Heckler AV Car
PTZ Camera Adapter Bracket
Hook and Loop Strap
Assembly Hardware
Specifications
Heckler SKU

H708-BG
H708-WT


Warranty

2 years


Product Dimensions

26.1 x 13.22 x 1.95 inches
662 x 336 x 49.5 mm


Product Weight

8 lbs / 3.7 kg


Shipping Dimensions

28 x 14 x 3 inches
711 x 152 x 76 mm


Shipping Weight

9 lbs / 4 kg

Material

Powdercoated Steel