For years, folks who love our iPad stands have asked us to create stand accessories for iPhone. But, in a crowded market of iPhone stands and and even more crowded market of wireless chargers, there was little room to create something special. 
Enter MagSafe. iPhone 12's new MagSafe feature brings magical new capabilities. With a MagSafe Charger you no longer wonder whether your phone is properly aligned for reliable wireless charging. Better yet, MagSafe's magnetic connection is impressively strong.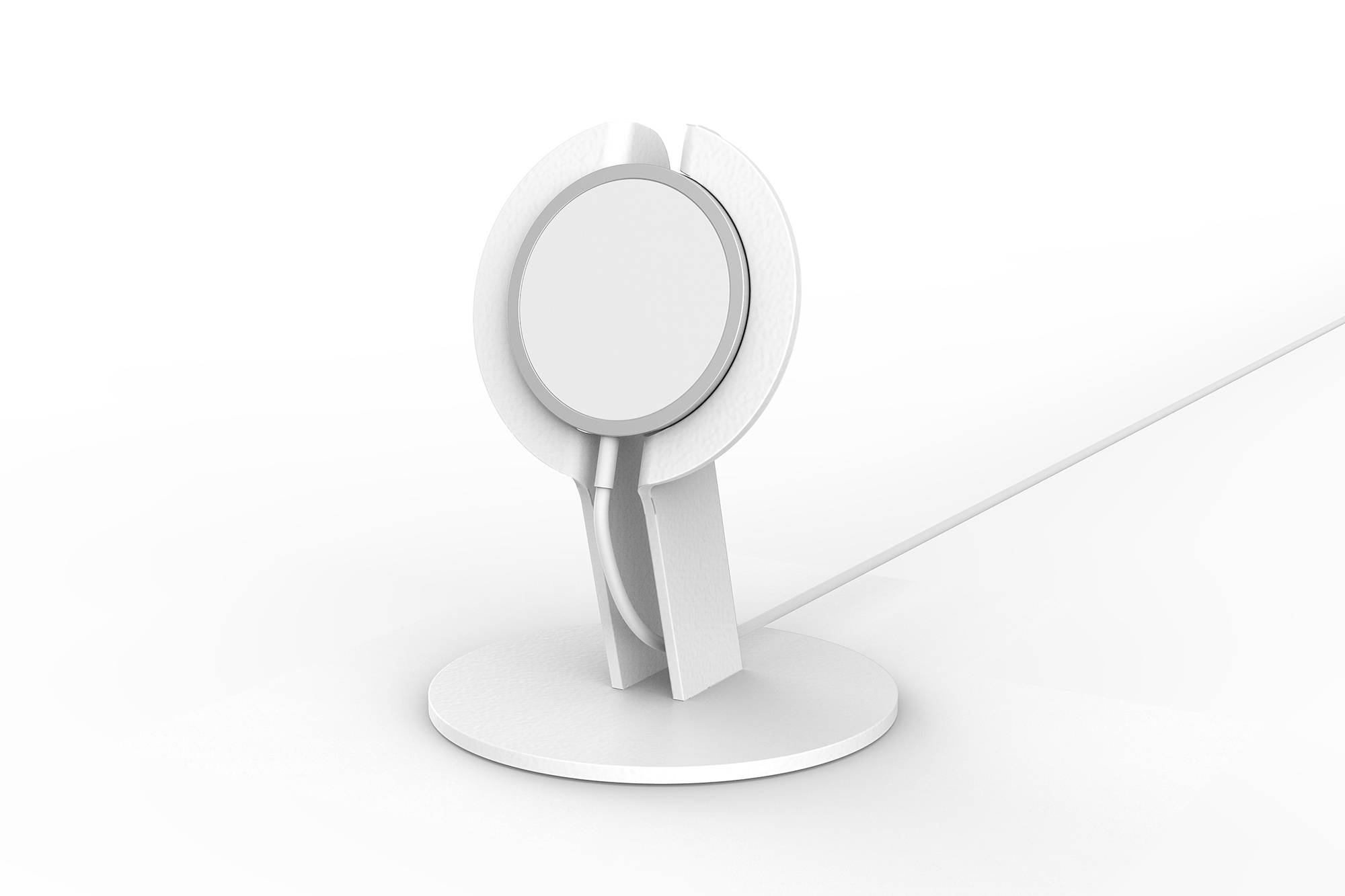 MagSafe is great, but it's not perfect. Removing the MagSafe Charger requires two-hands - the same number of hands required to disconnect an old-fashioned Lightning cable. And MagSafe Charger's cable is curiously short which means you will frequently fall as you accidentally pull it from your phone.
To solve these issues while leveraging MagSafe's new capabilities, we created a special iPhone stand - finally.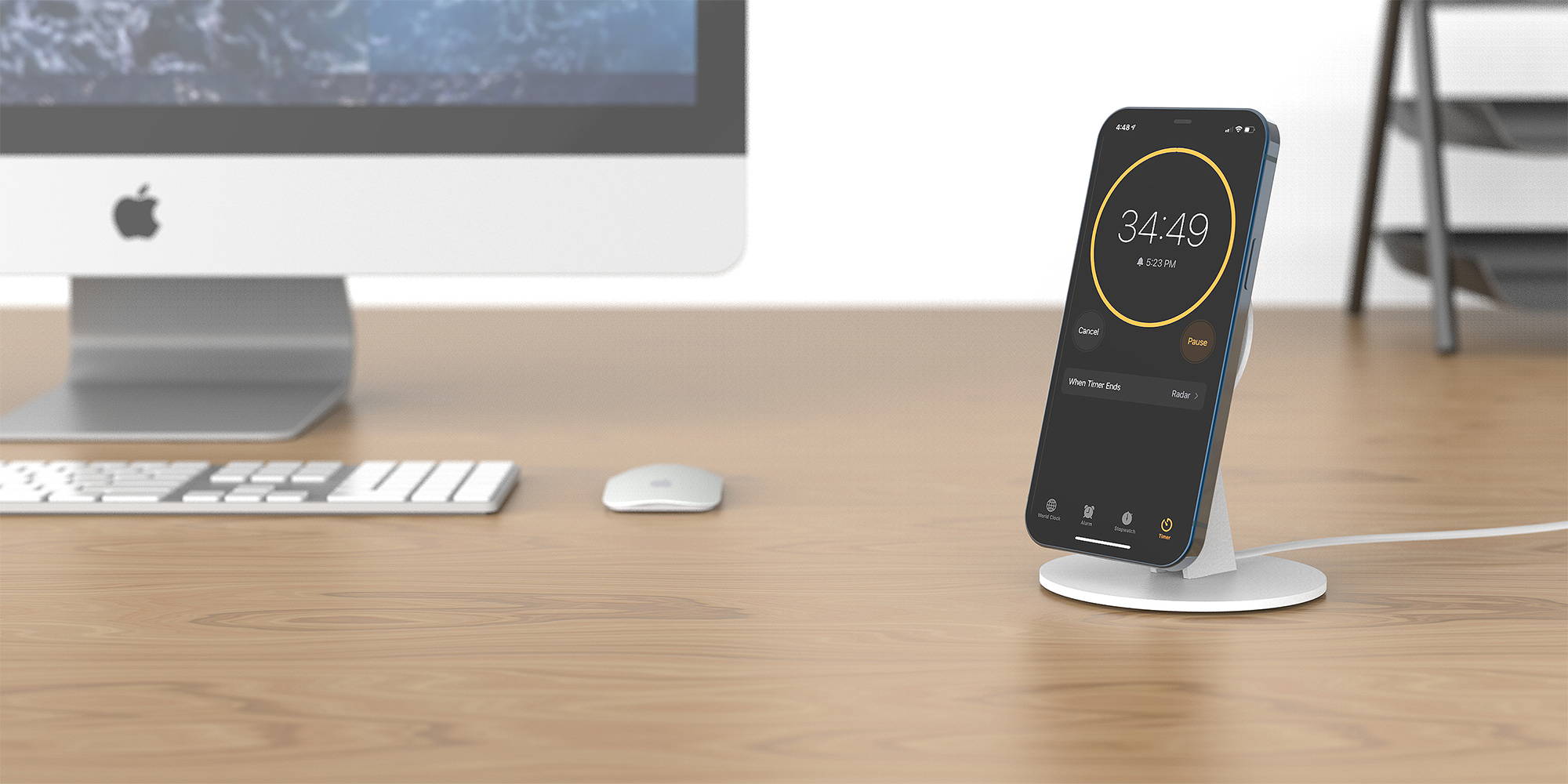 With our iPhone 12 MagSafe Stand, your beloved new iPhone 12 is suspended above your desk, bedside table, kitchen countertop, and living room side table at an angle that's great for an alarm clock, Zoom meeting, TV remote, and so much more.
With one hand you can place your iPhone on the stand and rotate your screen to portrait or landscape orientation - all while your iPhone stays constantly charged. Also, with one hand, you can quickly pop your iPhone from the stand. This is where our commercial-grade, heavy steel construction comes in handy.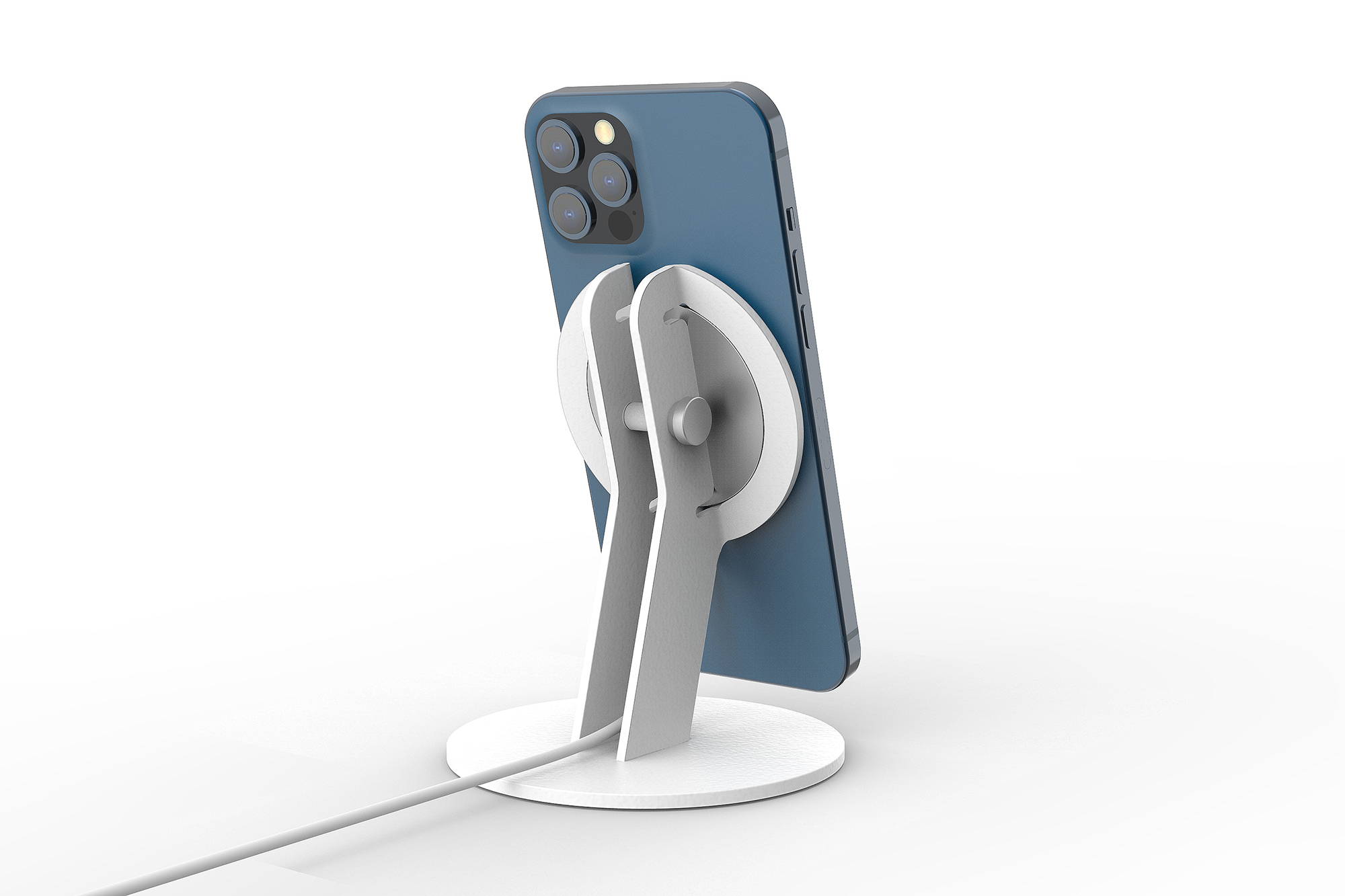 Your MagSafe Charger is firmly fastened into the stand with a turn of our custom-machined aluminum thumbscrew - no adhesives are used to grab your MagSafe Charger which keeps your charger free of sticky residue.
The stand's base is solid, thick steel which creates impressive stability in all directions. The base is cork-lined to be kind to your desktop.
We think you'll agree - our iPhone 12 MagSafe Stand is the missing piece that will make your iPhone and MagSafe experience a game-changer.