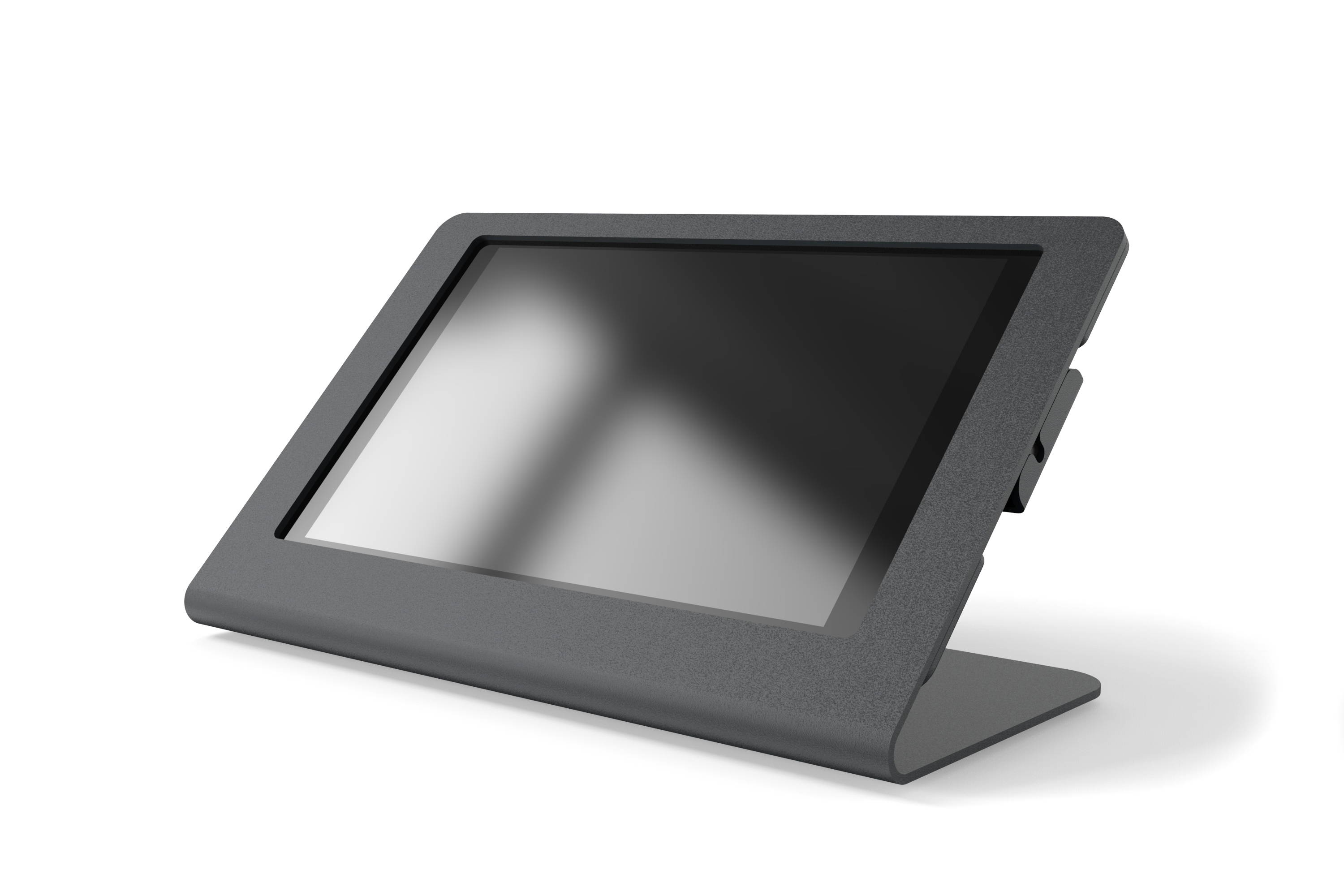 Rugged good looks
Featuring a slim, minimalist design, constructed of heavy steel, and finished in fine-textured, fingerprint-resistant and scratch-resistant powdercoat - you won't find a more beautiful commercial-grade stand for the Galaxy Tab 10.1.
Integrated Cord Securer
Rest assured that your Galaxy Tab A stays charged throughout the day. The integrated cord securer feature adjusts to secure many different USB-C cables.
Tamper-resistant Screws Included
WindFall Stand for Galaxy Tab A 10.1 2019 includes two sets of assembly screws: simple hex screws for maximum convenience and tamper-resistant screws to add a layer of security.

Secure Mounting & Cable Management with PivotTack
Securely install WindFall Stand to your countertop and route its power cable out-of-sight with PivotTack (sold separately).
Pivot your stand. No Drilling Required with PivotTable.
PivotTable (sold separately) offers the same great pivot functionality as PivotTack, with no drilling required. PivotTable comes with two adhesive discs—a double-sided adhesive disc for permanent mounting directly to the countertop, and a single-sided adhesive disc that allows you to pick up and move your Stand around.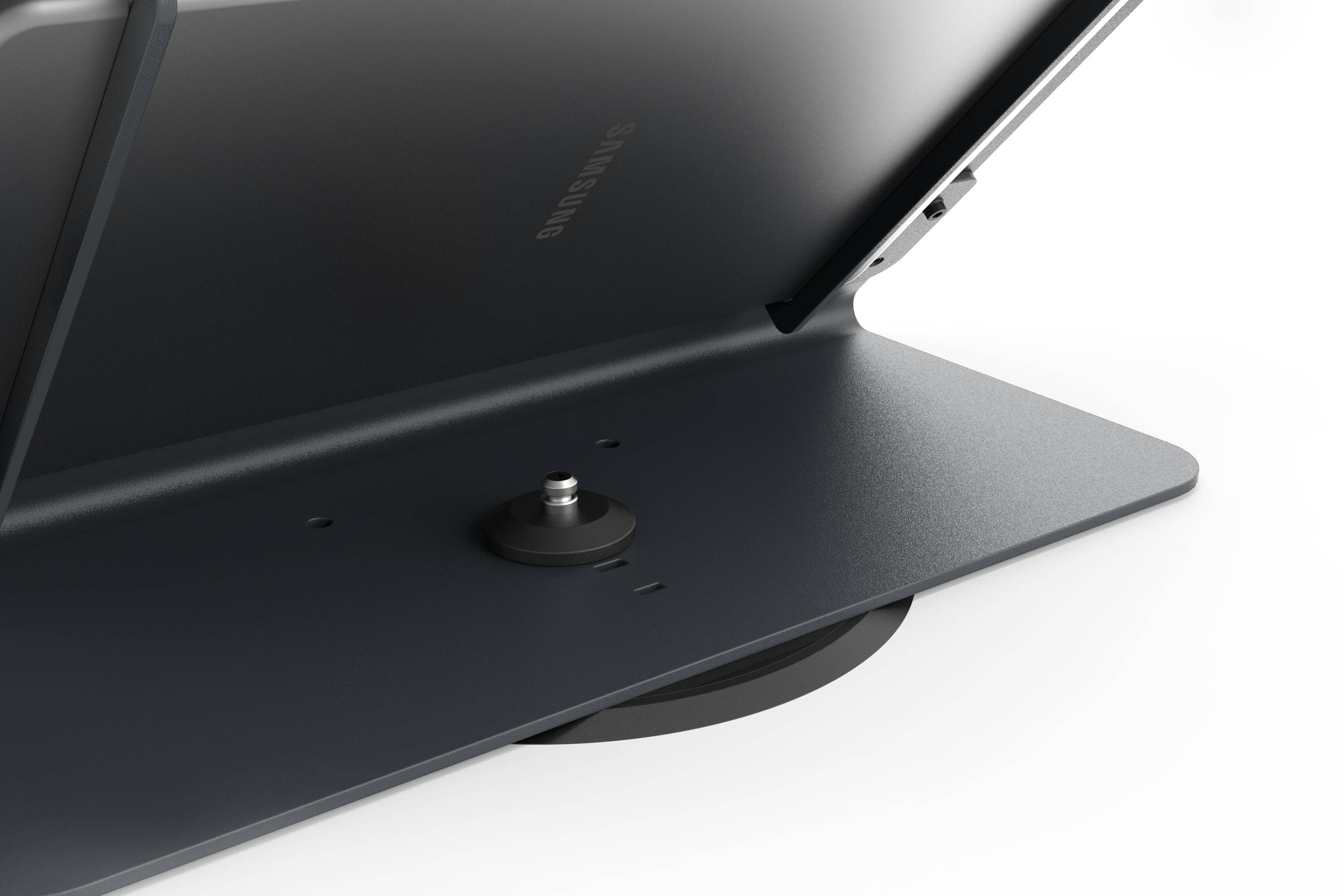 Compatible with
Kensington Cable Locks
Secure your hardware with industry-standard security accessories from Kensington. WindFall Stand is compatible with both Kensington NanoSaver™ Cable Lock and ClickSafe® Cable Lock (sold separately).

In the box
WindFall Stand for Galaxy Tab A 10.1 (2019 Version)
Tamper-resistant assembly screws
Tamper-resistant assembly tool
Friction feet
Sliding feet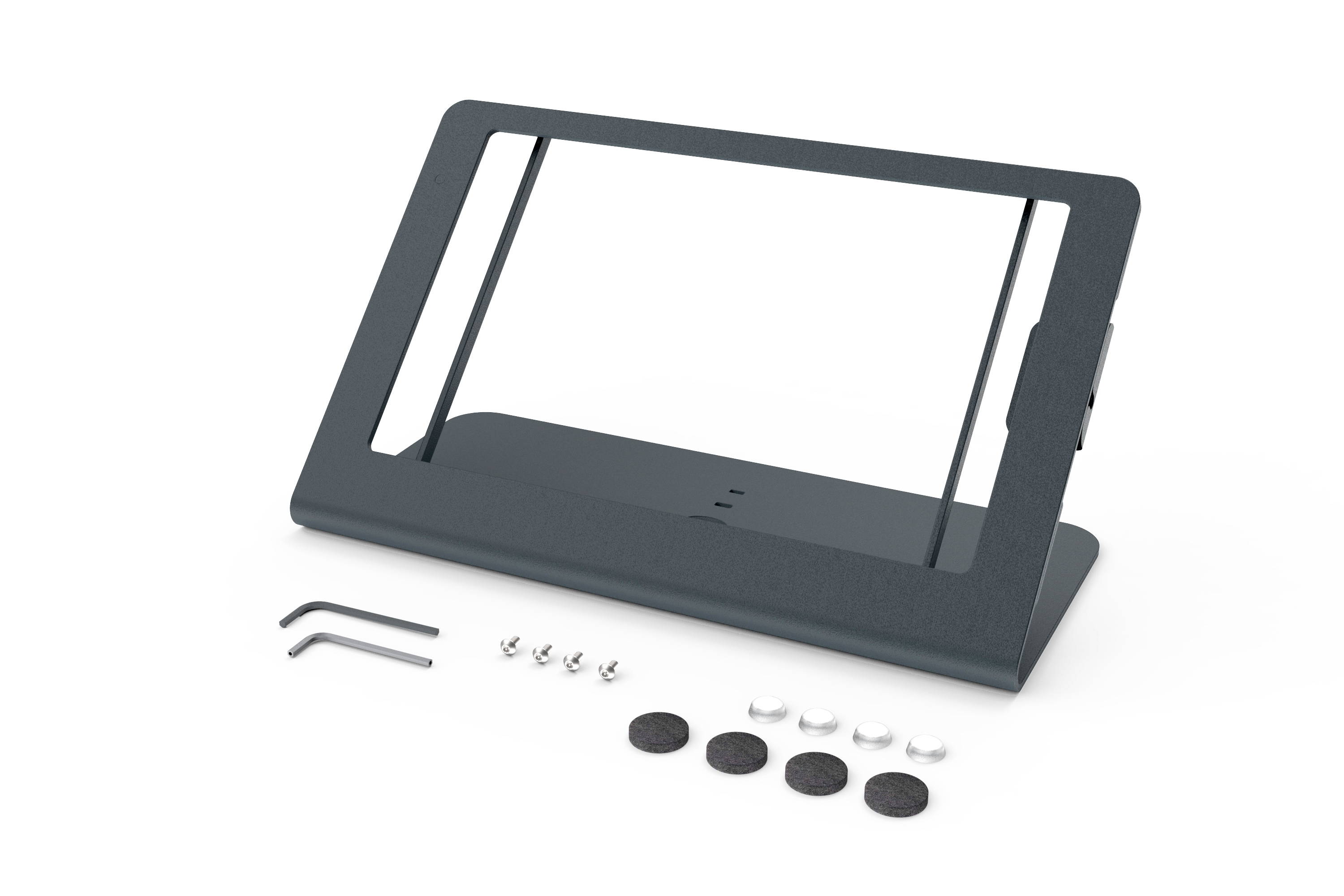 Width: 11.3 inches
Depth: 5.5 inches
Height: 5.6 inches
BlueJeans, Robin, Teem, Zoom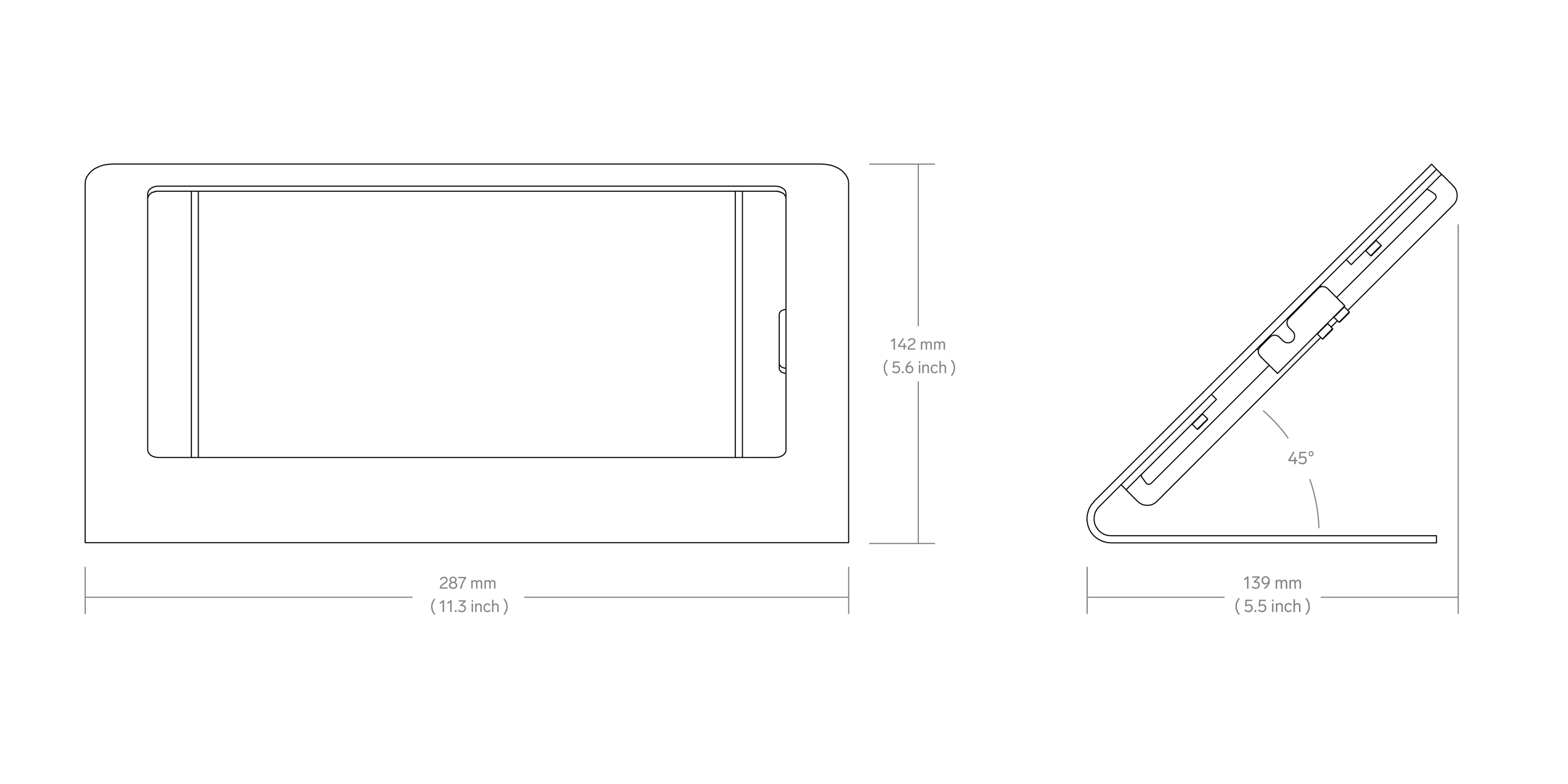 Sorry, there are no reviews for this product yet.