Soundbar mounting without the heartache.
There is no mounting standard for soundbars. But you already knew that. AV professionals like yourself have suffered in silence for years. To help, we've researched a wide array of the most popular soundbars to help ensure Soundbar Mount heals the pain. We bet your favorite soundbar's mounting points will align with Soundbar Mount. And we've included the M4, M5, and 1/4-20 soundbar-mounting hardware you'll likely need.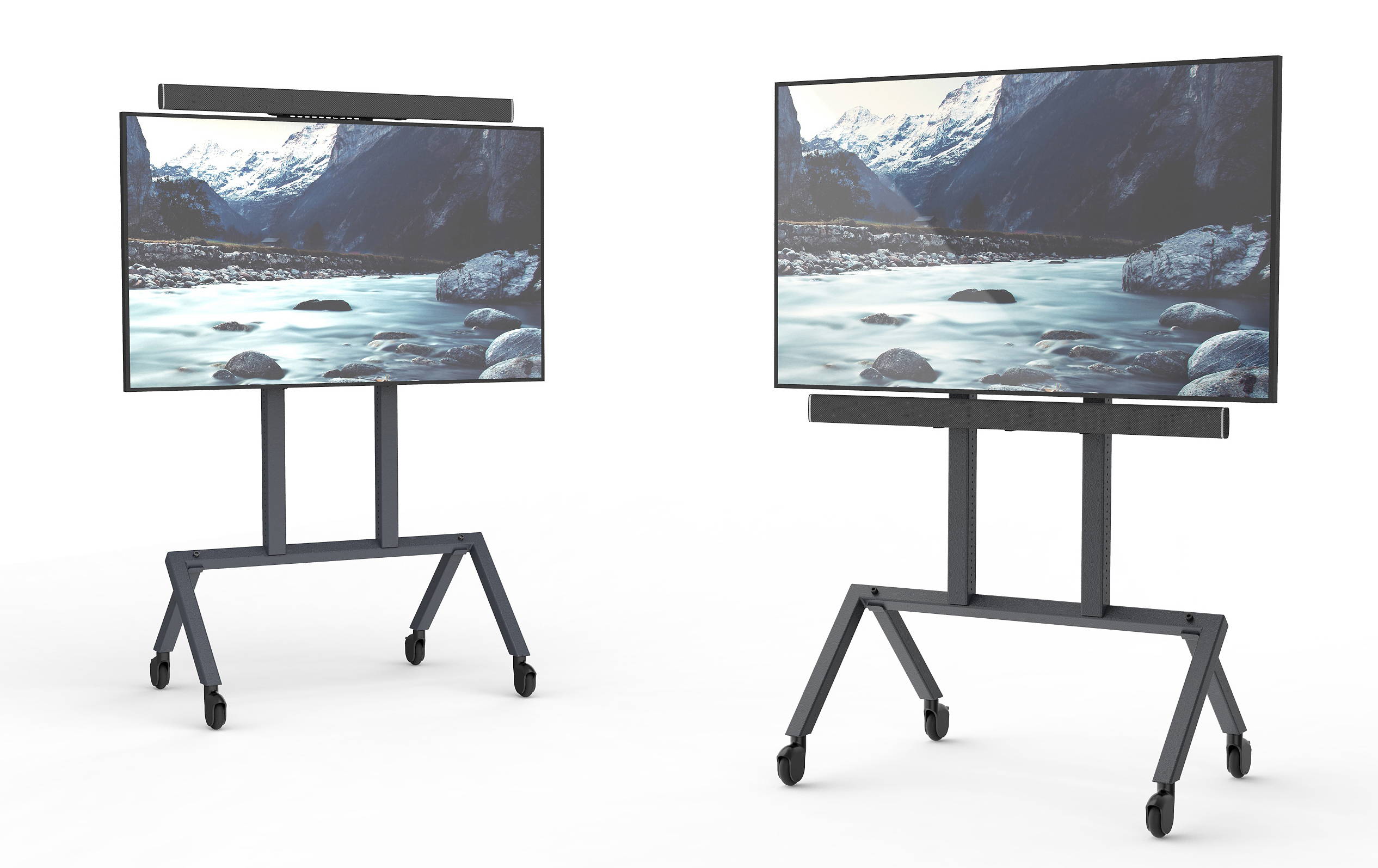 Soundbars and soundbar-shaped speakerphones are useful in both meeting rooms and in open space. With Soundbar Mount, you can firmly mount your device above or below the display to transmit and record sound at the ideal height for the environment.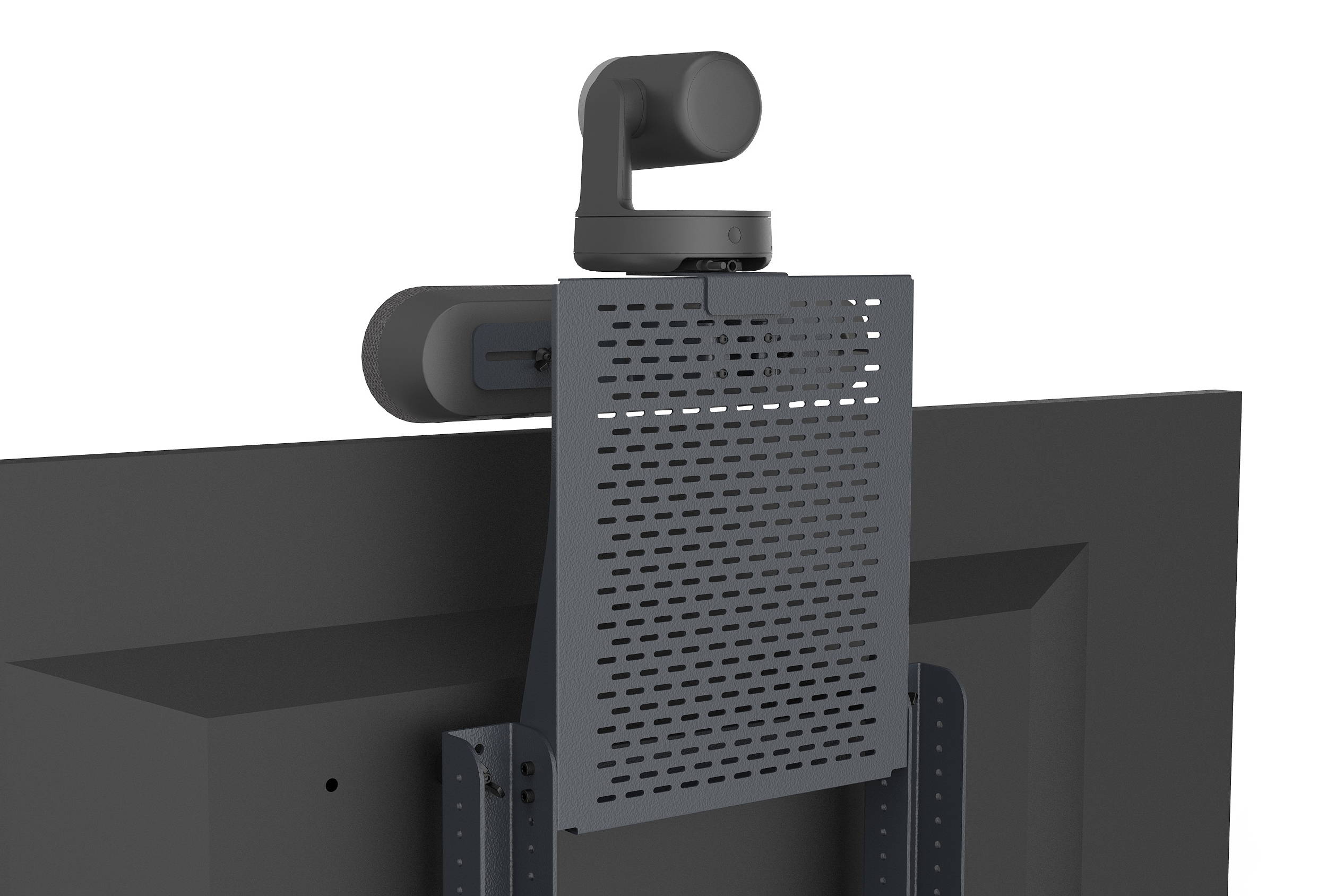 Create new possibilities when combined with Device Panel.
Use Soundbar Mount together with Device Panel to install soundbars high above the floor - great for standing meetings and classrooms.
You can finally stop using the display's VESA holes and a wobbly mess of brackets to mount soundbars. With Soundbar Mount, within moments, your device is mounted to the rigid structure of Heckler AV Cart.
No need to hide your backside.
Form following function is a beautiful thing. When all of your favorite devices come together with our minimal and strong hardware, you'd be proud for people to witness your video meeting carts from all angles.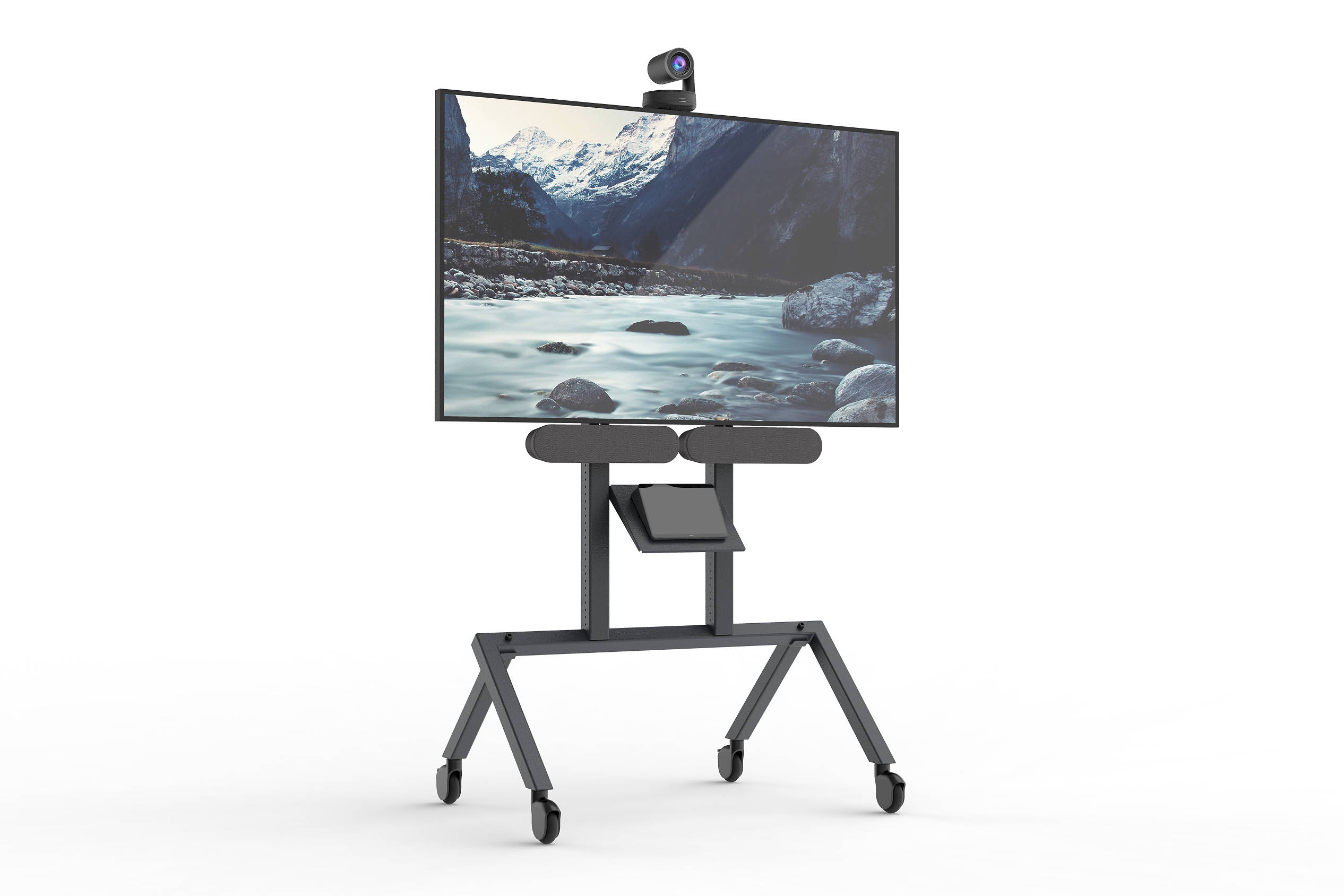 Video meeting carts built with the best displays, cameras, speakers, and microphones deserve excellent touch control. Use Control Panel to mount an iPad or Logitech Tap.
In the box
Soundbar Mount
Assembly Tools
Mounting Screws
Mounting Wing Nuts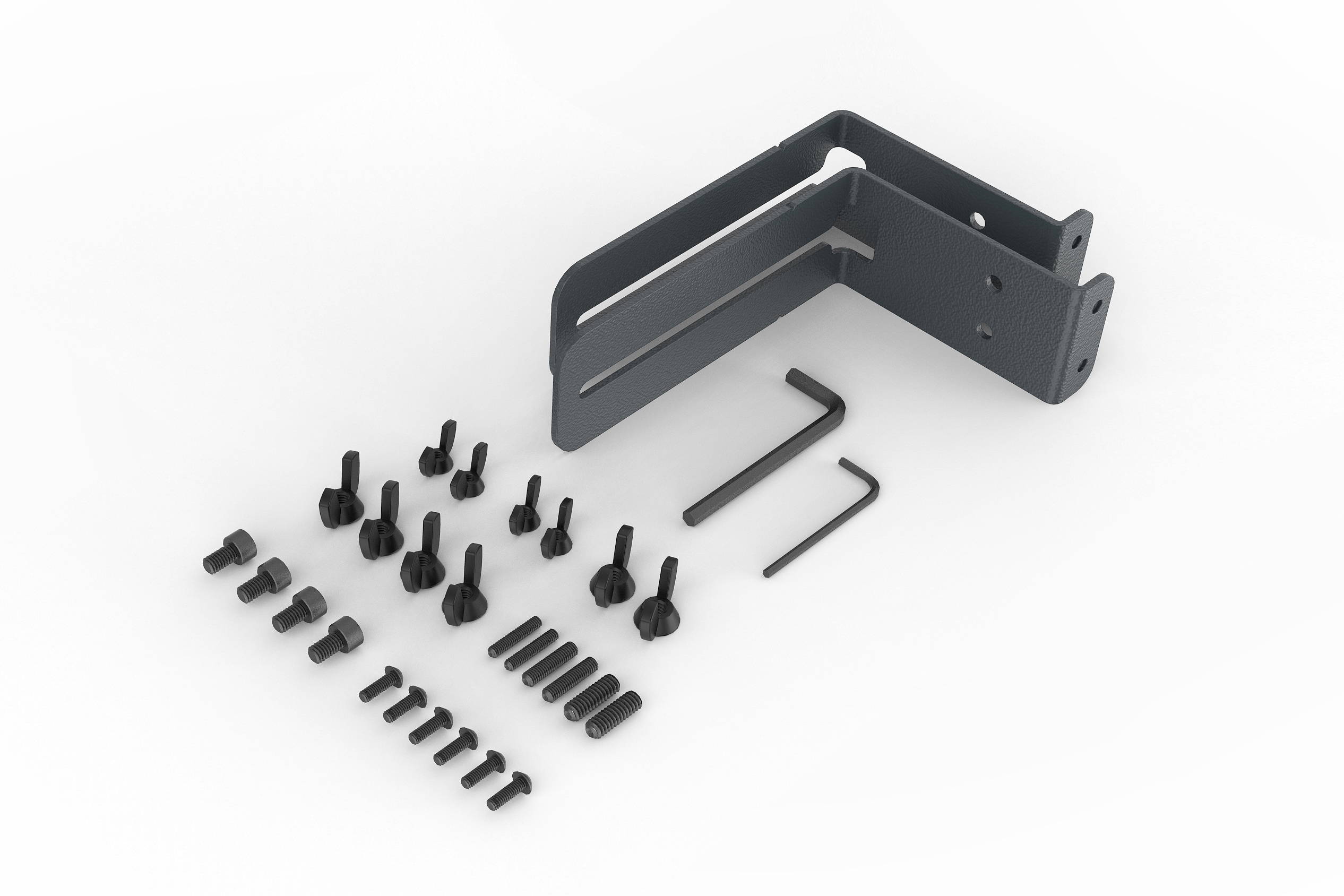 Product Dimension
6.4 x 3.8 x 1.9 inches
162 x 97 x 48 mm
Product Weight
1 lbs / 0.45 kg
Materials
Powdercoated Steel
Compatible Devices
Logitech Rally Speaker
JBL Pro SoundBar PSB-1
AVer VB342+
Stem Wall
Most soundbar and soundbar-shaped devices with M4, M5, or 1/4-20 mounting points spaced apart from 74 mm to 726 mm.
Sorry, there are no reviews for this product yet.