TrippLite Power Strip
4-Outlet Power Strip, 6-ft. Cord, 5-15P, 12 in.
Tripp Lite
Quickly and cleanly snap four power outlets into Heckler AV Cart and Heckler AV Credenza with this commercial-grade power strip.

Designed & Made In Arizona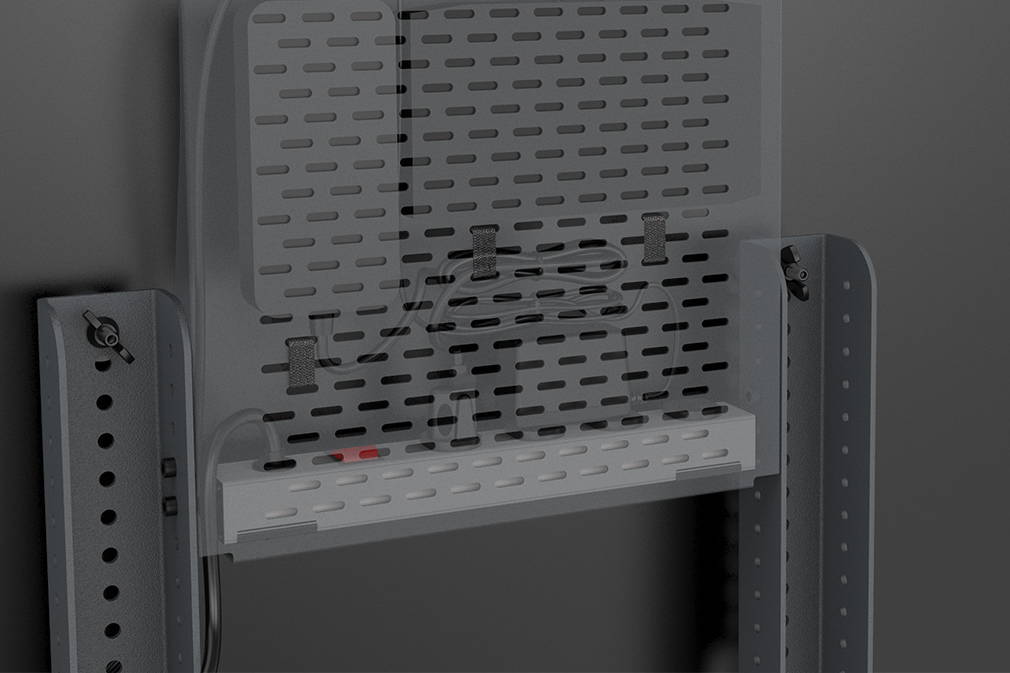 Device Panel Compatible.
We designed Device Panel for Heckler AV Cart to dovetail with the the Tripp Lite PS120406 power strip. Simply fasten the strip's mounting clips to the integrated mounting points on Device Panel and snap in place.
AV Credenza Compatible.
While rack-mounted PDUs are great, sometimes your AV Credenza installations need only a power strip. Heckler AV Credenza features integrated mounting points for snapping the this commercial-grade power strip in place.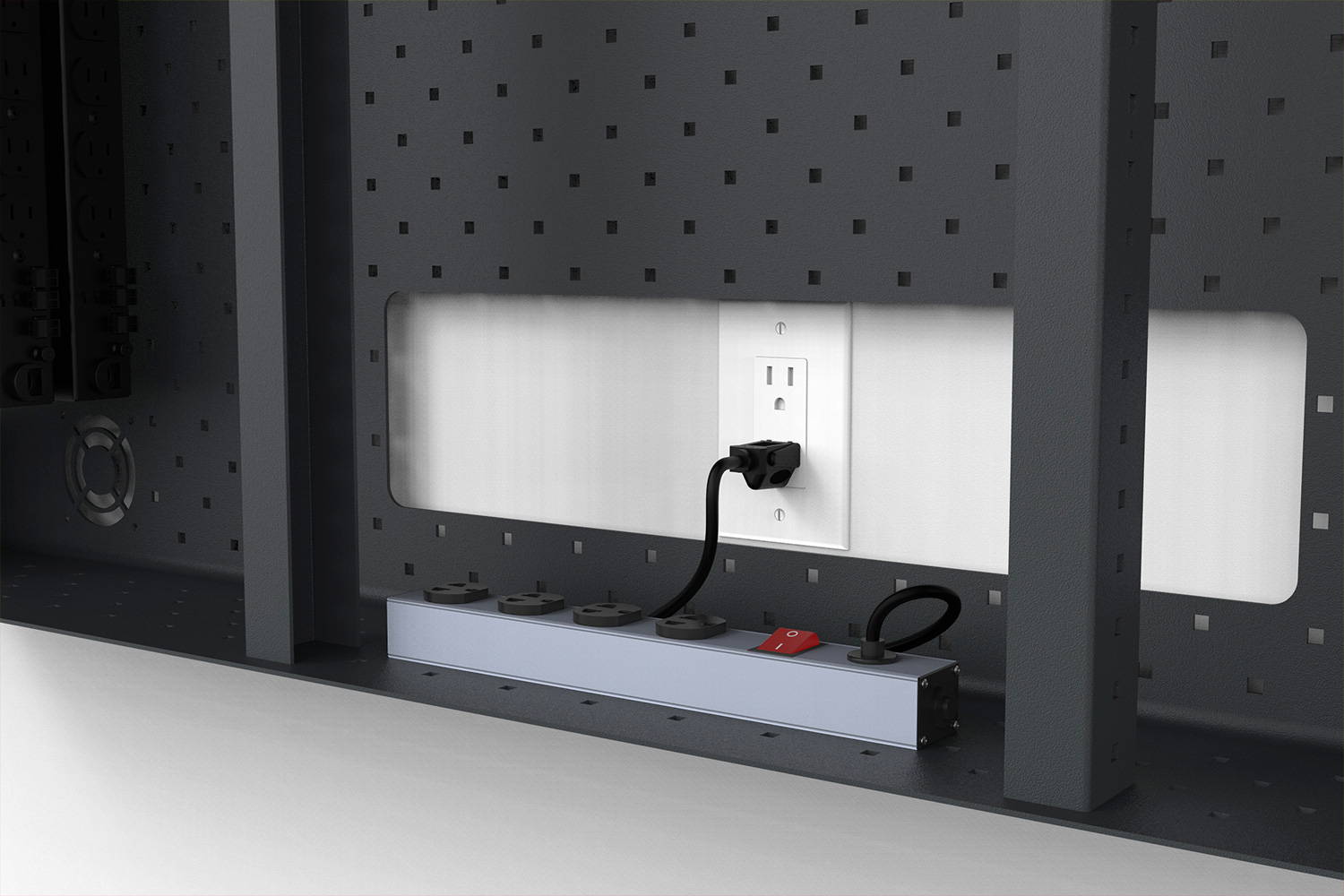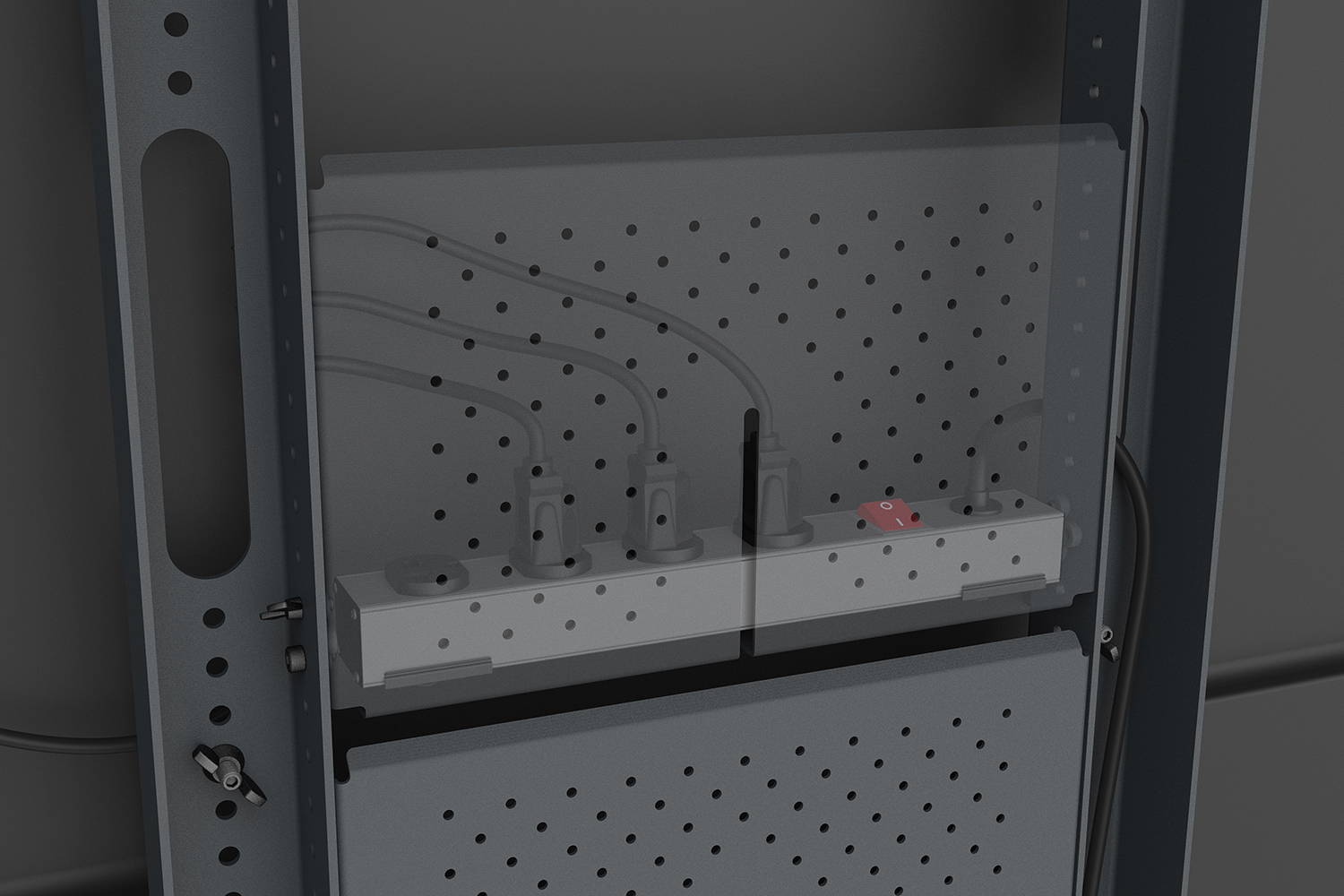 Multi Shelf Compatible.
You get the drill. Designed for it... snaps in place... yada yada.
In the box
Tripp-Lite power strip
Mounting clips
Warranty
Lifetime limited warranty (Tripp Lite)
Circuit Breaker (amps)
15
Output Frequency Compatibility
60 Hz
Output Receptacles
(4) 5-15R
Transformer Accommodation
(2) Yes
Shipping Dimensions
16 x 4 x 3 inches
406 x 102 x 76 mm
Shipping Weight
1.78 lbs / 0.8 kg
Input Plug Type
NEMA 5-15P
Input Cord Length (ft.)
6
Nominal Input Voltage(s) Supported
120V AC
Recommended Electrical Service
15A 120V
Input Cord Gauge Type
14 gauge; SLT
Voltage Compatibility (VAC)
120