Multi Mount for Kindle Fire HD 8 creates a modern aesthetic outside of any meeting room. Optionally, Multi Mount can be installed with a 15 degree angle for comfort when mounted at an ADA-compliant height.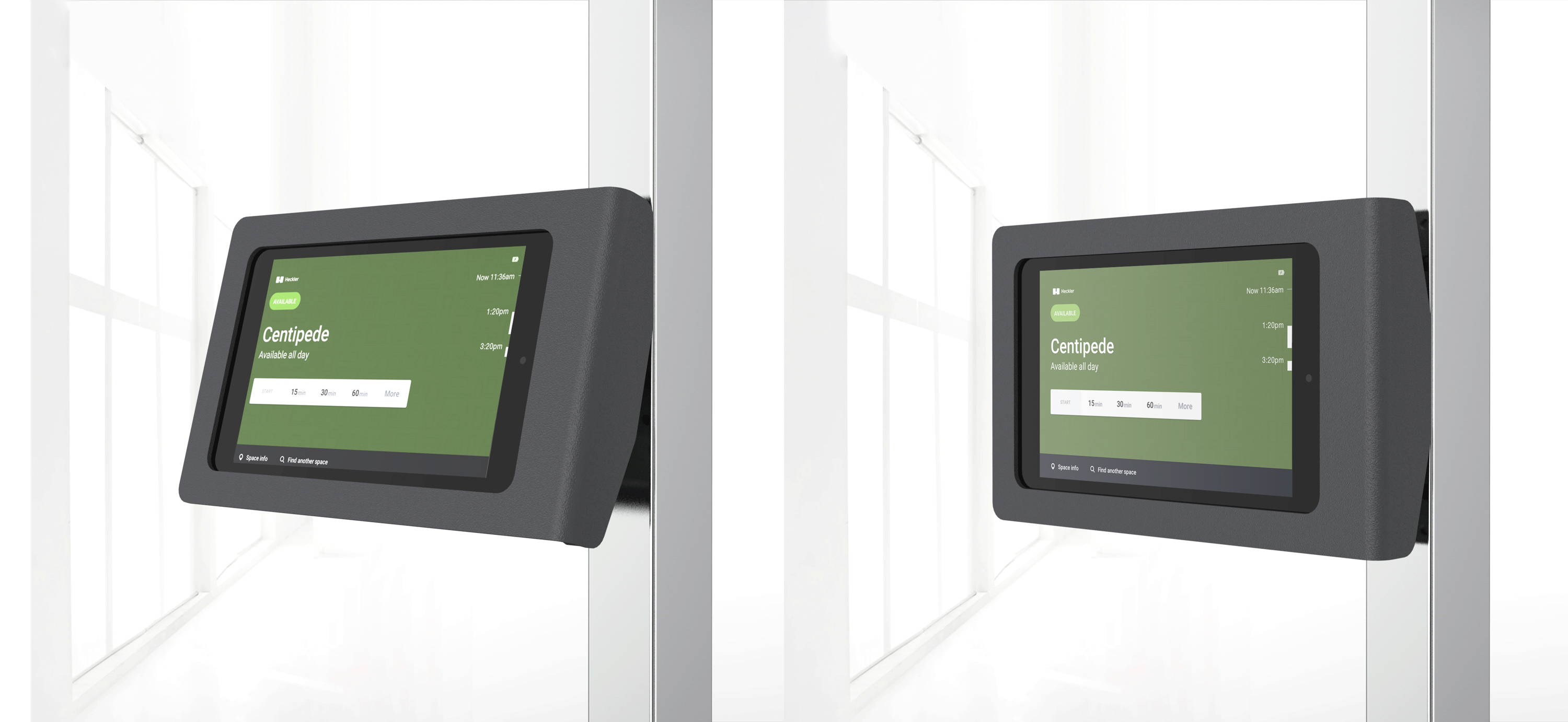 Mount Left or Mount Right
Multi Mount's symmetric design allows you to mount regardless if your door is to the right or left of the mullion.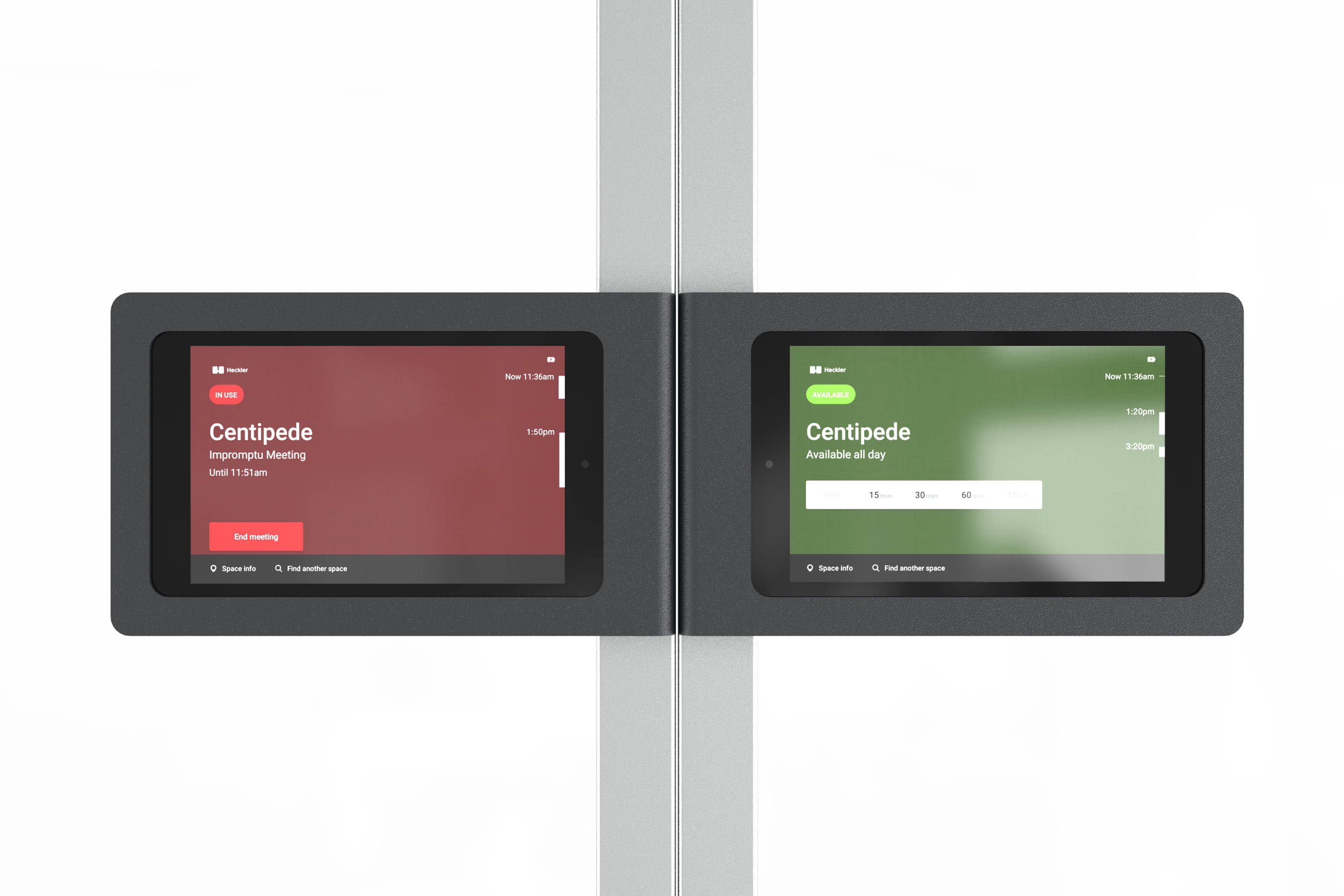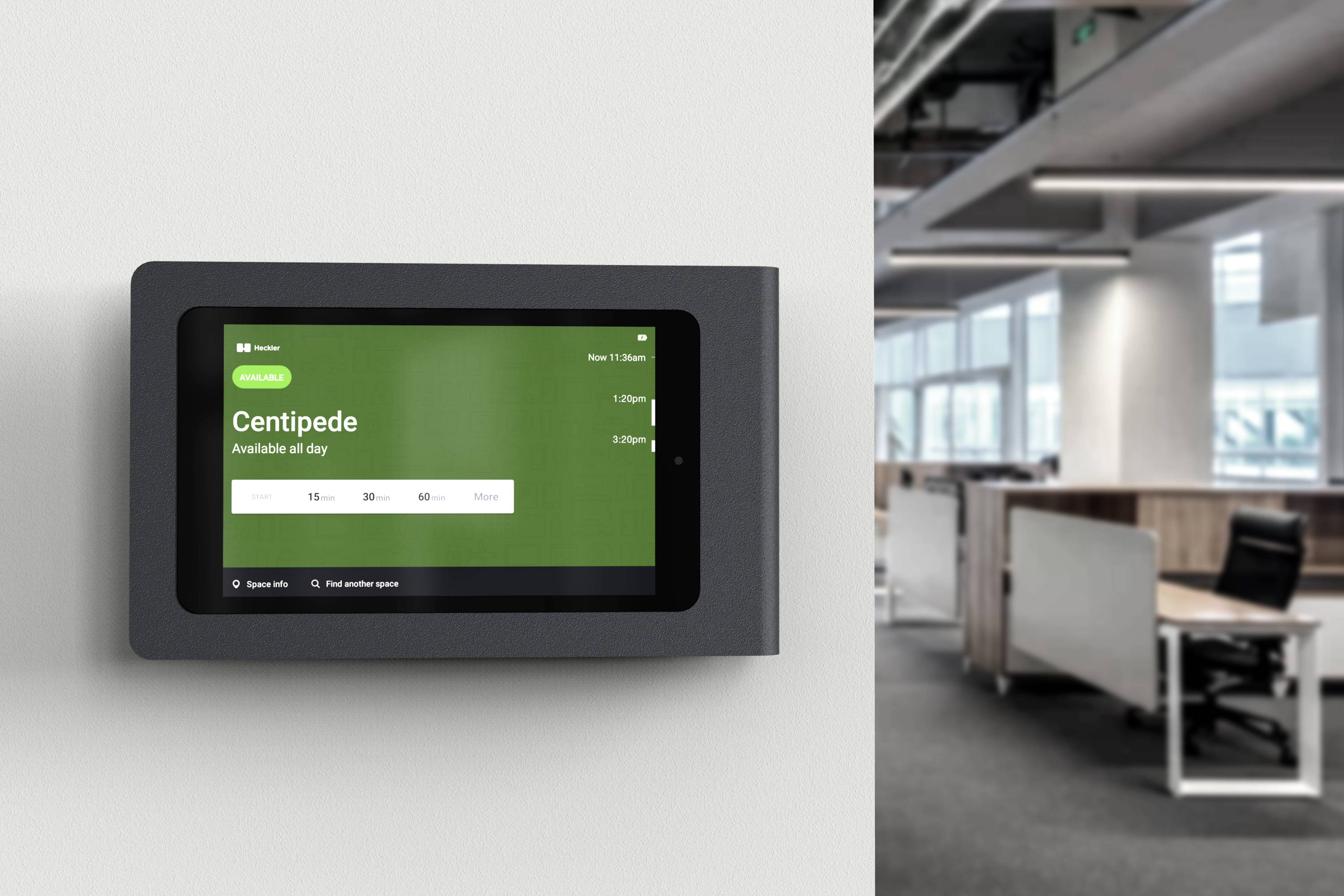 And Mount to Drywall
With Multi Mount, you have a versatile solution to mount throughout your workspace. Multi Mount installs securely to drywall - heavy-duty drywall anchors are included.
Simple construction, smart details
Multi Mount is designed with smart details to ease installation and maintenance. Buttons remain accessible. The open rear pocket houses the POE adapter and enables quick access to the adapter when needed, without the need to disassemble the enclosure.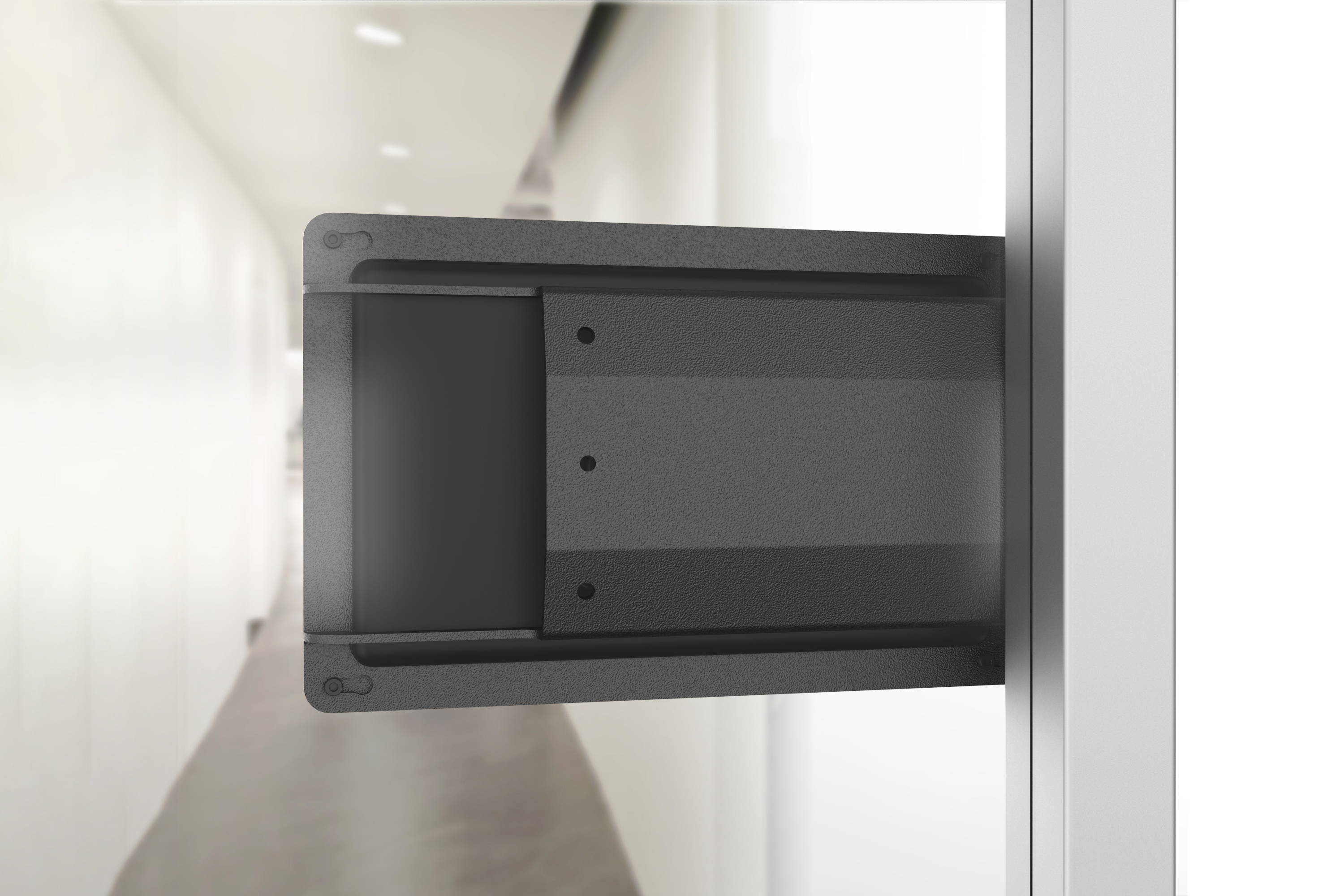 Simple installation and assembly
In a few simple steps your sleek, commercial-grade, inexpensive room schedulers are ready for action.
In the box
Multi Mount for Kindle Fire HD 8
PoE Splitter. Power only.
Self-tapping screws for mullion installation
Drywall mounting hardware
Assembly tool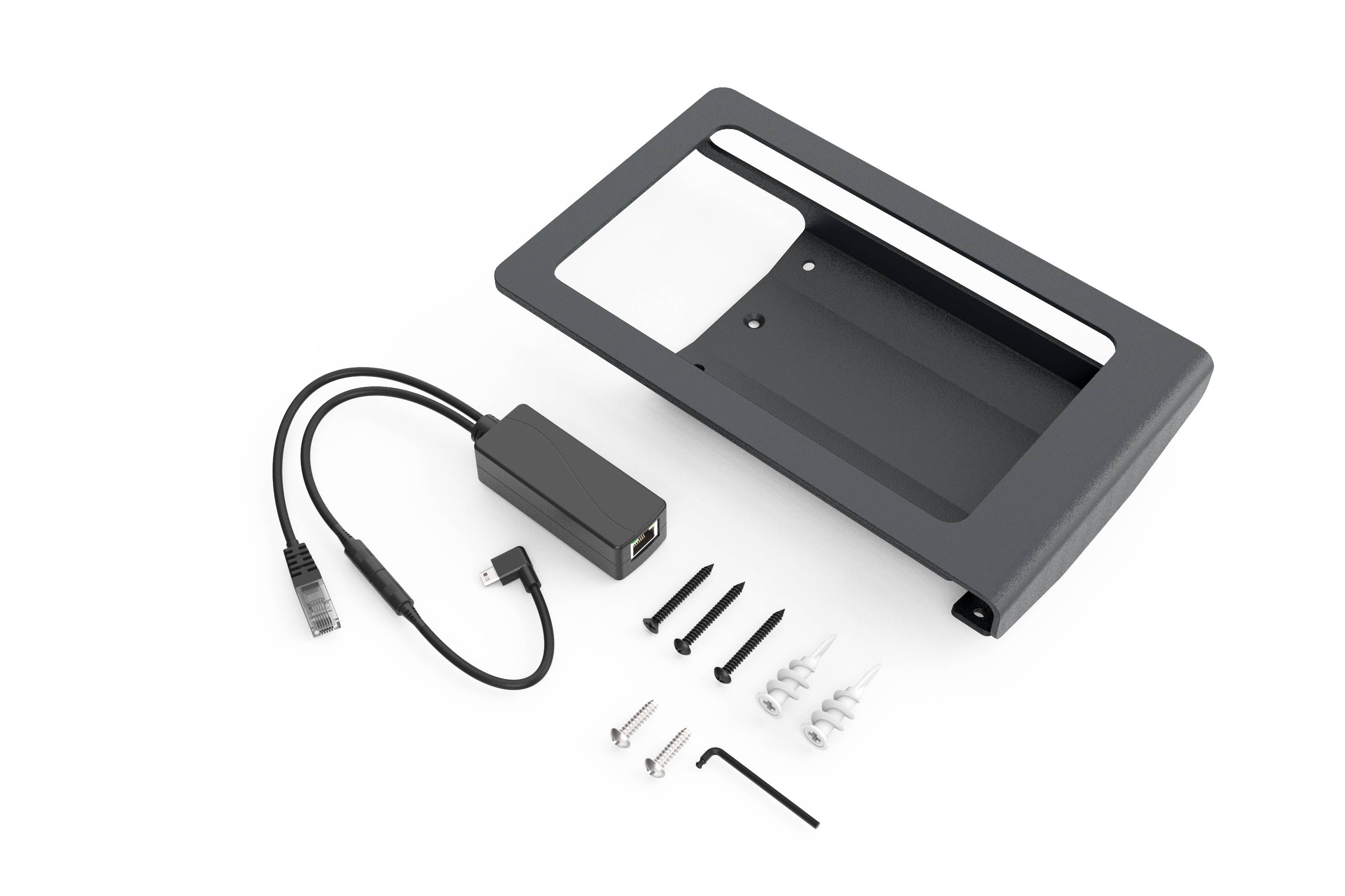 Width: 10.2 inches
Depth: 1.6 inches
Height: 6.2 inches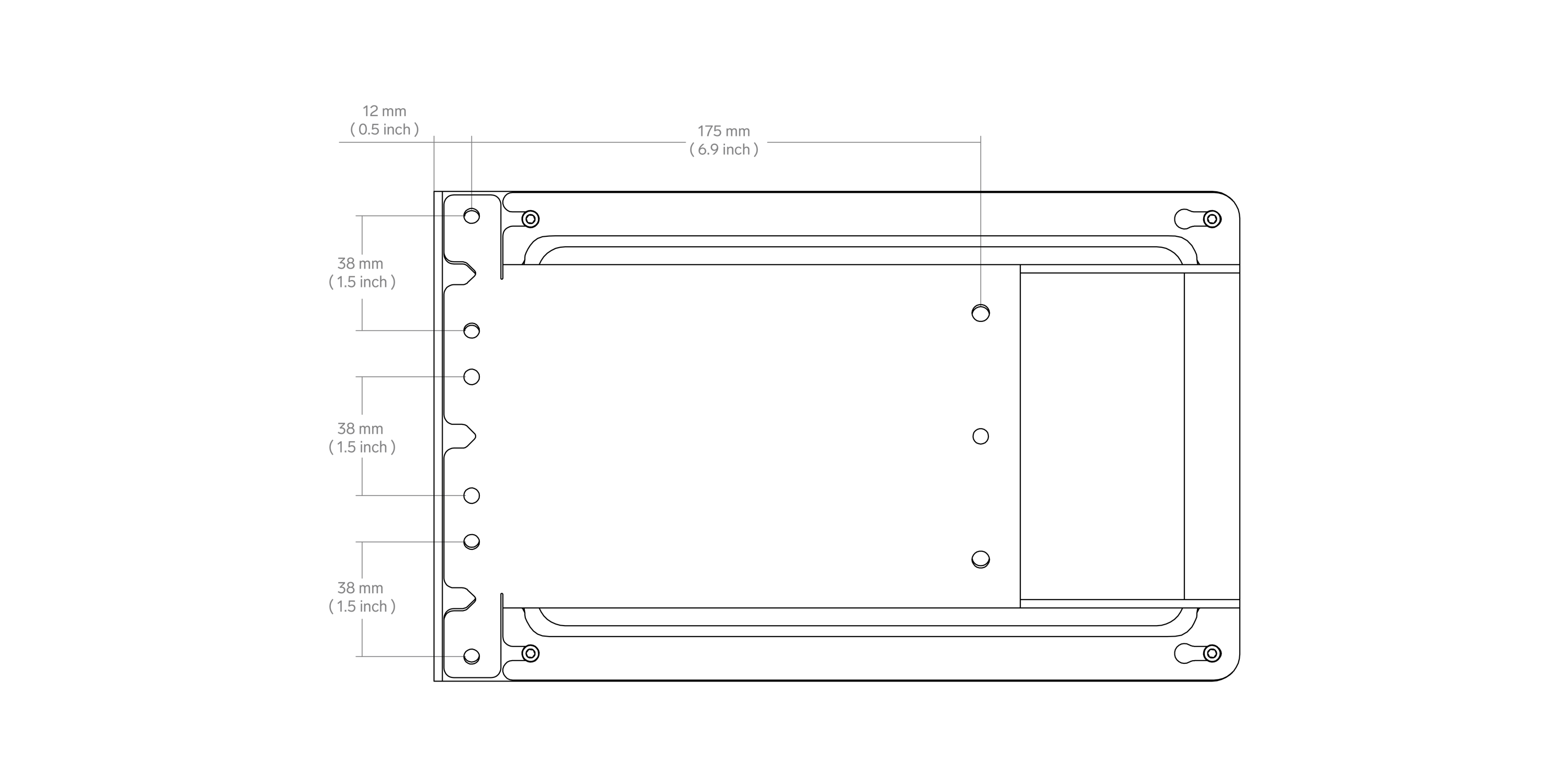 Sorry, there are no reviews for this product yet.