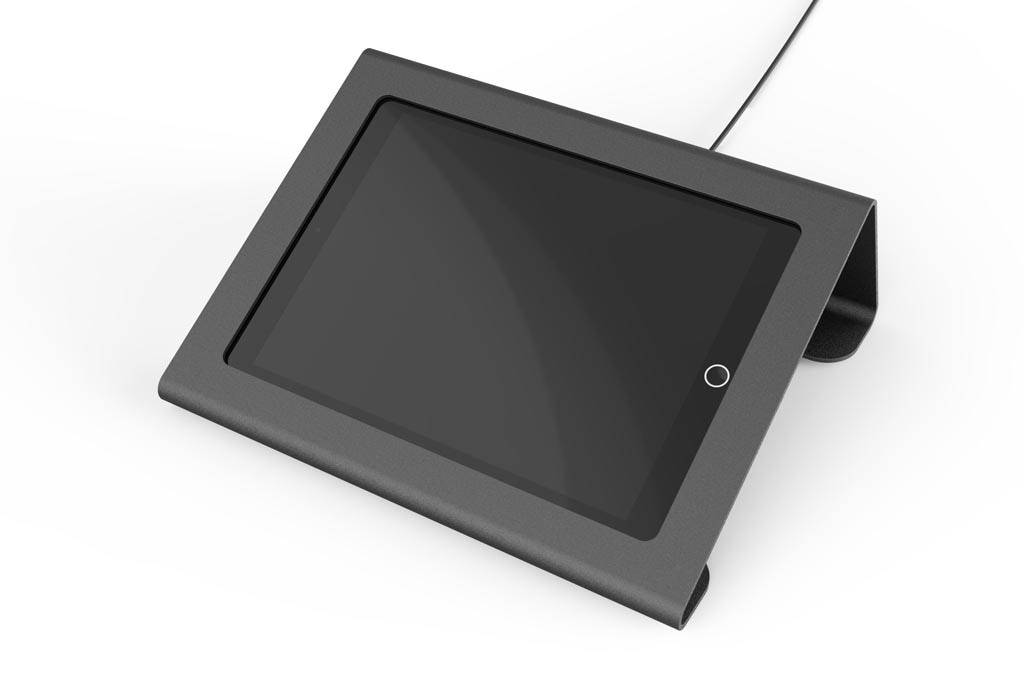 Slide and pivot the Meeting Room Console around your table with ease. Felt feet ensure a smooth, scratch-free glide.
With its sleek looks and low profile, Meeting Room Console blends beautifully into modern conference rooms. The low angle is also perfect for on-screen typing.
Connect a Kensington ClickSafe cable to Console's rear wall to securely tether Console to your conference room table.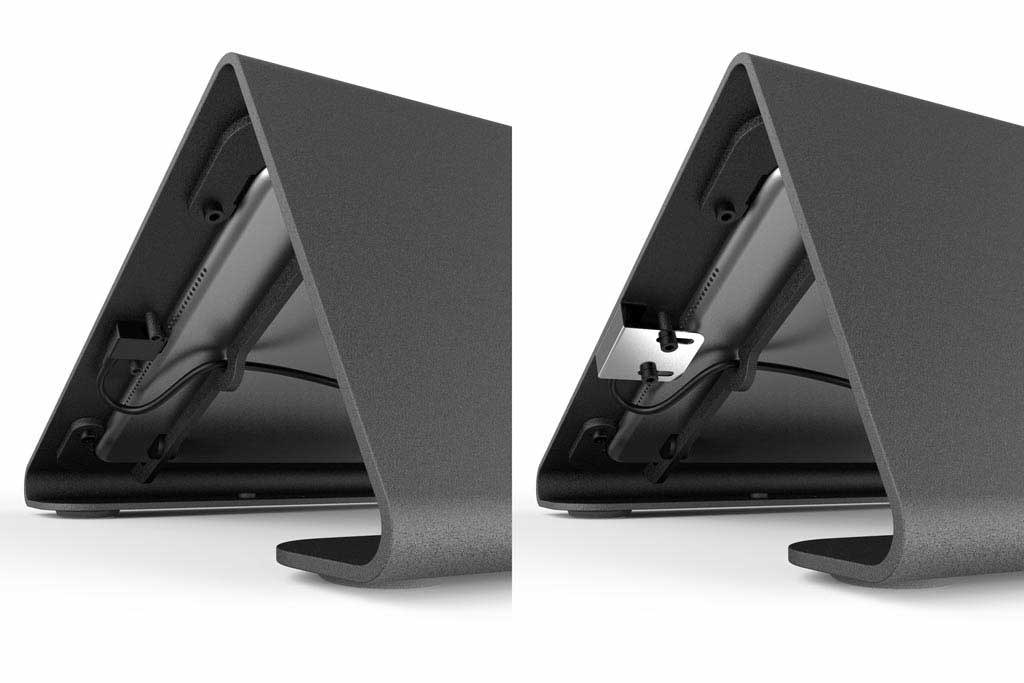 Make sure your iPad stays powered with the included cord securer. The cord securer installs to the underside of Console, ensuring users leave the Lightning cord connected.
Meeting Room Console
Assembly tool
Cord Securer
Width: 11.6 inches
Depth: 9.7 inches
Height: 4.4 inches
iPad 10.2-inch 7th Generation

Sorry, there are no reviews for this product yet.