Elegant display for commercial checkout kiosk.
Create a personalized checkout and guest experience with the Koala Kiosk Stand. The easy to mount kiosk allows you to create a storefront anywhere.
Designed for a great customer experience.
Lineup multiple kiosks to accommodate the needs of your business and increase customer engagement. The 60º degree angled design provides a comfortable user experience when engaging with stand. Cables are concealed in the neck of the Koala Kiosk Stand to keep them out of site so to maintain the aesthetics of your space and keep countertops clean.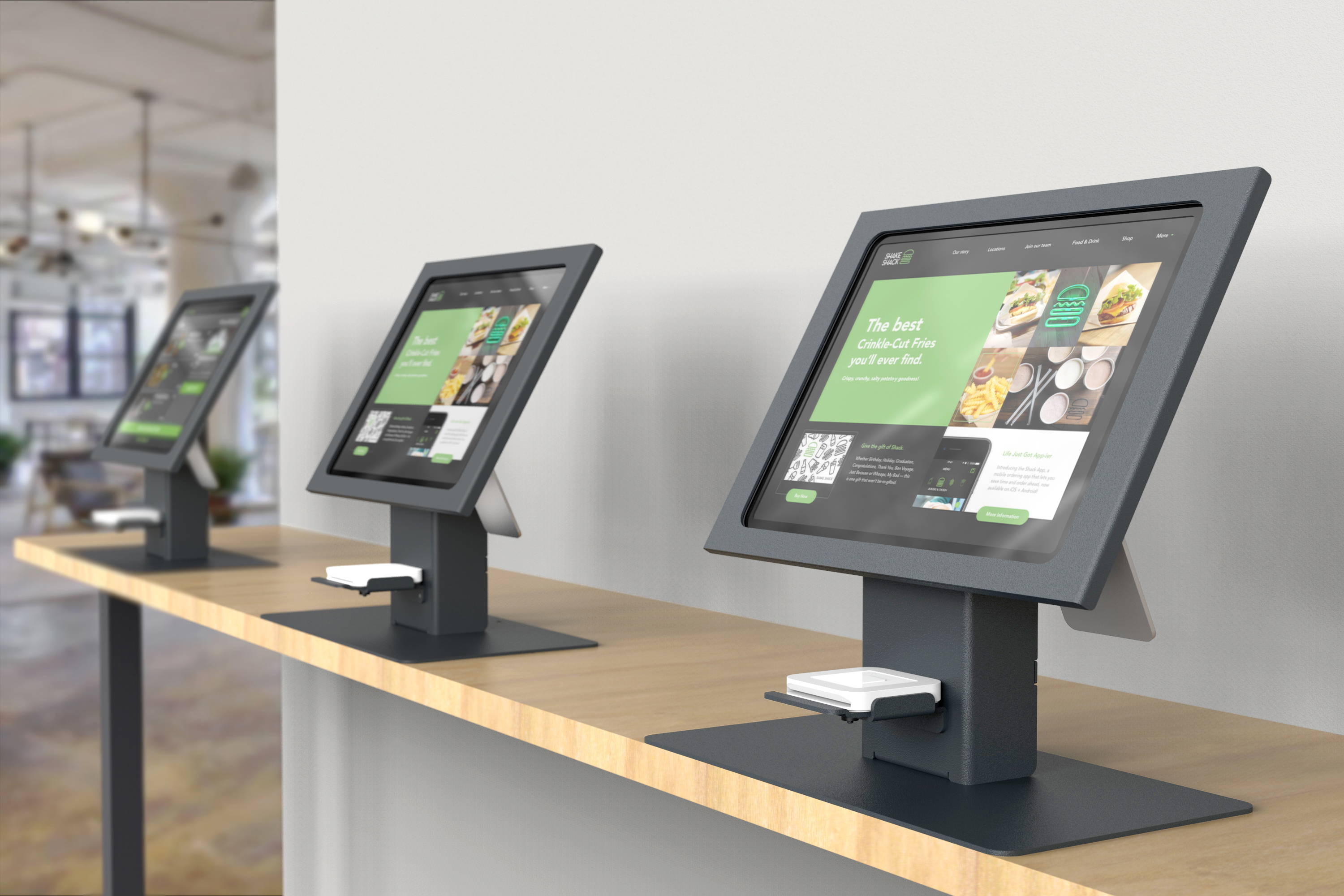 The Koala Kiosk Stand can be mounted with or without the base plate. The neck of the stand securely fastens to the countertop taking up minimal space.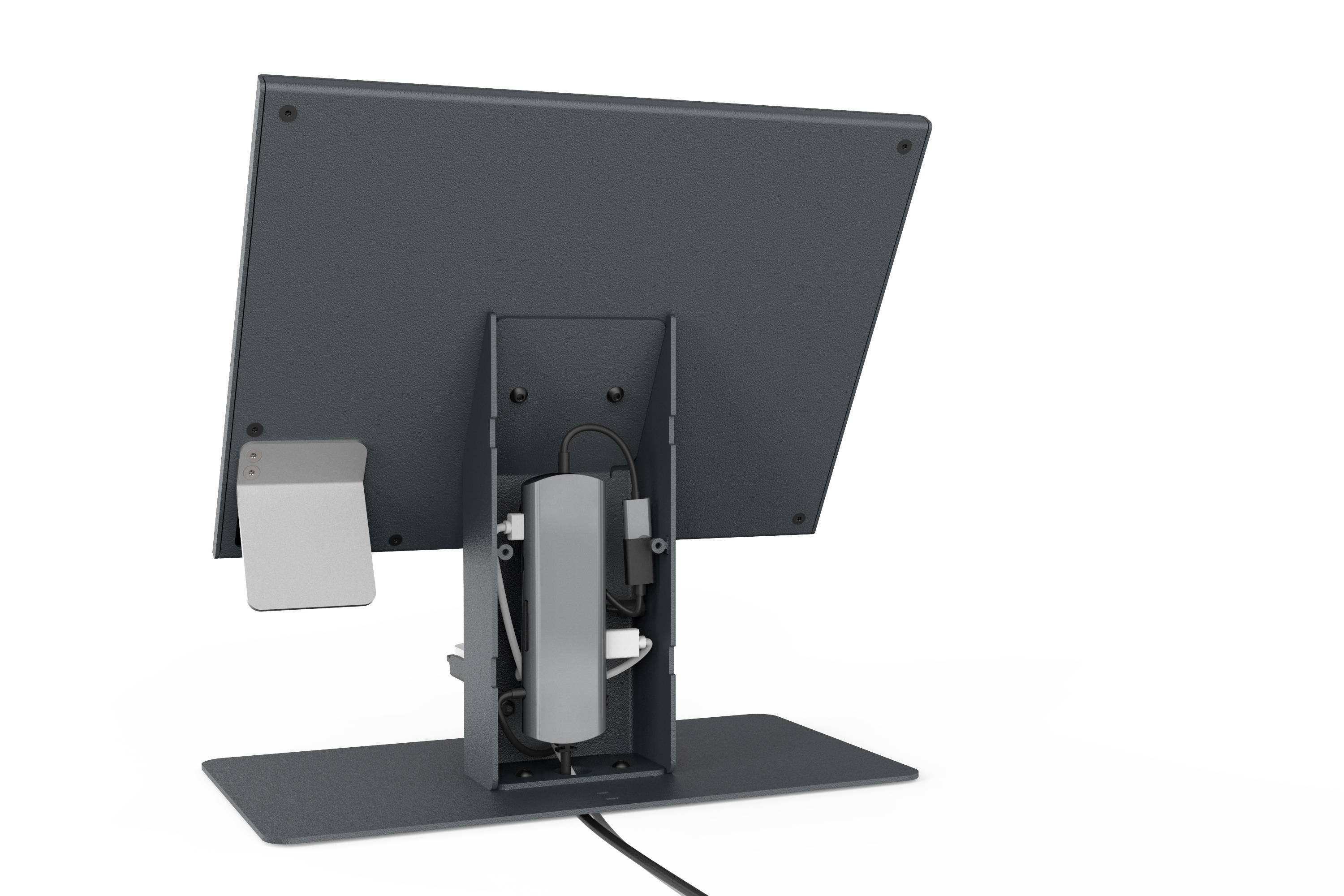 Pre-configured setup.
Setup is painless with a pre-installed USB-C hub with a right-angle USB-C cable and Audio Jack.
Integrated mirror.
The angled mirror captures barcode and QR codes creating a seamless self-checkout process. A concealed cutout on the back of the front bezel provides easy access to the Sleep/Wake button.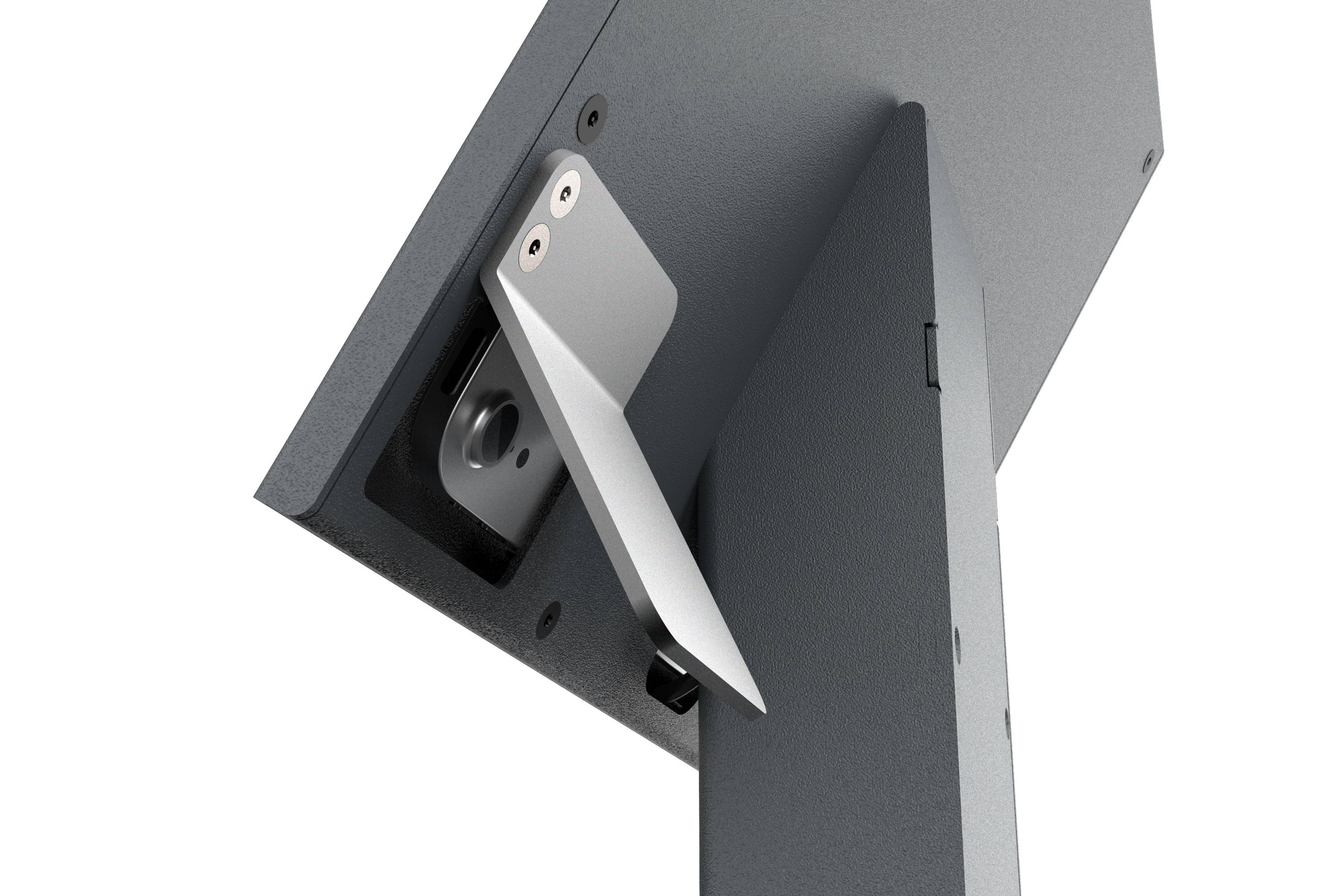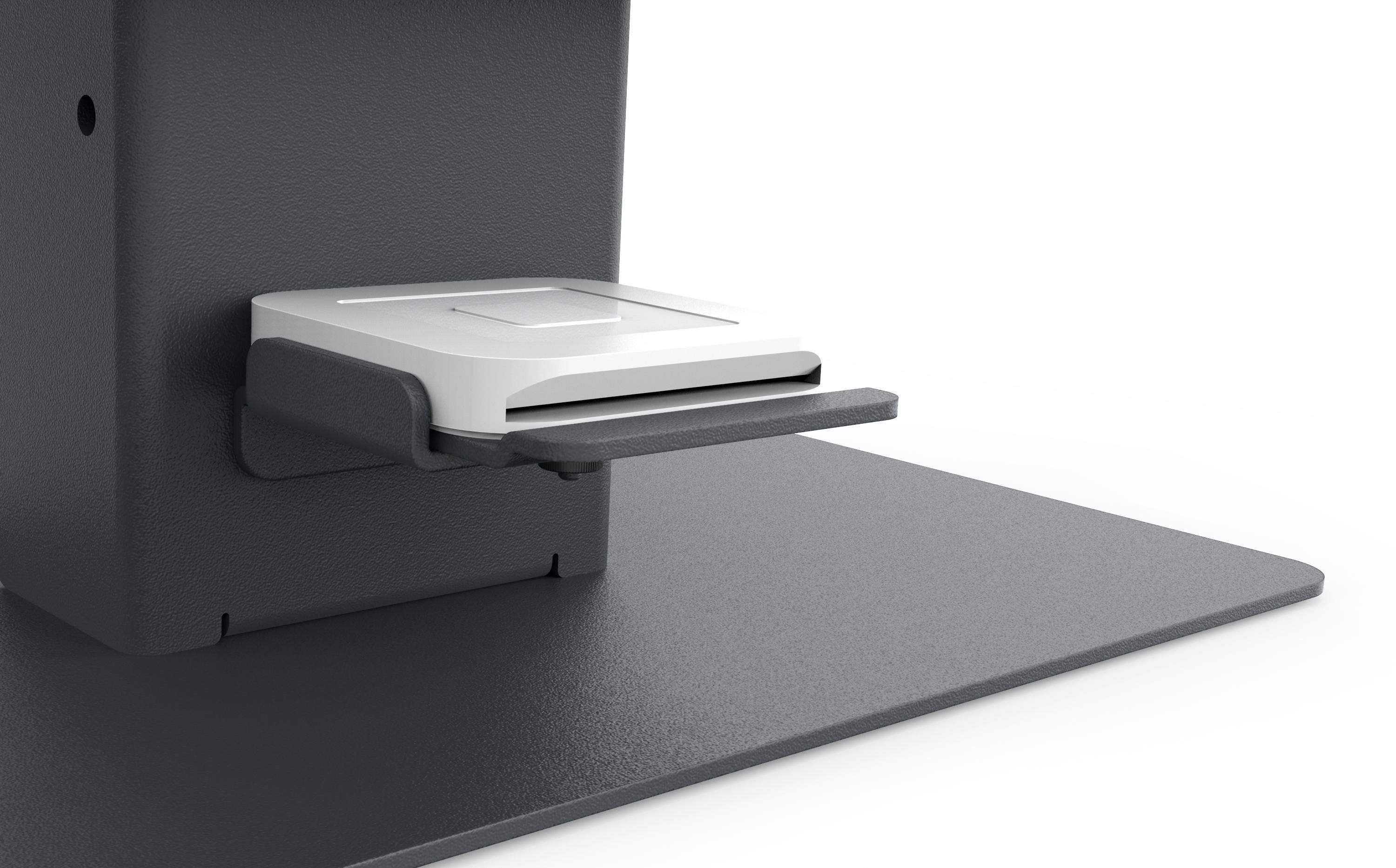 Square Reader Bracket.
The Koala Kiosk Stand is designed for use with the Square Contactless Reader. Easily slide the top part out to install your reader by loosening the thumb nut under the bracket. Two adhesive strips secure the reader to the bracket and the cable is routed through the neck of the stand.
Compatible with Kensington Cable Locks.
Secure your hardware with industry-standard security accessories from Kensington. Koala Kiosk Stand is compatible with both Kensington NanoSaver™ Cable Lock and ClickSafe® Cable Lock (sold separately).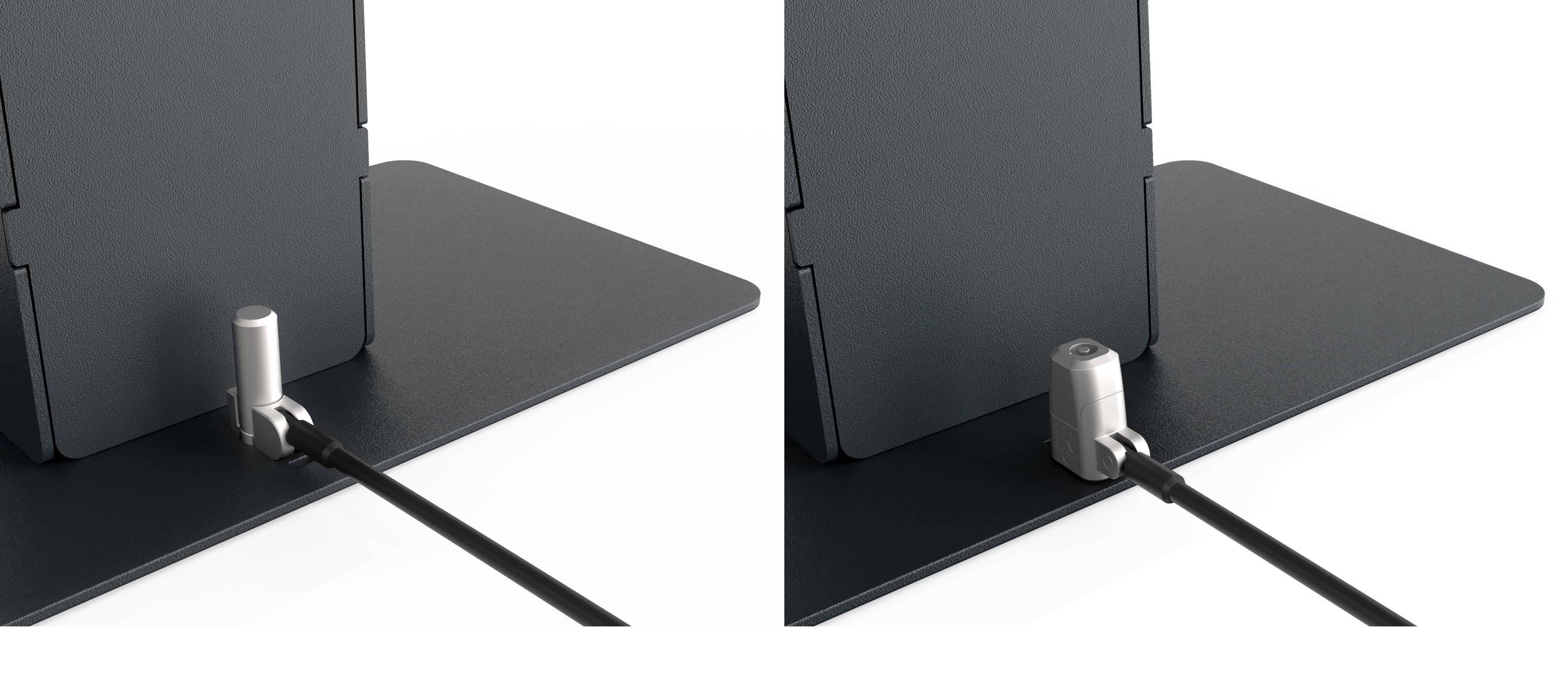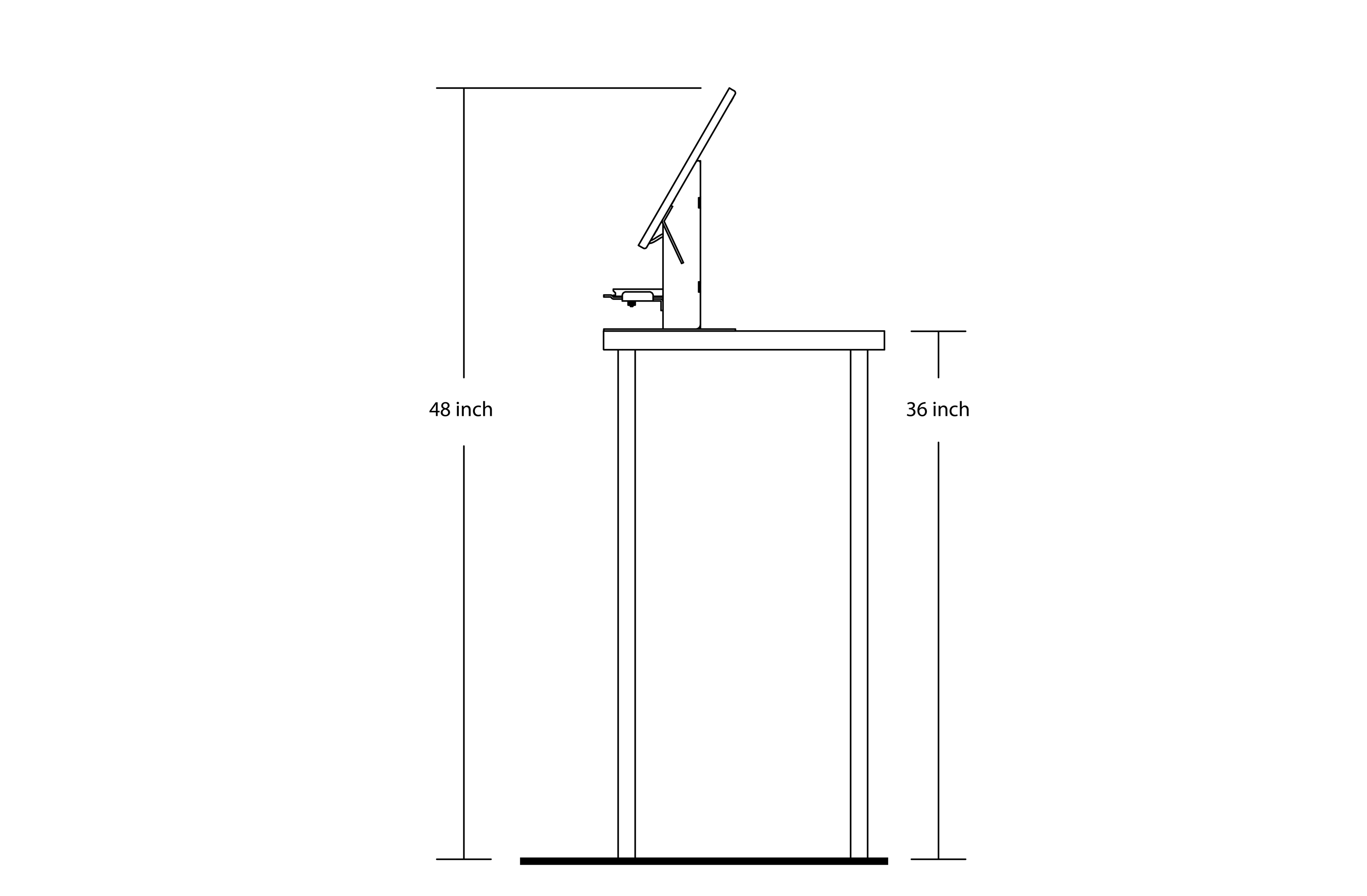 ADA Compliance? Yes, we do.
Meet ADA Compliance with the Koala Kiosk Stand. The kiosk stands at 48 inches tall when mounted to a 36 inch high countertop.
In the box
Koala Kiosk Stand
Assembly tools
USB-C Hub
Ethernet Cable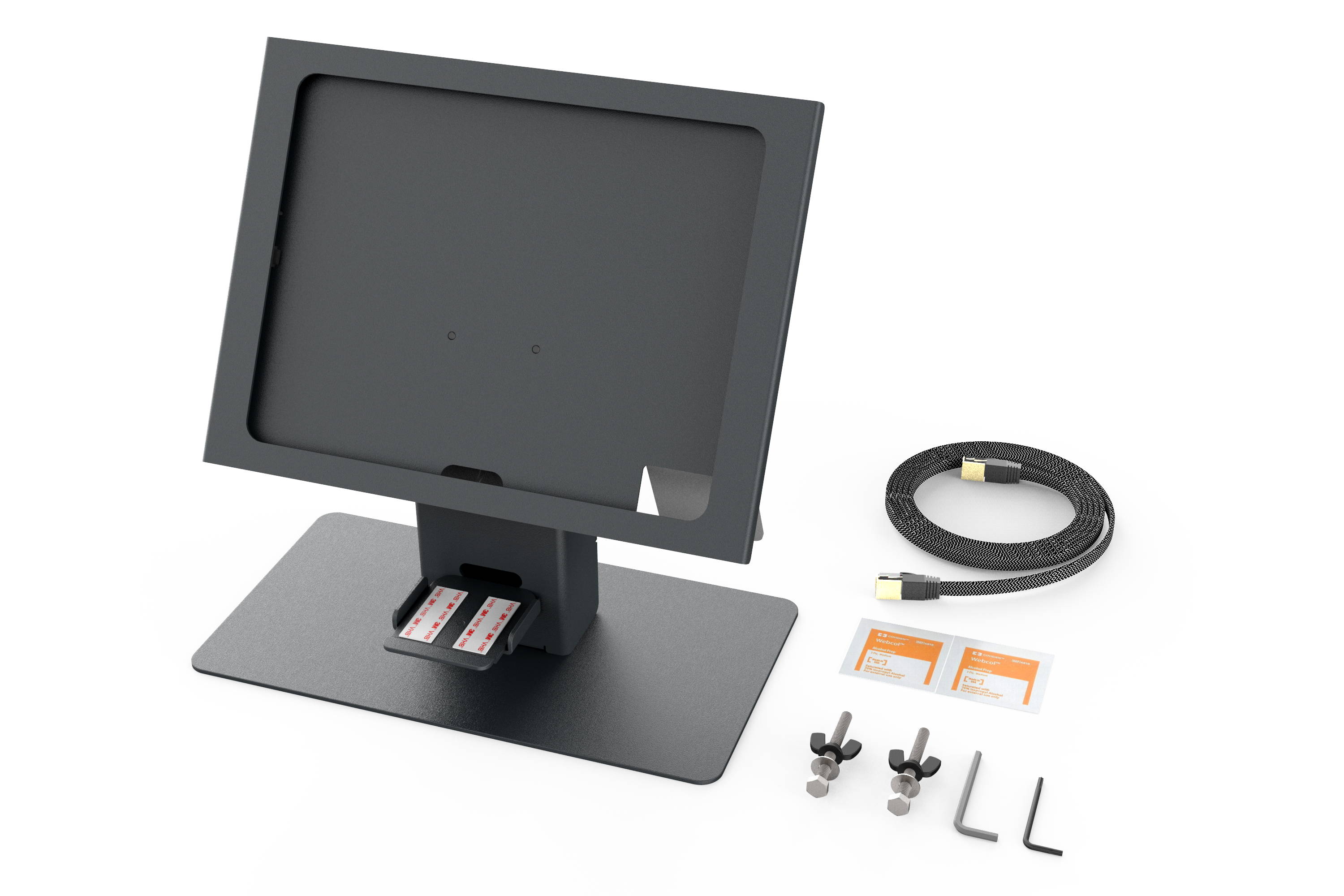 Width: 11.3 inches
Depth: 1.5 inches
Height: 7.9 inches
iPad Pro 12.9-inch ( 2019 Version )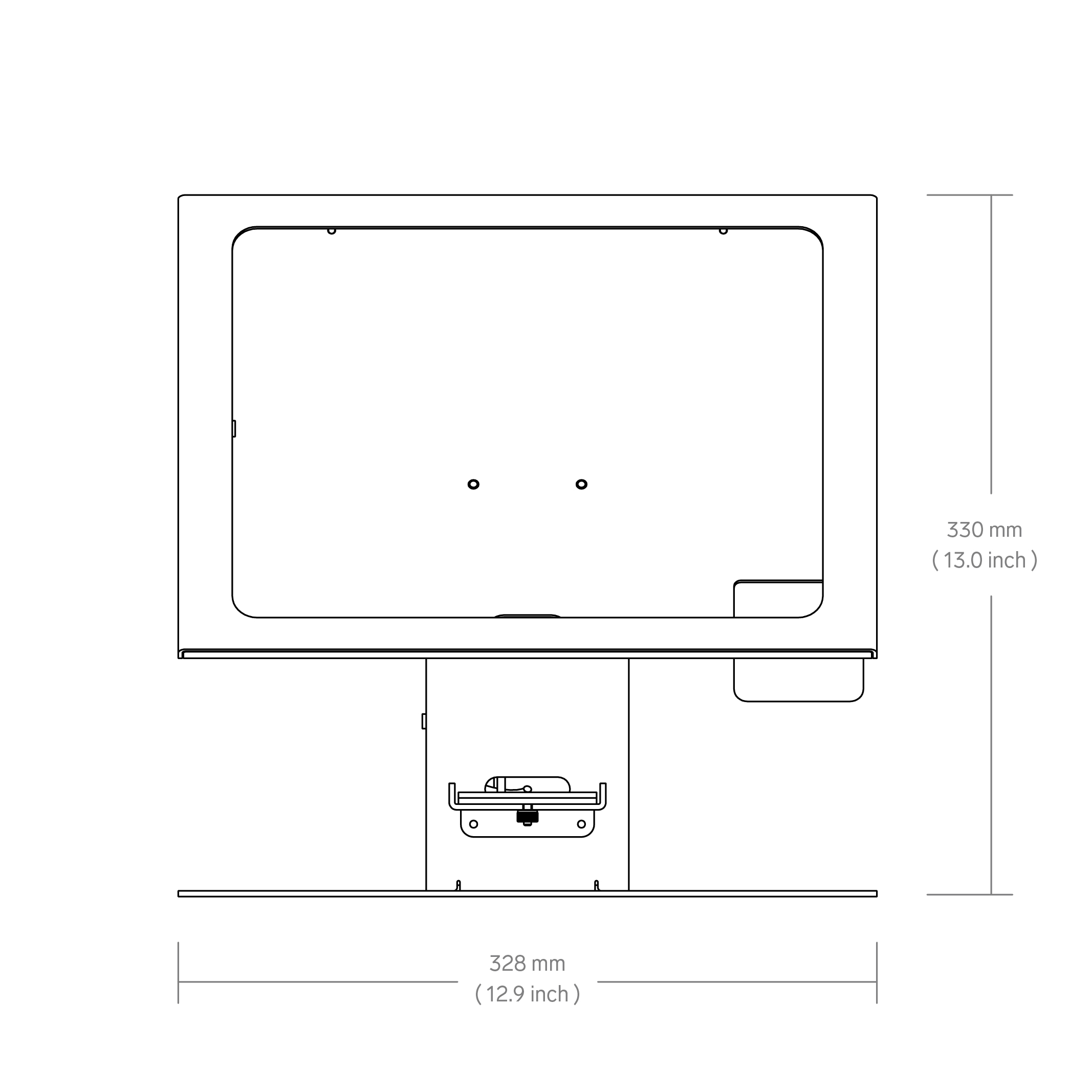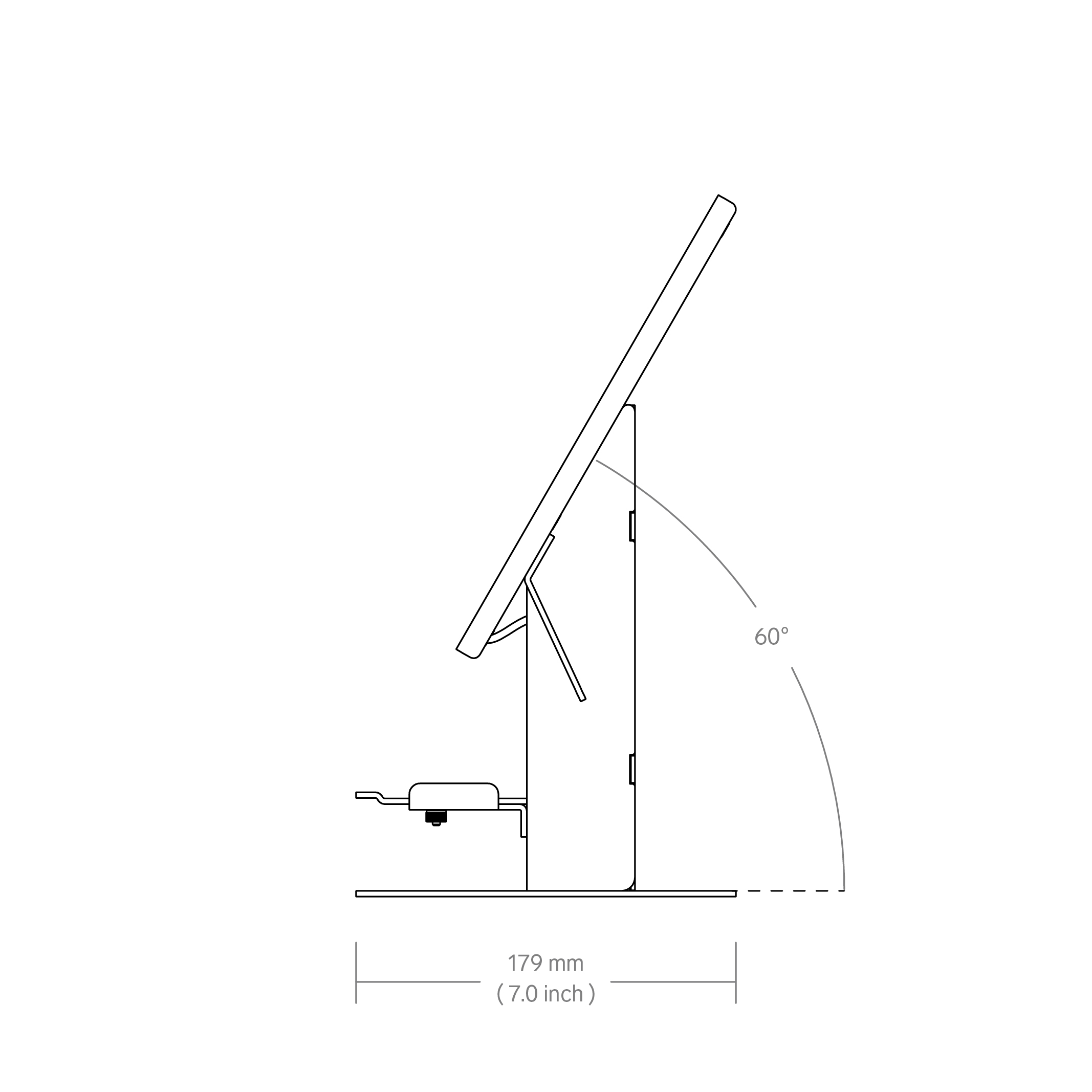 Sorry, there are no reviews for this product yet.