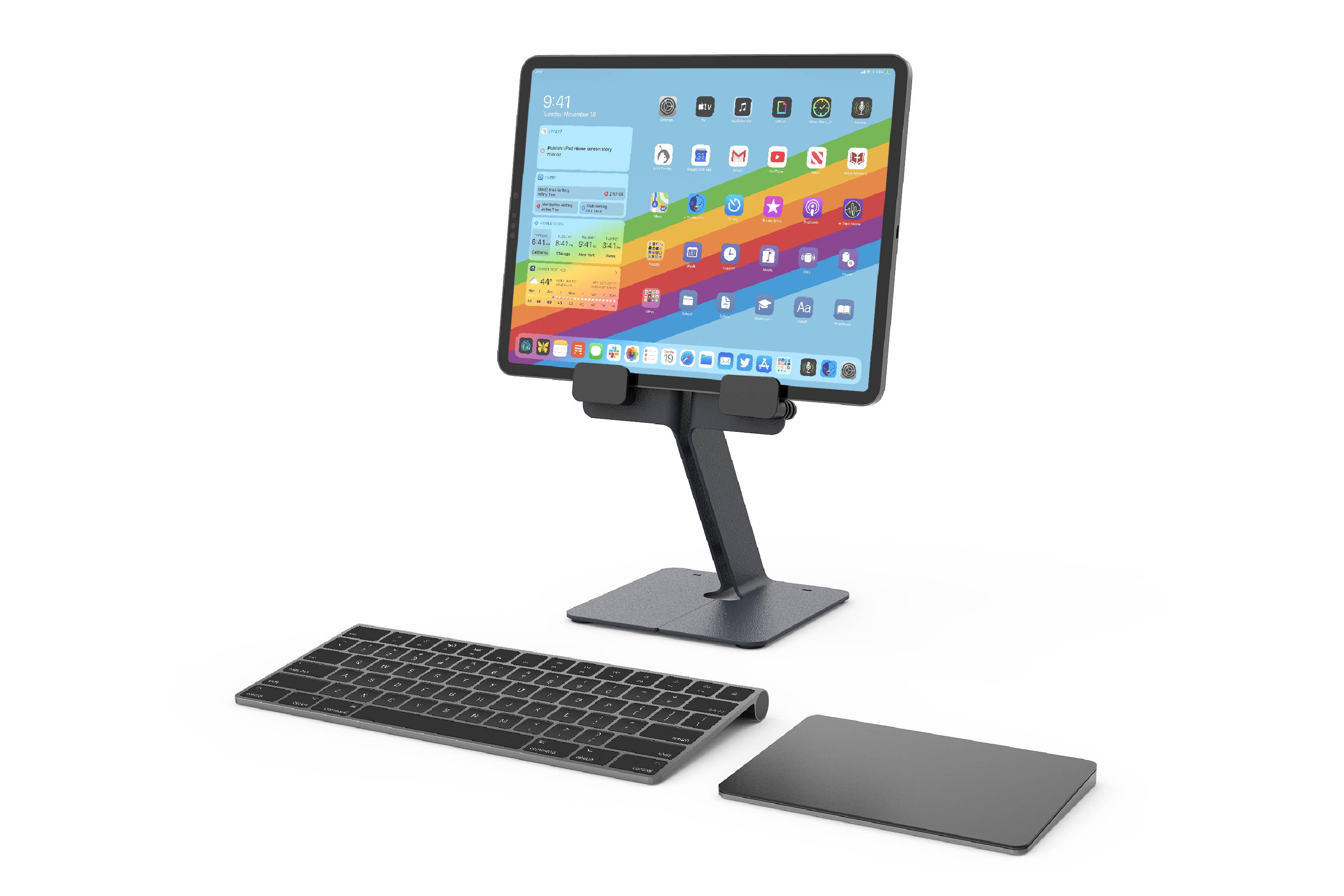 Things just got interesting.
iPad now has first-class cursor and trackpad support. This means your iPad can now become your go-to productivity machine while on-the-go or at your desk. But long work sessions at your desk demand your comfort. Much like you sought a desktop stand for your MacBook, you'll also want to lift your iPad to your eye-line.
Zoom meetings with style and ease.
Attend your morning team meetings free of stress and looking good. Place your iPad in portrait orientation atop Heckler iPad Desk Stand to achieve a flattering camera angle and composition. With the Zoom app for iPad, there's no need to fiddle awkwardly with speaker, microphone, and camera settings - everything just works. Keep your iPad positioned comfortably next to your primary display all day to be ready for your next video meeting.
Two displays are a beautiful thing.
Use your iPad, your MacBook, and Heckler MacBook Stand to create an ergonomic dual-display workspace anywhere. With the Sidecar feature in MacOS Catalina you can extend your Mac workspace to your iPad with two clicks and zero cables.
Product Dimension
10.9 x 5.8 x 5.8 inches
278 x 147 x 147 mm
Product Weight
2.7 lbs / 1.2 kg
Shipping Dimension
12 x 6 x 6 inches
305 x 152 x 152 mm
Shipping Weight
3.2 lbs / 1.5 kg
Materials
Powdercoated Steel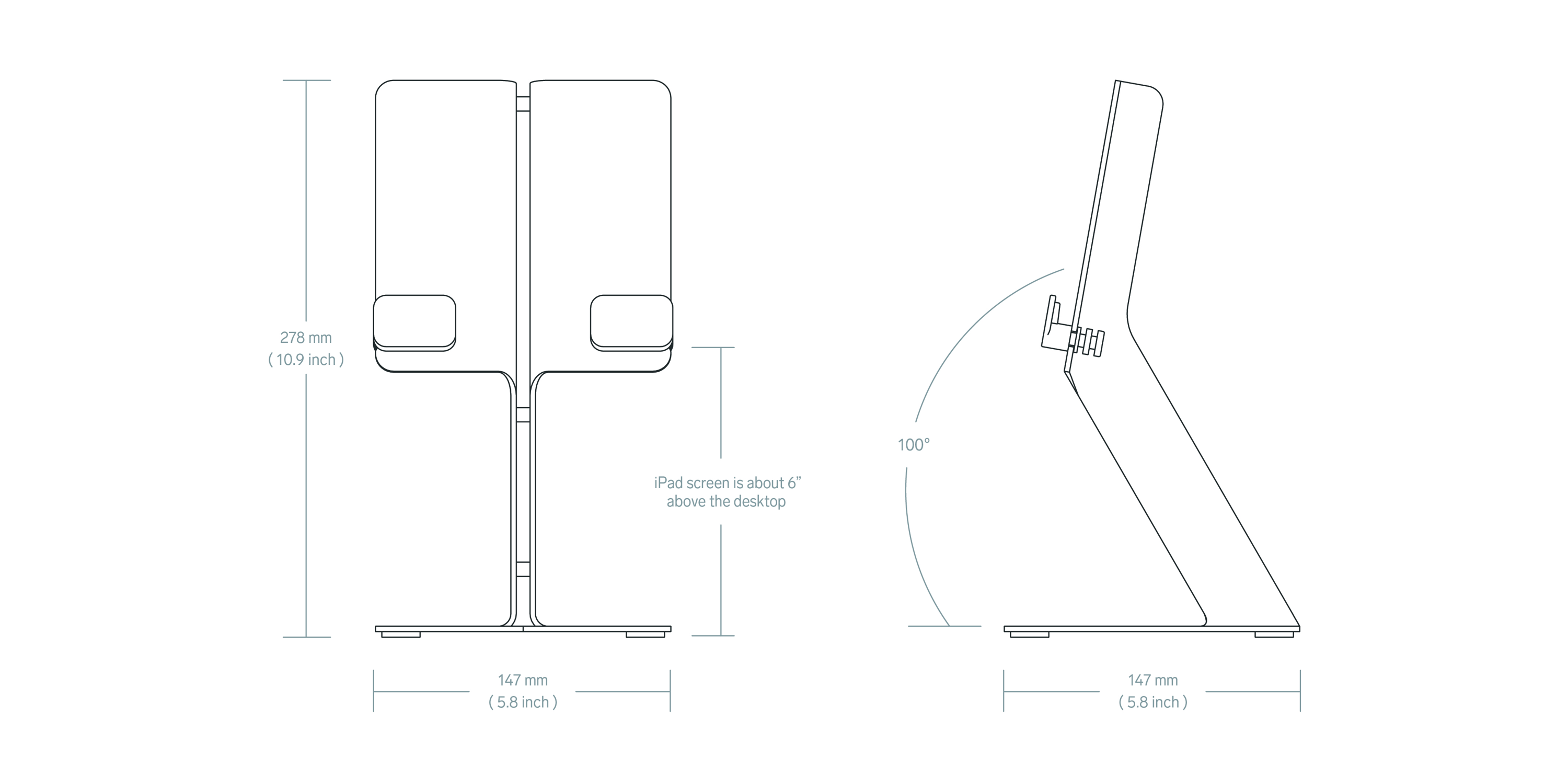 This is the best thing ever happened to iPad, besides iPad itself!
Nice design and complements the computer stand
I purchased the computer stand for my MacBook Air and this iPad Stand is also really well built stand, great looking and super sturdy. Both orders were processed quickly and shipped together in a short time frame. I love both of these products. 5 stars!
I really love almost everything about it. The style and quality is clear. My stand does have a slight wobble of flat surfaces.
Premium quality product and ergonomically designed for its purpose. Just what I needed for my Ipad Pro desk setup!
The no non sense, straight forward design that works amazing with the iPad Pro 2020 magnetic backing. Top shelf quality hands down!
Excellent! Fantastic! Looks great! 5*
good piece of office fixture
it is a great piece of furniture, my only thing is to see the back tilted just a little bit to set the iPad back just a little
Nice design, sturdy, and functional. I only wish it were a little taller - at least eye level for more ergonomic computer/screen use.
I have been searching for the perfect iPad stand to use my iPad as both a second monitor (Sidecar) as well as a remote desktop screen (duet). I love the design as it's minimal yet built like a tank and raises the iPad to the proper height that I needed.