Maintain your meeting rooms' modern esthetic with the cleanest installing meeting room scheduler available. Heckler Front Mount installs to the front of mullions and looks just as good from the back as it does from the front. Front Mount backs up it's sleek looks with heavy steel construction for a rock-solid rigid structure ready to take the heaviest of screen taps with zero wiggle or wobble.
Mount Left or Mount Right
Heckler Front Mount's symmetric design allows you to mount regardless if your door is to the right or left of the mullion.
Heckler Front Mount's open back maintains airflow to your iPad as it runs continuously at full screen brightness - to keep the iPad running cool for years on-end.
All buttons and cameras remain functional and available. Use iOS Guided Access feature to lock buttons from unwanted use.
Room for Wired Networking
Power-over-Ethernet to your mounted iPad devices need not be a hassle. With Front Mount, you can tuck your favorite PoE Splitter in the rear pocket and access it quickly, without the need to disassemble the mount.
No way to run Ethernet cables to your mounted iPad? No biggie. Front Mount's rear pock fits some of the most popular brands of power banks. Quickly swap in full power banks as needed. Interior rear pocket pocket space: 7.4 x 3.75 x 0.95 inches.
Power + Data with Redpark Adapter
Pair your Heckler Front Mount with Redpark Gigabit + PoE Adapter for iPad (sold separately) to send both power & data to your tablet via ethernet. This MFI-certified (Apple approved) adapter will keep your tablet powered throughout the day, and provide a reliable ethernet connection that supports speeds up to 225 Mbps.
Heckler AV Front Mount
Self-tapping screws for mullion installation
Assembly tool
Width: 11.8 inches
Depth: 1.5 inches
Height: 8.1 inches
iPad 10.2-inch 7th Generation
BlueJeans, Robin, Teem, Zoom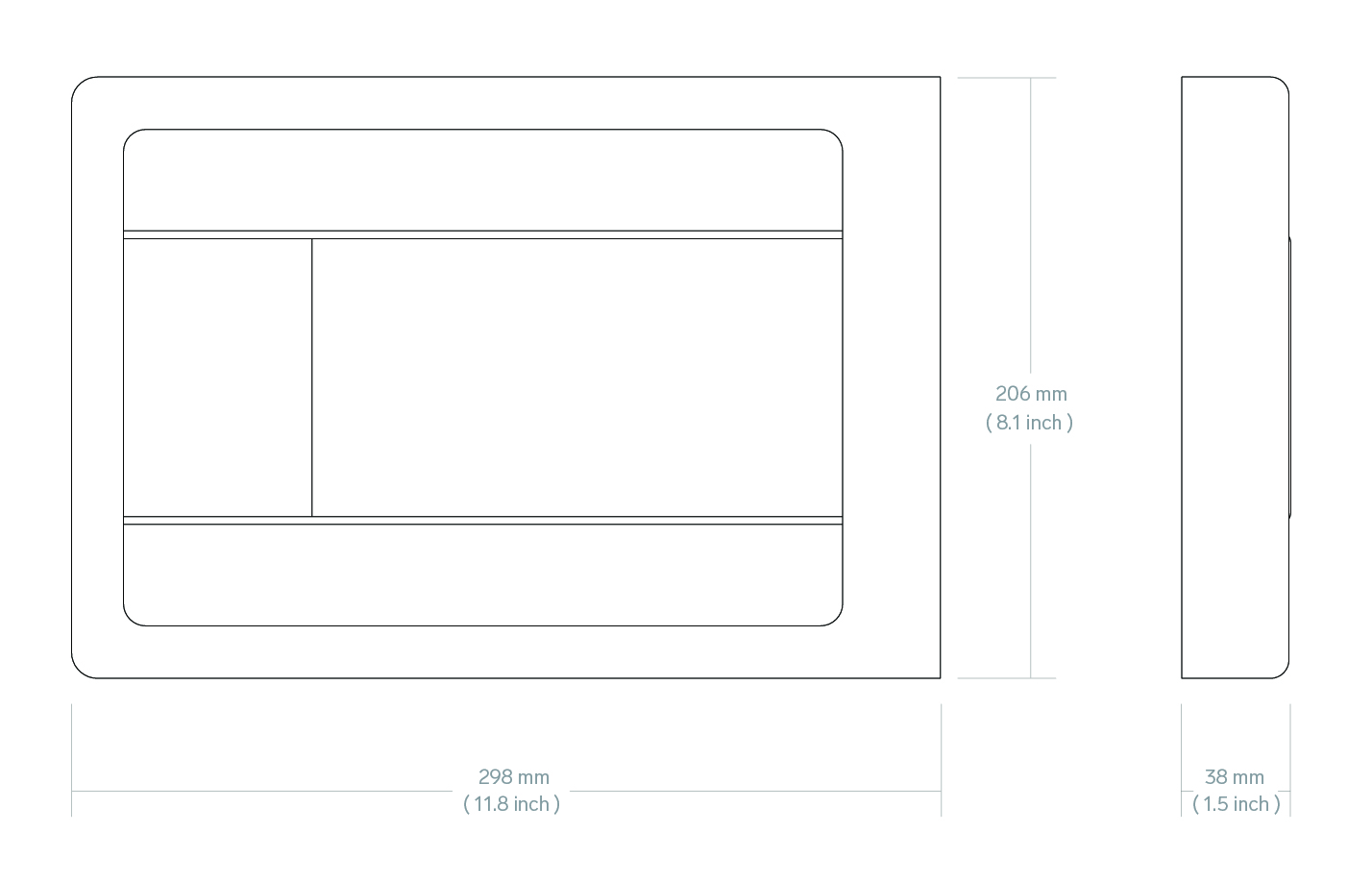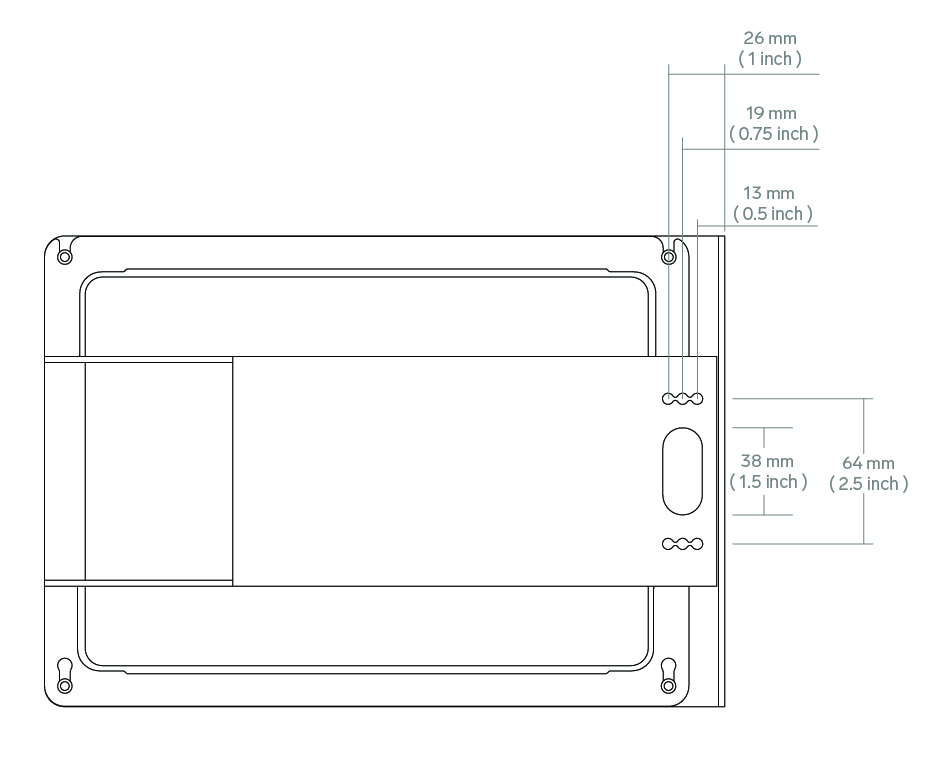 Sorry, there are no reviews for this product yet.