Integrated iDynamo 5 Support (Optional)
Build a secure, reliable point-of-sale for your shop with WindFall Checkout Stand and iDynamo 5. Checkout Stand comes with swipe guides pre-installed.
No iDynamo 5? No problem.
Don't plan on using iDynamo 5? No problem, the optional swipe guides are easily uninstalled - making Checkout Stand ideal for your shop's transition to external payment terminals.
Compatible with Larger Mag-stripe Readers
WindFall Checkout Stand works well with larger mag-stripe readers, thanks to External Card Reader Bracket (sold separately). Readers like the MagTek Dynamag and iDTech Secure Mag can be mounted to the bracket and secured with the included VHB and mounting screw.
Your iPad isn't going anywhere. Our patented tablet brackets closely contour and capture your iPad 10.2-inch's corners with heavy steel. This security comes with uncompromised functionality. With WindFall Checkout Stand, every camera, button, switch, speaker, and port remains functional and accessible. You can use the Guided Access feature in iOS to limit the functionality of the Home button and other iPad Pro features.
We Heard You Like Security...
PivotTack (sold separately) is the most robust security accessory for Checkout Stand. Drill a 1/2 inch hole in your countertop and benefit from the security, cable management, and swiveling ability PivotTack brings to Checkout Stand. Use the included cotter pin to keep your Stand from leaving your countertop, or add even more security with a padlock.
Create an anchored pivot-point for your Checkout Stand to your countertop with PivotTable (sold seperately)
Kensington ClickSafe® Cable Lock Compatible
With an integrated anchor slot in its base, Checkout Stand is compatible with Kensington ClickSafe® Cable Lock (sold separately) with or without PivotTable. Loop a Cable Lock around a sturdy table leg, install the ClickSafe® Anchor, and connect it to your Checkout Stand to give it the freedom to move without fear of it walking off.
WindFall Checkout Stand
Removable iDynamo 5 swipe and security parts
Assembly tool
Width: 11.1 inches
Depth: 6.8 inches
Height: 6.9 inches
iPad 10.2-inch 7th Generation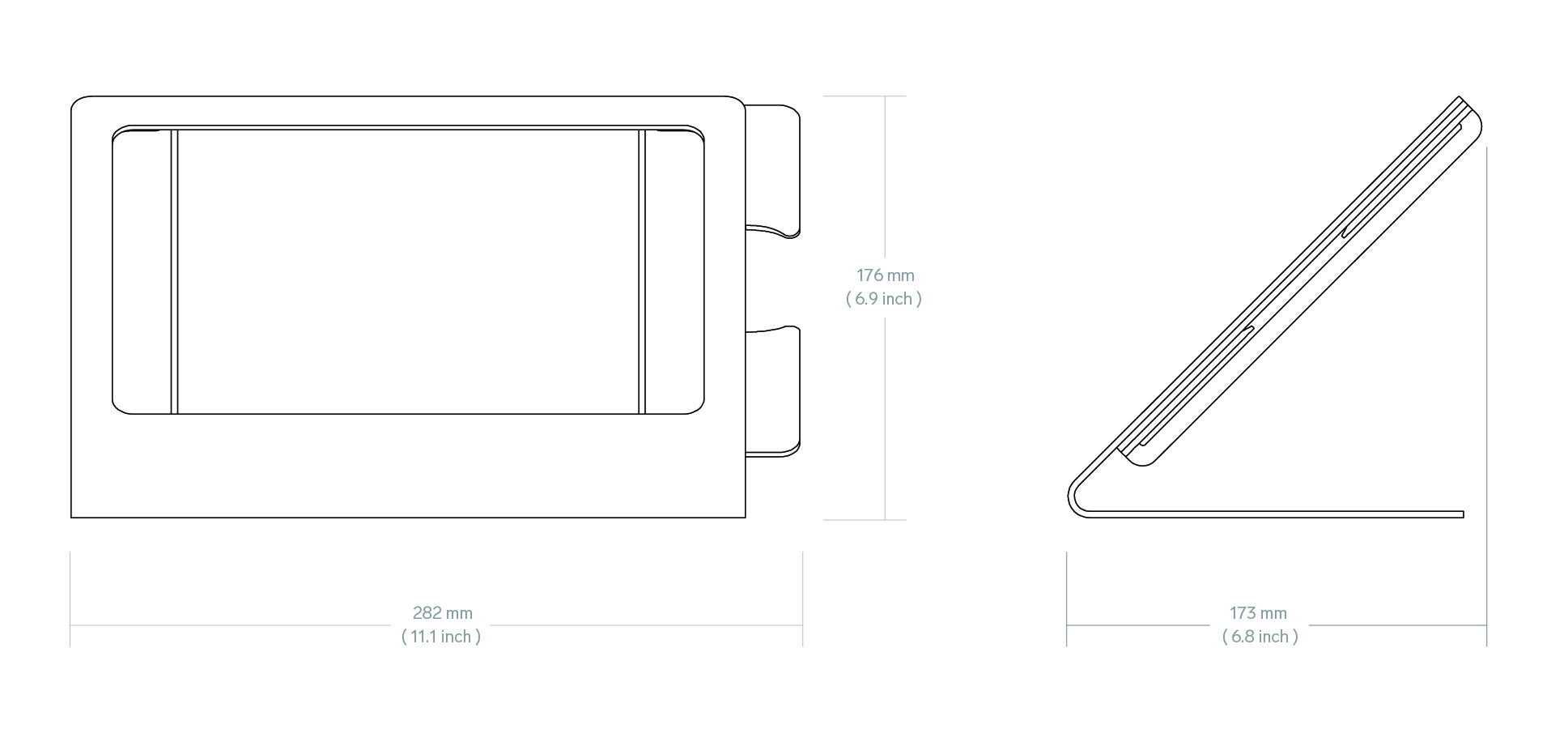 Sorry, there are no reviews for this product yet.